An enigmatic star appears simultaneously both young and old, baffling astronomers for decades. Now we know why - it discovered the star equivalent of the fountain of youth by devouring a nearby companion, creating second generation exoplanets in the process.
This truly bizarre star is designated BP Psc, and it's located in the constellation Pisces. Everything about it seems contradictory. On the one hand, it possesses a massive orbiting disk of dust and gas that looks unmistakably like the first stage in the birth of new planets. It also has massive jets of gas shooting out of both its poles, which is a byproduct of the planet formation process as debris from the disk falls onto the star. Those are both exclusive features of young stars.
But on the other hand, there are some pretty clear indicators that BP Psc is really an old star. It's far away from any other star, while young stars are almost always found in densely packed star clusters. It also has almost no lithium on its surface, which doesn't make sense for a young star. Lithium is a key feature of new stars, and it's only used up after millions, even billions of years worth of nuclear reactions. The star's radius and surface gravity also are poor matches for a young star but are a perfect fit for an old star.
To settle the matter, astronomers Joel Kastner and Ben Zuckerman used the Chandra X-ray Observatory to measure how many x-rays the star was emitting. A young star would emit anywhere from a few hundred to a few thousand x-rays in a single day, but BP Psc emitted just 18 - few enough that "we could almost name them", Kastner observes. That's pretty much definitive proof that BP Psc is actually very old for a red giant star, perhaps as much as a billion years old.
The researchers believe the star is part of a special class of stars that both rotates very quickly and is a weak x-ray source. This combination is created when one star devours a nearby companion, as Kastner explains:
"These giant stars' companions have fallen inside and spun them up. But we've never actually caught one in the act. I think BP Psc is an example of such an interaction. Our working speculation is that we are observing the star right at the point at which it has swallowed its companion and hence formed a disk. Some of the material that used to be its companion has fallen onto the star and some has been shot out at high speeds, and that's what we're seeing."
G/O Media may get a commission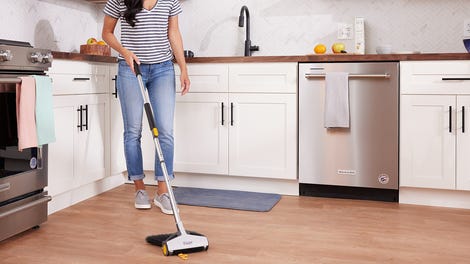 BOGO 50% Off
Flippr - BOGO 50% Off
The companion could either be a small star or a large planet. It would be particularly interesting if it is a planet, because that means the raw materials from the now destroyed exoplanet are being reused to create the next generation of planets. This would be the first time we've observed multiple generations of planet formation around a single star. Even if the companion was another star, that doesn't rule out a first round of planet formation when the star was young, and either way BP Psc is now creating planets at a time long, long after other stars have entered their dotage.
Now that we know what BP Psc is, the next round of research will focus on working out whether planets are really forming in the orbiting disk, as well as looking for any clues that might reveal what sort of companion the star swallowed to become young again.