While Paris isn't nearly as god-awful as Mexico City in terms of traffic, it's by no means a commuter's Shangri-La. So, Parisian officials are testing a new fleet of electric four-seaters to ease its congestion woes.
The concept of shared-vehicle rentals isn't exactly new and is already establishing itself here in the US (heck, even my Mom's got a ZipCar account) but this vehicle-sharing scheme is a first for the City of Light.
The initial two-month pilot program will allow enrolled members to rent one of 66 Autolib Bluecars for up to 30 minutes at a time for about four to eight euros. Membership fees for the program range from 10 euros a day to 144 euros a year. If the program gains popularity, the 66 currently available vehicles (and their 33 charging stations) could expand out to a total of 3,000 vehicles with an excess of 1,000 stations by the end of 2012, according to Paris' Mayor Bertrand Delanoe.
The initial set of vehicles were supplied by entrepreneur Vincent Bollore (pictured above) and the program itself is being managed by Autolib, the same firm that maintains Paris' public bike fleet. "We want to persuade people to shift from the concept of owning a car to that of using a car," Autolib General Manager Morald Chibout told Reuters. [Autolib via BBC News]
G/O Media may get a commission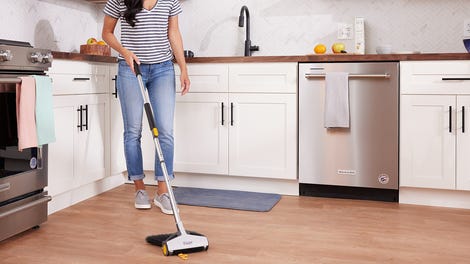 BOGO 50% Off
Flippr - BOGO 50% Off
Top image courtesy of the AP
---
You can keep up with Andrew Tarantola, the author of this post, on Twitter, Facebook, or Google+.