Not unlike hunting wabbits, documenting one of President Obama's press conferences has to be done very, very, quietly. On a recent expedition to Afghanistan for a strategic partnership agreement signing, Reuters photographer Kevin Lamarque discovered just how difficult that can be.
Beyond the the challenges of just getting to Afghanistan—Top Secret protocols, mandatory flak jackets, and too many "so-so movies"—wire reporters face a litany of problems once they arrive, the biggest of which is finding proper connectivity. As Lamarque wrote recently for Reuters:
Communication, a photographers primary concern after making pictures, is patchy at Karzai's presidential palace, our first stop. The ability to get pictures out to our clients quickly can produce stress in places such as Kabul. Though all four photographers on this trip (Reuters, AP, AFP, New York Times) carry various data card devices, we know they may prove useless. We also carry satellite phones, but we all know that there will never actually be time to set them up and use them. At the palace, we do get a faint and slow cellular data signal, and after checking that the embargo on Obama's arrival has been lifted, we are all able to transmit the first pictures of Obama arriving in Afghanistan. The veil of secrecy is gone.
And recording the signing ceremony itself is no small feat:
Photos from Obama's live televised address to the nation are to be taken by Reuters (me) as it is our turn in the rotation for such coverage. These speeches are now covered by one single wire service photographer who will be shooting pictures with a remote camera that sits beside the live TV camera. I will have to operate that camera from 15 feet away from it viewing what the camera is seeing over my laptop while sitting behind a blind. This allows live still picture coverage of the address while allaying White House concerns that the president might be distracted by the photographer shooting the pictures. The camera is also placed in a soundproof housing that conceals the sound of the shutter clicking.
G/O Media may get a commission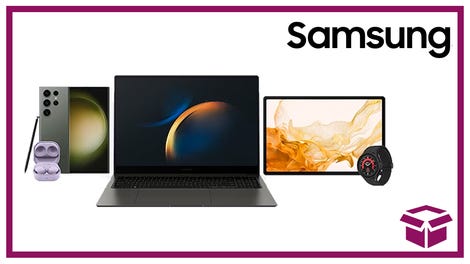 24 hour deals
Discover Samsung - Daily Deal
Granted this may seem like a huge hassle just to get some publicity shots but you also get a front row seat to diplomacy and a ride aboard Air Force One. That seems a fair trade-off. [Reuters - Image: the AP]