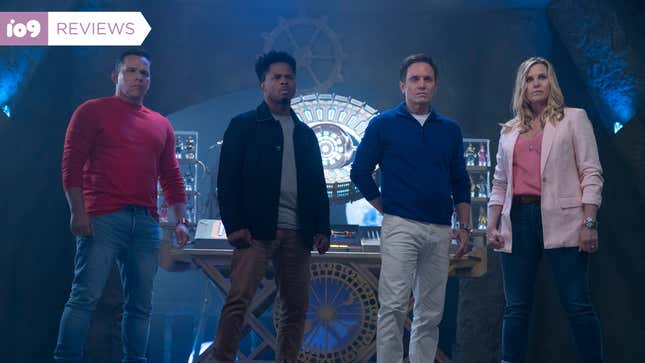 We live in the age of reboots and re-sequels, an era where the childhoods of people over 30 are reborn and regurgitated on screens big and small—old favorites return! Mantles are inherited! Merchandise is sold! Some of these projects have a lofty intent of trying to find weight and meaning in their history. Power Rangers: Once and Always doesn't want that. It wants pyrotechnics and backflips.

Spoilers of the Week: July 1st
That might sound like a knock on Netflix's nostalgic, hour-long special marking three decades of morphin' time. Perhaps for someone who has not watched Power Rangers in almost the entirety of the 30 years since the teens with attitude from Angel Grove kicked butt in technicolor Spandex, this will be a knock—Power Rangers has not grown up with you, and Once and Always will starkly remind you of that for its entire runtime, from a regular duff line delivery to the cheesy, faux-butt-rock soundtrack. But for those who have grown up with Power Rangers as a cyclical source of this spartanly-budgeted, schlocky camp, the new special will proudly welcome you back for more of that, nothing more, nothing less. Perhaps even more specifically, it's nothing more than the first iteration of the series, Mighty Morphin' Power Rangers, as despite being a franchise anniversary celebration, the special only considers the Ranger teams that came well beyond the original heroes as more of an afterthought than anything else.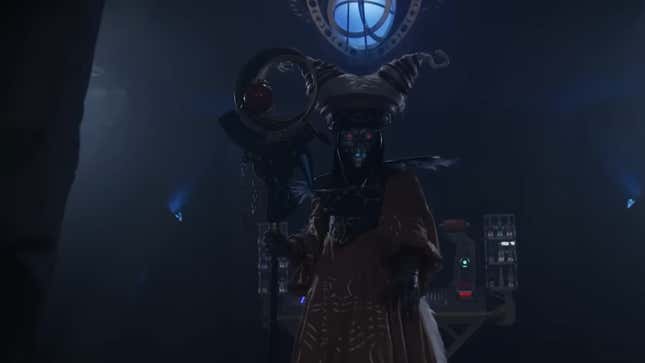 And really, there's no real promise to be more than this base level in Once and Always. Set in the wake of the return of Rita Repulsa (the returning Barbara Goodson, in incredibly cheesy form) in a new robot body, Once and Always sees the original Power Rangers—primarily Billy (David Yost) and Zack (Walter Emanuel Jones), but Trini (the late Thuy Trang), Jason (Austin St. John), Kimberly (Amy Jo Johnson), and Tommy (the late Jason David Frank, who passed after the special was filmed) all get nods—shattered by the return of their original archnemesis. After an attack by Robo-Rita sees Trini killed in action and Jason, Kim, and Tommy captured, Once and Always picks up a year after to see how Billy and Zack are coping not just with the passage of their time as heroes, but the weight of having lost one of their own—especially as Trini left behind a daughter, Minh (franchise newcomer Charlie Kersh), who Zack has taken custody of.

All this sounds very serious for a special that I had also just told you is largely concerned with cheesy dialogue and schlocky superhero action—but while Once and Always does, often in spite of itself, place the emotional story of Trini's death at its heart, it is also deft enough to know that it's not entirely equipped to make an anniversary special that is first and foremost about grief and loss. Despite the unfortunate loss that permeates the context of Once and Always—Thuy Trang passed away in a car accident in 2001, while more recently last year saw the sudden passing of Rangers legend Jason David Frank—the special chooses not to necessarily wade too deeply into this bittersweet tone, seeking a sense of greater meaning or purpose from the losses within and without the narrative. And while it's nice to see Yost and Jones in particular get more dramatic meat to tackle than they ever did on the original show, Once and Always, much like its heroes, chooses to pick itself up, brush itself off, and get on with the business of high kicks, higher flips, and the occasional bit of hip-hop kung-fu.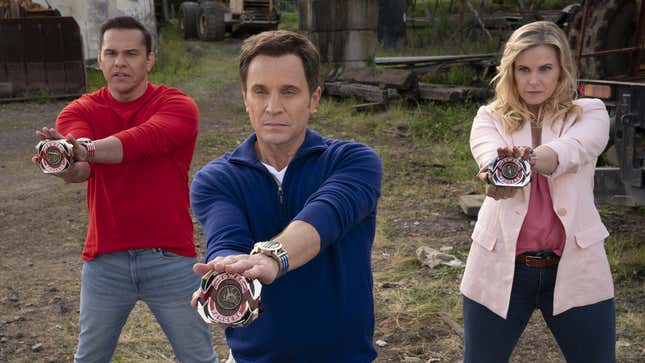 Robo-Rita's quick return to the scene sees a wary, yet desperate Billy and Zack, with the help of Alpha-5 (another vocal return from Richard Steven Horvitz) recruit second-generation Rangers Rocky (Steve Cardenas) and Kat (Catherine Sunderland) to take up the fight and save their friends. From there, Once and Always is largely less about the aforementioned bittersweetness of time's passage, and more about our heroes doing what they did best 30 years ago: punching, kicking, and punning their way through legions of putty patrollers. The action's not going to compare to a big-budget movie or even most modern action TV shows, but this is yet another reminder from Once and Always that it isn't really trying to be an evolution of the Power Rangers you remember: it simply is the Power Rangers you remember, relishing in its heady mix of over-the-top ambition and a shoestring budget that could never match, embracing the aesthetic of all those silly flips and action sequences of yore. Although there is some tonal mismatch between the somber nature of Billy and Zack's relationship with Minh being contrasted against, say, Rocky's only character trait in the special being that he wants some noodles for lunch, Once and Always doesn't really care, and it doesn't expect its audience to think to highly of it for that, either. It just wants to have fun, and it does that successfully for the most part.

Once and Always doesn't have the pretension of wanting to be more than the sum of its parts, and the sum of its parts are, by and large, what Power Rangers has remained for these last 30 years. On the one hand, for fans who have grown up and grown apart from the franchise, that visceral hit of both nostalgic glee and the perhaps uncomfortable reality that Power Rangers might remain better inside your imagination than it does on-screen, that will perhaps be a detriment if they were intrigued by Once and Always. For fans young and old for whom Power Rangers in the here and now means less Mighty Morphin', and more Dino Fury, Once and Always is less of a big anniversary celebration and more of just another episode of the show as it has been all these years, albeit a bit longer and with some heroes looking a little longer in the tooth than usual.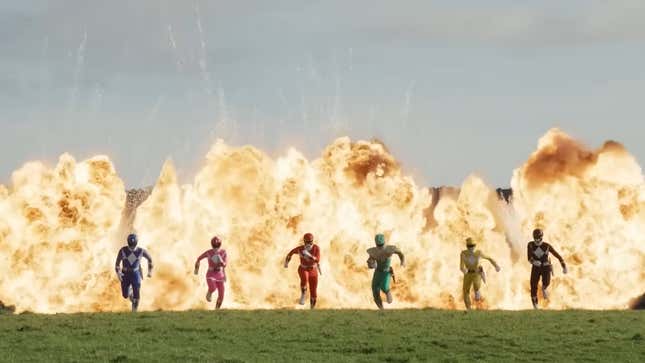 What you take from it will largely depend on how you feel about Power Rangers' place in the modern pop cultural pantheon, as franchises have risen and fallen all around it. But the clue really is in the name: Power Rangers will, once and always, be Power Rangers, for better or worse.

Power Rangers: Once and Always is now streaming on Netflix.
---
Want more io9 news? Check out when to expect the latest Marvel, Star Wars, and Star Trek releases, what's next for the DC Universe on film and TV, and everything you need to know about the future of Doctor Who.