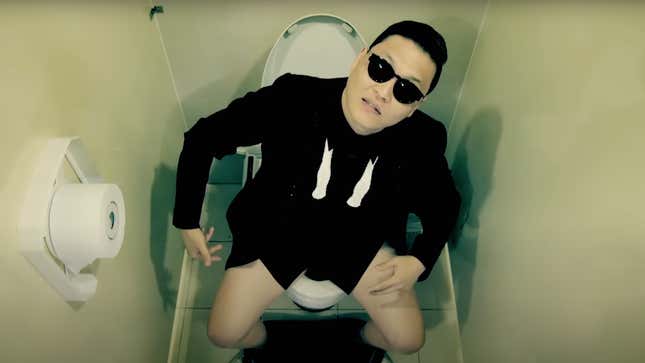 The self-proclaimed "Apes" over at r/Superstonk, the main subreddit dedicated to discussions about GameStop stock, flooded the comments section on South Korean artist PSY's 2012 superhit "Gangnum Style" on Tuesday. They were not there because they were PSY fans—although I'm sure some do like the song—they were because Reddit was down, and this was all part of the plan.
Reddit experienced a roughly five-hour outage on Tuesday, according to online disruption tracker Downdetector, which left the site's tight-knit users digitally homeless. While some turned to other social media platforms or refreshed for their favorite alien app to check if it was back yet, the members of r/Superstonk—which has more than 865,000 members—went to chat in the "Gangnum Style" comments section on YouTube, filling it with ape and rocket emojis, and "to the moon!" proclamations.
Google's Antitrust Case Is the Best Thing That Ever Happened to AI
"Good to see the GME emergency bunker is holding strong!" a user named Ogrz1 Engelbrite posted in the song's comments.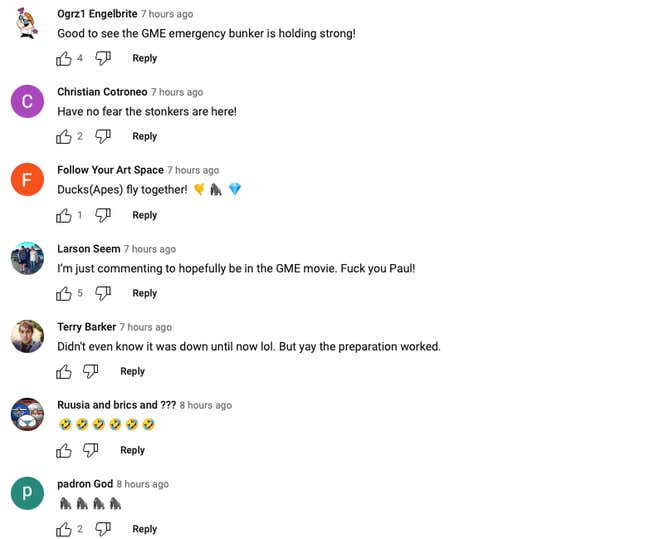 The invasion from r/Superstonk confused many on YouTube, including PSY fans (and me), but the mystery was soon solved by a user on the subreddit after Reddit came back online. As told by u/TwoMoreMinutes, r/Superstonk members had agreed back in 2021 to use the "Gangnum Style" comments section as a backup forum in case anything ever happened to Reddit or their particular subreddit. Almost two years later, u/TwoMoreMinutes wasn't sure whether anyone on the subreddit would remember what they had all agreed to back in the day. Judging by Tuesday's deluge of comments on the video, though, Redditors have a long memory.
G/O Media may get a commission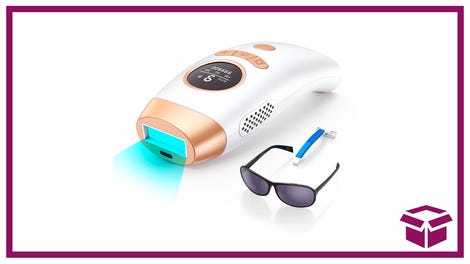 58% Off + Coupon
IPL Hair Removal Device
"And today whilst Reddit was down, I thought i'd check it out to see if anyone else remembered their old training after all this time. I wasn't sure if many would be there, but it was absolutely flooded with apes commenting and just vibing and it was incredible to see," u/TwoMoreMinutes wrote. "Just a nice reminder that if anything does ever happen to this sub, nothing has changed. bullish indeed."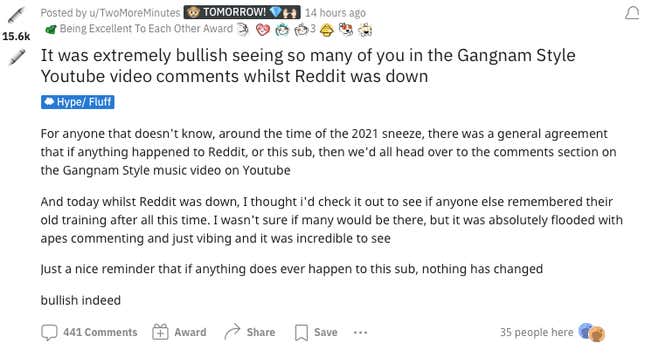 The Gamestonks crowd rose to prominence in early 2021 after Wall Street began shorting GameStop's stock to take advantage of its financial woes. In a dramatic turn of events, retail investors in the subreddit r/wallstreetbets started buying up stock of companies including GameStop and AMC, sending their prices soaring and costing traditional investors a whole lot of money. Created in March of 2021, r/Superstonk's community is an offshoot of the r/wallstreetbets crowd dedicated solely to GameStop stock.
As of the time of publication, u/TwoMoreMinutes' post had more than 15,600 upvotes. Many people cheerfully said they were in the "Gangnum Style" comments section as well, while others said they had been there but didn't comment. Overall, the subreddit's members just seemed happy to be able to find each other again while their favorite hangout was under repairs.
Which, same. I still don't know what I'll do once Twitter really implodes, and I'm kinda jealous r/Superstonk has come up with such a unique and funny solution.
As Reddit started coming back online, r/Superstonk members dutifully reported it was time to leave on YouTube.

"reddit is back up, see you back here when shit hits the fan again," user JB wrote.