Android Police has managed to get its hands on a system dump for the upcoming "Facebook Phone" this Thursday. And while there will be a physical device announced, it seems "Facebook Home" is a really customized launcher, eventually destined for a wide variety of handsets.
The disassembled data reveals a lot of information about the hardware we can expect to see this Thursday. According to Android Police, the leaked ROM was clearly intended for the HTC Myst, a 4.3-inch, running Android 4.1.2, with HTC's Sense UI version 4.5 running on top. The mid-range hardware is sort of a bummer, but it makes sense that Facebook would be shooting for mass market appeal on this one. At least at first.
WIth regards to the Facebook functionality, the APK includes a special, enhanced version of the Facebook app that's not available anywhere else. Its bonus powers include the ability to change system settings, enable and disable Wi-Fi, unlock the screen, and create dialogue windows that can pop up above all other apps. In other words, the kind of stuff you'd expect a competent launcher to be able to do.
But that's only the beginning. While it looks like the Myst is the first real Facebook phone, other details suggest the actually Facebook functionality is destined for a much wider release. Android Police found permissions for Touchwiz buried in the code, as well as references to the stock launcher, which all but guarantees that the launcher will be available on the Play Store sooner or later.
G/O Media may get a commission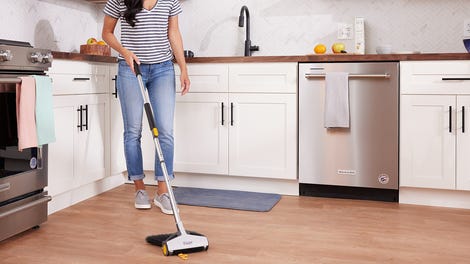 BOGO 50% Off
Flippr - BOGO 50% Off
With all that being the case, it seems very likely that Facebook will announce and actual, physical phone come Thursday, one with Facebook baked in so far as to seem like the operating system. But that phone is just a host for a Facebook experience that can—almost definitely will—try to make its way onto every Android phone out there. Want a Facebook phone? Chances are you're holding one already. [Android Police via The Verge]