The official death count for Hurricane Maria stands at 64 in Puerto Rico. New research shows that number is hugely flawed, and that the real death toll could be up to 70 times higher. The revised count would make Maria the deadliest storm in modern U.S. history.

The Puerto Rican government has been criticized for its shoddy approach to counting the number of dead from Hurricane Maria. Numerous other groups and news organizations have made estimates using different techniques. But research published on Tuesday in the New England Journal of Medicine represents one of the most comprehensive studies to date.
The researchers surveyed an on-the-ground sample of nearly 3,300 households across the island from after Maria struck on September 20 through December 31, 2017. They asked people about their experience in the wake of the storm, including their access to electricity, clean water, healthcare, and other services in addition to whether there were any deaths in their household.
Using that sample, they then extrapolated a death count for the territory as a whole, and compared it to the same period in 2016. The findings show there were an estimated 4,645 excess deaths in the three months following Maria compared to 2016, more than the total number of U.S. soldiers killed in the Iraq War. The researchers also noted that the number could be 5,740 when factoring in single-person households where the individual had died.
It's also quite possible people have continued to die indirectly from Maria into 2018, meaning even these estimates are likely low (to say nothing of knock-on effects like a January murder surge).
G/O Media may get a commission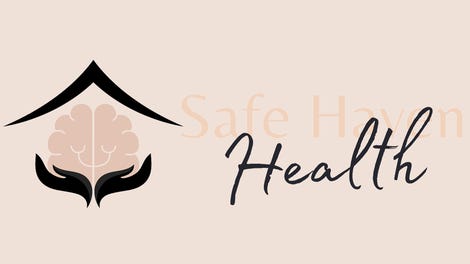 Addiction counseling
Safe Haven Health
"This study adds to the growing body of analysis that points toward an abyssmal undercount of deaths from Hurricane Maria in Puerto Rico," Alexis Santos, the Director of Graduate Studies for the Applied Demography Program at Pennsylvania State University, told Earther.

Santos used data from Puerto Rico's Department of Vital Statistics to make another death count estimate in the storm's aftermath. His findings indicate that there were nearly 1,100 excess deaths through October 31.
The new estimate includes the last two months of the year, and far surpasses Hurricane Katrina's death toll of at least 1,833 (another storm that largely affected low-income communities of color). That would make Maria the deadliest hurricane in modern U.S. history. An unnamed hurricane that struck Galveston in 1900 and killed an estimated 8,000 was deadliest storm in U.S. history.
Of course, in 1900 hurricane forecasts then were basically non-existent and there was no radar, satellite or warning system in place to prepare people. In contrast, Maria was extremely well-forecast and publicized ahead of its arrival as a monster Category 4 storm. Yet despite that, the storm produced widespread damage that Puerto Ricans are still reeling from today, hitting a rickety electric grid with a knockout blow, reducing access to clean water, clogging roads with downed trees, and wiping out telecommunications systems.
The lack of electricity and drinking water joined forces to create health issues while the impassable roads and telecommunication system failure meant people had less access to care. Mismanagement only made matters worse, causing the situation to coalesce into the humanitarian disaster that's still ongoing today.
Santos said getting a better handle on the death toll and where people died isn't just important to understand how the disaster unfolded. Accurate numbers could also be used to improve the preparation and response to the next hurricane, a point that makes the Puerto Rican government's attachment to the lower death toll estimate look like hubris that could end up costing even more lives.
Back in February, the government asked researchers at the Milken Institute of Public Health at George Washington University to conduct a revised death count. With the 2018 Atlantic hurricane season right around the corner, it's a reminder that the analysis needs to get done sooner rather than later to have a meaningful impact on peoples' lives.