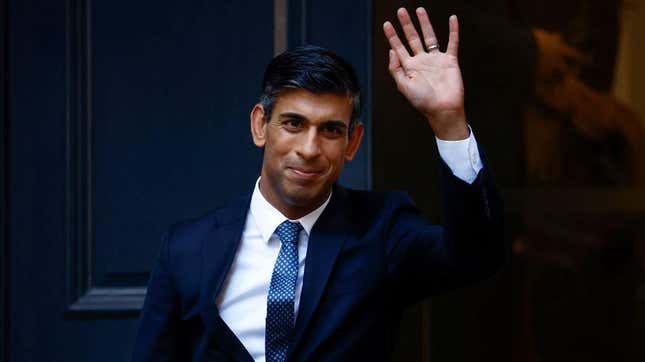 British Prime Minister Rishi Sunak has been fined for not wearing his seatbelt while filming a social media video in a moving car. Sunak was visiting three towns in the north of England when he posted the video promoting his 'leveling up' program on Instagram. The video has since been taken down but can be seen in a YouTube video posted by The Guardian.
Generating Video Via Text? | Future Tech
The program Sunak was promoting aims to reduce regional inequality by improving education, broadband, and transportation services to bridge the gap between wealthy and poor areas of England. In the video, Sunak addresses the camera as the car is moving and police motorbikes appear in the background.
The fine for not wearing a seatbelt in the UK is £100, or $123, when pulled over, but can increase to a maximum of £500, or $620 if the case proceeds to court. Sunak was in Lancashire when he was pulled over, and local police are currently "looking into" the violation, but have not made any moves to bring Sunak to court.
When asked if Lancashire police had been in touch with the prime minister, a spokesperson stated, "Not that I'm aware of," the BBC reported.
Sunak, who was fined less than two years ago for participating in 'Partygate,' called the decision an "error in judgment" and said he doesn't believe he is above the law. His spokesperson told reporters that Sunak "fully accepts this was a mistake and apologizes," adding that the prime minister "believes everyone should wear a seatbelt."
In the UK, the law requires all passengers to wear a seatbelt, with drivers ensuring those 14 years of age and younger are wearing a seatbelt, while those 14 years and older are responsible for themselves.
There are few exemptions to the law including a passenger having a certificate from a doctor citing a medical reason, or if they're a passenger in a vehicle used for police, fire, or other rescue services.
A spokesperson for Labour, an alliance of democratic socialists, told the outlet if Sunak is fined, it will be "very serious" due to the fixed penalty he was required to pay following the Partygate scandal when he was a chancellor. Sunak had attended a party at then-Prime Minister Borris Johnson's home in April 2021, which violated covid-19 lockdown rules.
Conservative members of parliament have criticized the investigation, and Blackpool South MP told the BBC, "The vast majority of people would think that politically motivated complaints about a seatbelt are not a good use of frontline resources." He added, "Their time is better spent investigating serious crime which impacts on my constituents."