In Alaska's national preserves, certain predators—like wolves, coyotes, and bears—and their babies may soon lose key protections that make them more vulnerable to fucked-up hunting tactics. These 10 natural preserves covering almost 37,000 miles will be no safe place for these animals anymore.
The National Park Service, a part of the Department of Interior, proposed a new rule published to the Federal Register Tuesday that would repeal provisions former President Barack Obama put forth in 2015 to protect not only these animals, but also the humans who hunt them. Obama banned baiting methods—which include using irresistible foods like doughnuts and bacon—to lure brown bears, as well as the ability of hunters to use dogs and lights at black bear dens to target mama bears and their cubs, on national preserves throughout Alaska.
The problem with these methods is not just that they're inhumane and unfair to the animals, but using baits people consume could condition these animals to expect such food and even go in search of it. (In Wisconsin, one of roughly a dozen states where baiting bears is legal, junk food seems to have become a big part of bears' diets.) The Department of Interior wants to allow these actions within federally-managed Alaskan lands because, well, they're not banned elsewhere in the state. The idea is to get hunting regulations aligned within and outside natural preserves in the state.
Wildlife advocacy groups are not about this idea.
"Targeting cubs and mothers through baiting and other extreme hunting measures has no place on our public lands," said Alli Harvey, an Alaska representative with the Sierra Club's "Our Wild America" campaign, in a press release. "[Interior Secretary Ryan] Zinke is undermining science-based wildlife management and the basic premise of public lands as places for wildlife conservation."
G/O Media may get a commission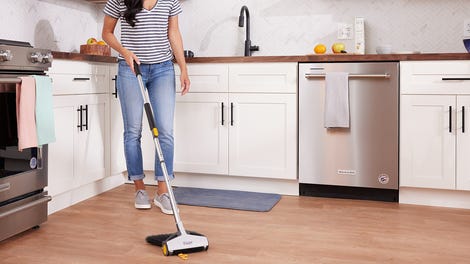 BOGO 50% Off
Flippr - BOGO 50% Off
Zinke's not normally one for conservation, though. Since he's joined President Donald Trump's entourage, he's mostly been out to make it easier for hunters to kill our remaining megafauna. He was all for allowing the import of elephant trophies from Zimbabwe and Zambia last year, an action which the public justifiably bugged out, but which the Trump administration ultimately allowed.
Safari Club International, a hunting-rights organization, was all for the elephant trophy hunting ban to be lifted, and seems to have played a key role in this Alaska decision, too. Members of this club are working closely with Zinke to help advise him on wildlife matters as part of a special council, according to an investigation by The Associated Press.
The public's got 60 days to give the department a piece of their mind—and, boy, I expect they have a lot to say. Just last week, Alaska Wildlife Troopers found an orphaned three- to four-month-old black bear cub whose mother was illegally killed. A raven was circling above the baby bear, which was growing weak from having gone a few days without food. A day or two more, and the cub would have suffered a slow, painful death, speculated trooper Maggie Stang, in a local newspaper.

That's the future of black bear cubs in Alaska if Zinke has his way.
Update: This article has been updated to clarify that the Obama-era baiting prohibition applies to brown bears whereas the ban on hunting bear mothers and cubs in their dens applies to black bears.