Spinach has long been understood to be good for your heart. But researchers have demonstrated that some day spinach could actually be your heart. Specifically, it could be used to repair damaged tissue by giving human heart tissue a plant-infused vascular system.

Scientists have previously fabricated human tissue with 3D printing, but the tiny blood vessels have proven to be a more difficult prospect for duplication. A team of researchers from several American universities has gone back to nature to solve that problem and their results are extremely encouraging.
Spinach leaves have fine veins that transport water and nutrients to the plant's cells. The process that's outlined in a new paper published in Biomaterials shows that the plant cells can be removed, leaving behind only the cellulose structure that keeps those cells in place.
The authors of the study write:
Cellulose, which is the most abundant component of plant cell walls, is a well-studied biomaterial for a variety of clinical applications. Cellulose is biocompatible and has been shown to promote wound healing. Furthermore, cellulosic tissue engineering scaffolds derived from decellularized apple slices have shown the ability for mammalian cell attachment and proliferation and were found to be biocompatible when implanted subcutaneously in vivo.
G/O Media may get a commission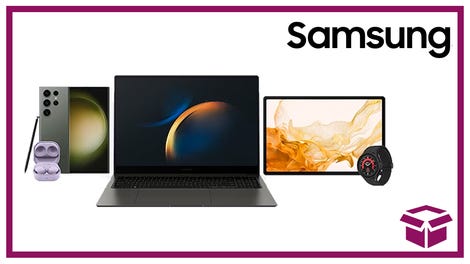 24 hour deals
Discover Samsung - Daily Deal
From there, they were able to seed live human cells onto the spinach scaffolding. Once the human tissue had grown around the network of veins, they were able to show that blood cells could flow through the system by pumping fluids and microbeads into it.
For patients with damage to their cardiac muscle tissue, this could be a game changer. New heart matter could be generated by using the altered plant veins as replacement blood vessels to deliver oxygen to the tissue.
We're not nearly to the point that this could be implemented in surgery but the authors of the paper believe that it's a viable first step towards "a new branch of science that investigates the mimicry between kingdoms, e.g. between plant and animal."
I, for one, welcome a future in which I become part-plant, part-human.