Sohrab "Sam" Sharma and Robert Farkas were the operators of an initial coin offering that—according to a Securities and Exchange Commission complaint filed today in the District Court of Southern New York—fleeced investors out of more than $32 million though a business called Centra Tech. Inc. What led to Farkas's arrest yesterday while trying to leave the country is almost too boneheaded to believe.
ICOs have, in recent months, become a major focus for regulatory crackdowns. Naturally, someone operating such a business would be cautious about attracting too much attention. Not Centra Tech!
For starters, the company's ICO paid for public endorsements from celebrities including Floyd Mayweather Jr. and DJ Khaled (though neither are specifically named.) Centra Tech also lied about having relationships with a number of powerful financial companies, including Visa, Bancorp, and Mastercard. These companies were more than happy to send cease-and-desist letters—drawing further scrutiny to a business functionally built on sand.
Centra Tech drastically exaggerated its connections, but as the complaint notes, it also spun up its c-suite out of whole cloth, going so far as to falsify these executives' credentials as well (emphasis ours):
"Michael Edwards" was listed as the Chief Executive Officer and Co-Founder of Centra. Edwards's LinkedIn profile stated that he had an M.B.A. from Harvard University and an extensive career in banking [...] "Jessica Robinson" was listed as the Chief Financial Officer, who had purportedly most recently served as the CFO at Johnson Communications for nearly five years. Neither Edwards nor Robinson is a real person.
G/O Media may get a commission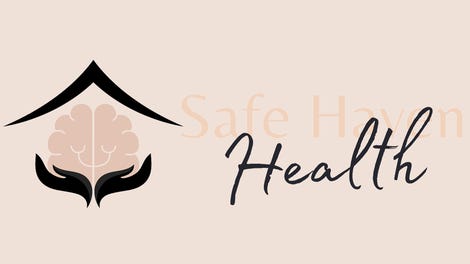 Addiction counseling
Safe Haven Health
Despite obvious red flags, the coin Centra Tech created for its ICO—CTR—got listed on major cryptocurrency exchanges such as Binance and Cryptopia where it appears it can still be purchased; its wallet app was approved on the Apple App Store and Google Play Store, helping to sell the lie. The Centra Tech website remains available.
The ICO was the focus of increasing skepticism on cryptocurrency forums and in the press, and Centra Tech was hit with its first class-action lawsuit from a burned investor in mid-December. Yesterday, while attempting to board a flight out of the country, Farkas was arrested.
The filing asks, as relief, that Sharma and Farkas give up the money they received; it also seeks to keep them from serving as officers of a public company, or participate in any securities offering.
Read the full complaint below: