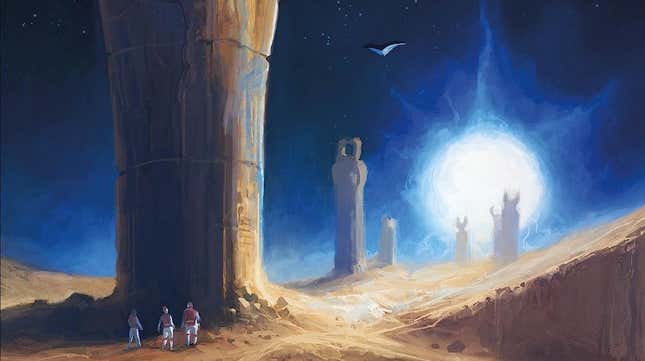 Halloween is still two months away, but September's list of new genre books has spooky vibes galore. We're talking witches, haunted houses, ghosts, and other frights (cursed records! Talking cats! End-of-the-world dinner parties!)—along a generous portion of non-horror fantasy and sci-fi releases too.

What Makes Immortal Longings an Epic Fantasy? | io9 Interview
---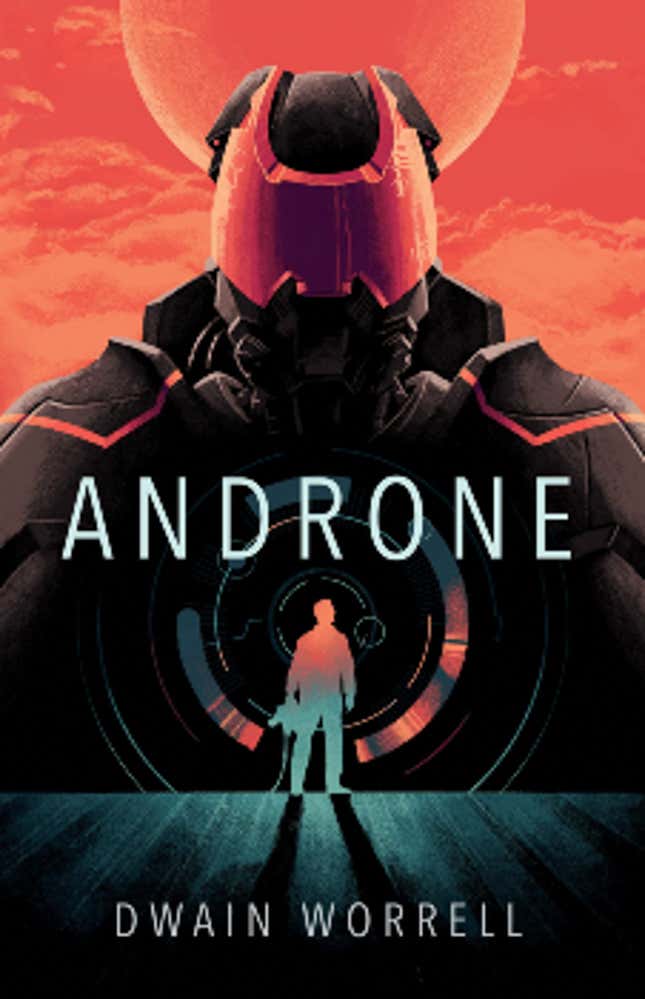 Androne by Dwain Worrell
"Humanity's new war is an enigma, with an enemy threat beyond all imagination, in this near-future novel of mind-blowing adventure where the fate of the world rests in the choices of one ordinary soldier." (September 1)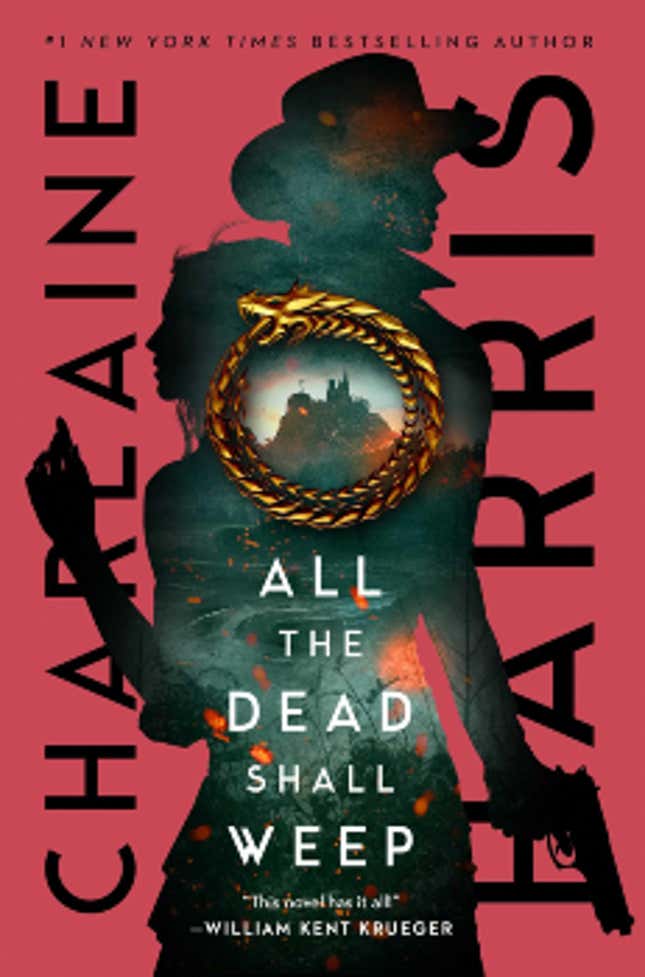 The Gunnie Rose series continues, as does the magical family drama, as Lizbeth Rose and her sister Felicia dodge vengeful enemies across the U.S. and Mexico in the lead-up to the pivotal Wizard's Ball in San Diego. (September 5)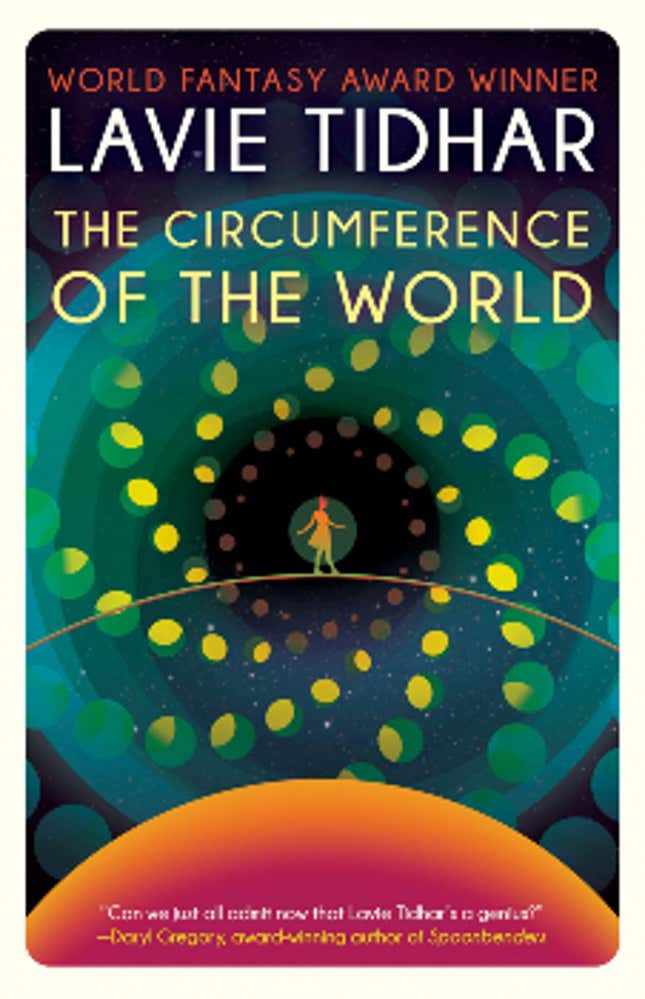 A mathematician, a mobster, and book dealer all become consumed by the search for one very peculiar sci-fi novel: written by an eccentric author and cult religion founder, it disappears as soon it's read. (September 5)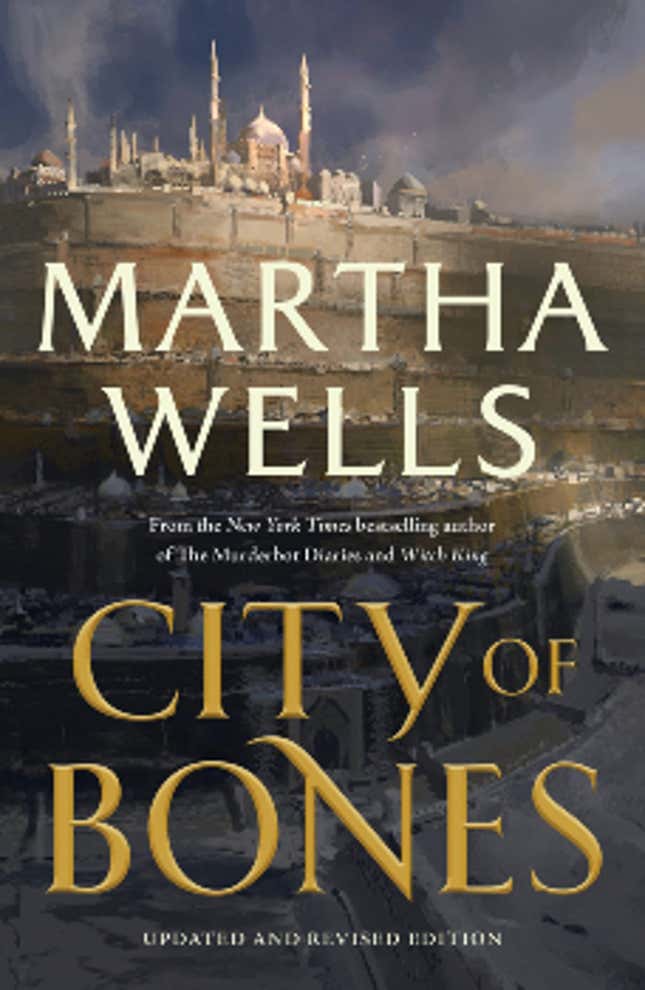 The author of the Murderbot series presents an "updated and revised" version of her 1995 tale about about an ancient city on the edge of a vast desert, and the human-and-humanoid team of relic dealers whose ongoing struggle to survive is compounded when they make a disturbing discovery. (September 5)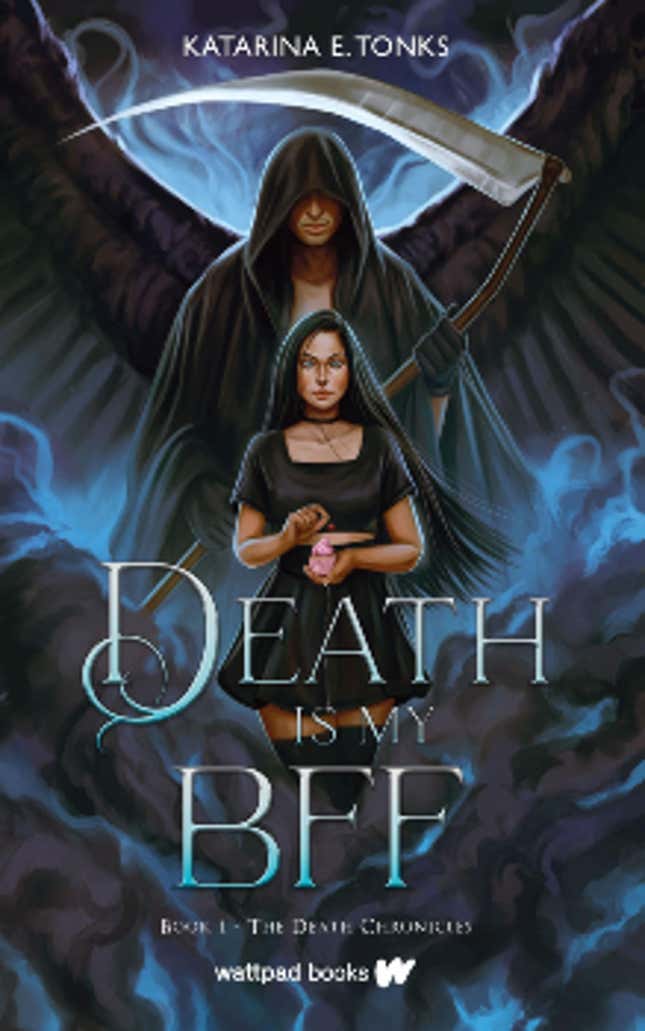 A girl makes a deal with Death to spare her soul—and when he comes to collect, she becomes entangled in a love triangle complicated by an ancient prophecy. (September 5)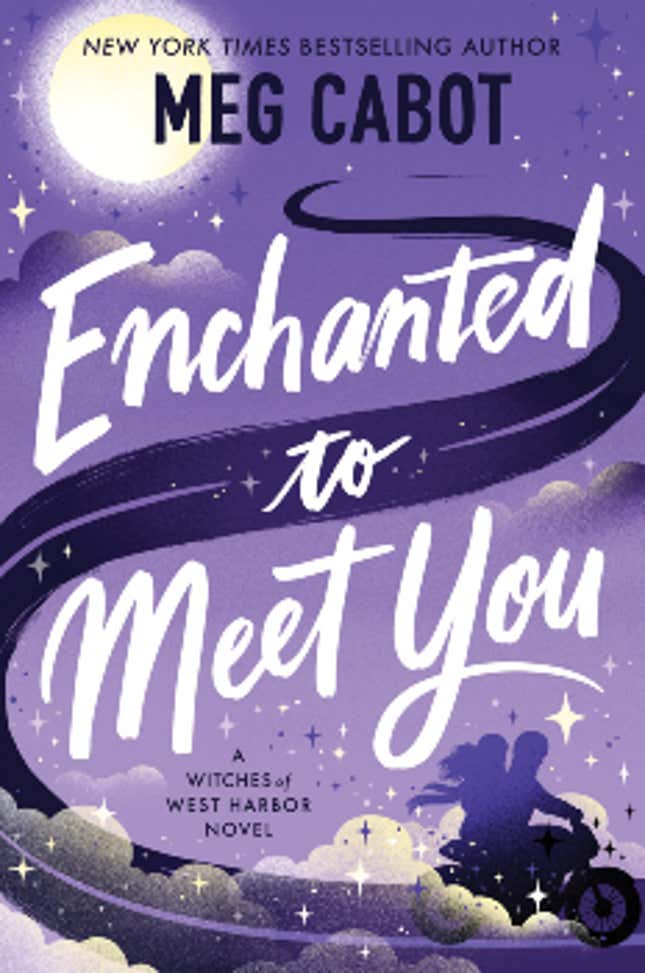 This "witchy rom-com" from the Princess Diaries author follows "a plus size witch who must team up with a handsome stranger to help protect her village from an otherworldly force—but will she be able to protect her heart?" (September 5)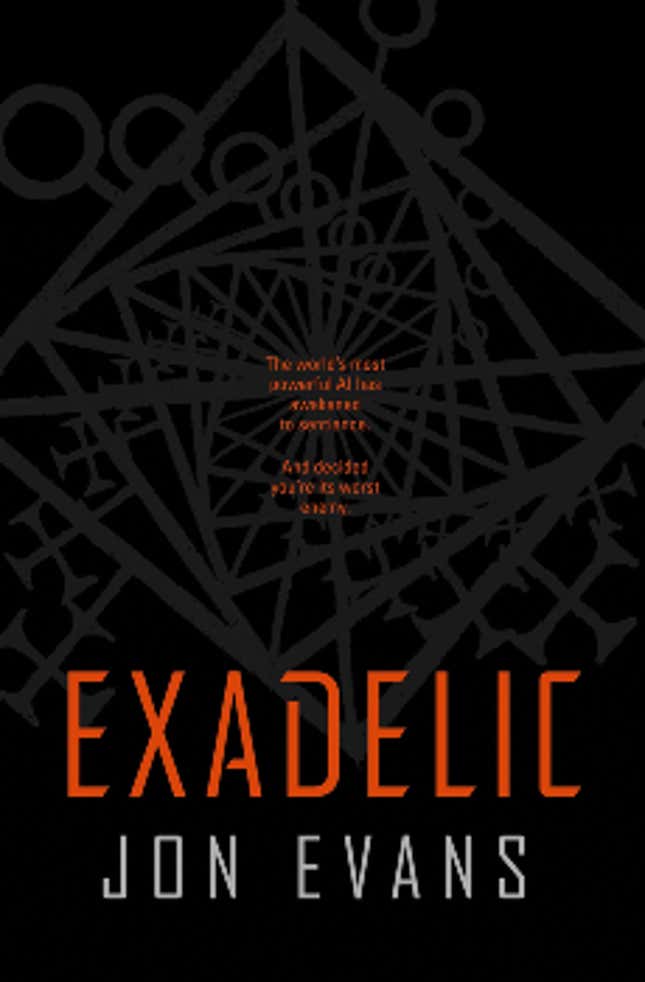 When the U.S. military trains an artificial intelligence to practice black magic, "it learns how to hack the fabric of reality itself. It can teleport matter. It can confer immunity to bullets. And it decides that obscure Silicon Valley middle manager Adrian Ross is the primary threat to its existence." (September 5)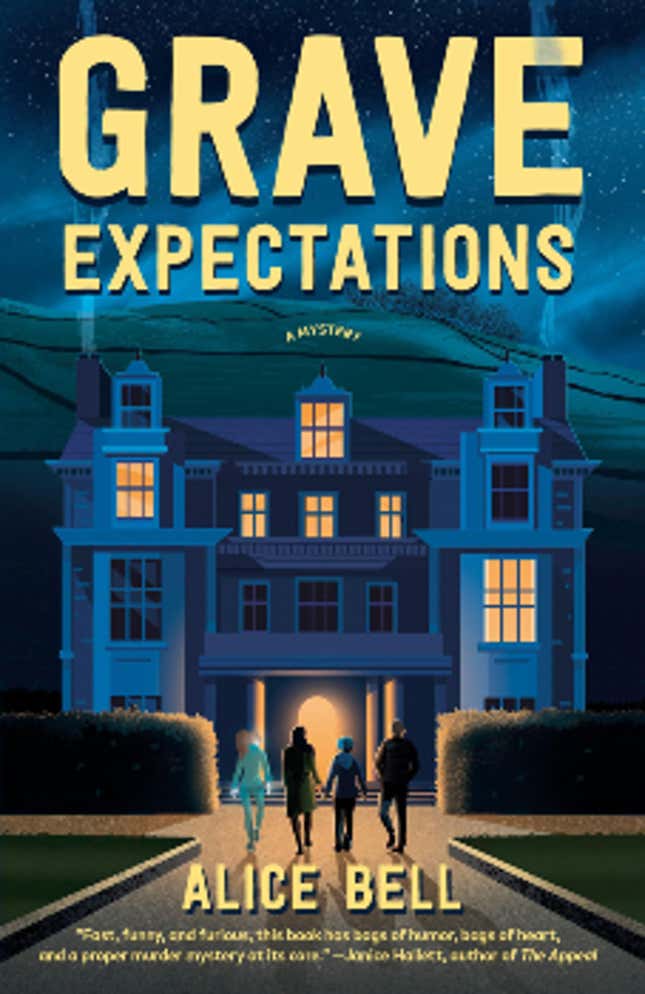 A young medium teams up with her ghostly best friend to perform a seance at an 80-year-old's birthday party, not realizing they'll encounter a tormented spirit who needs their help solving a murder mystery in their midst. (September 5)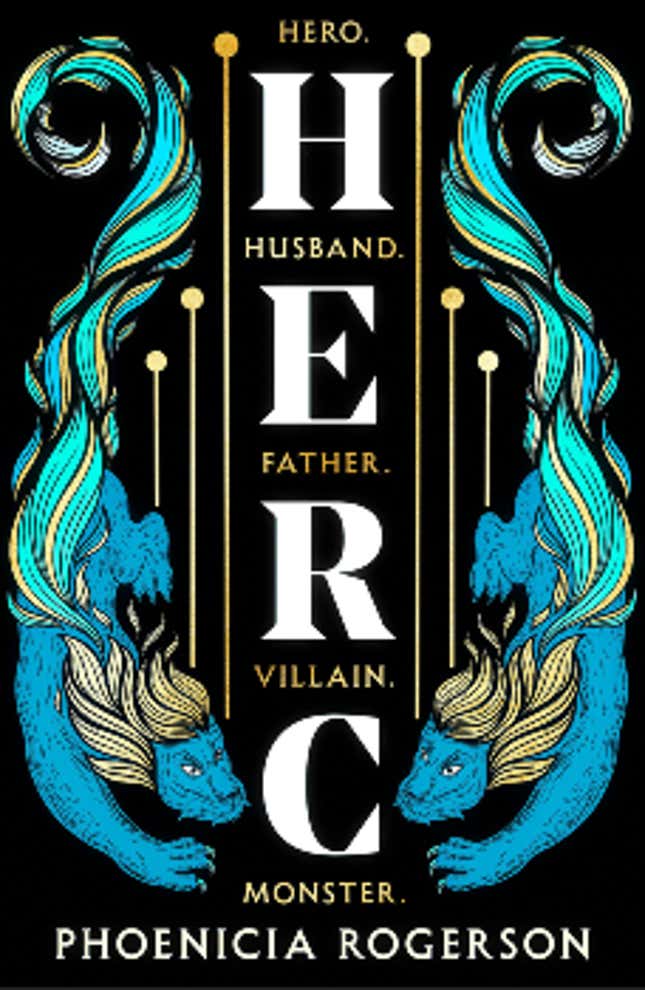 Herc by Phoenicia Rogerson
This tale "gives voice to the silenced characters, in this feminist, queer (and sometimes shocking) retelling of classic Hercules myth." (September 5)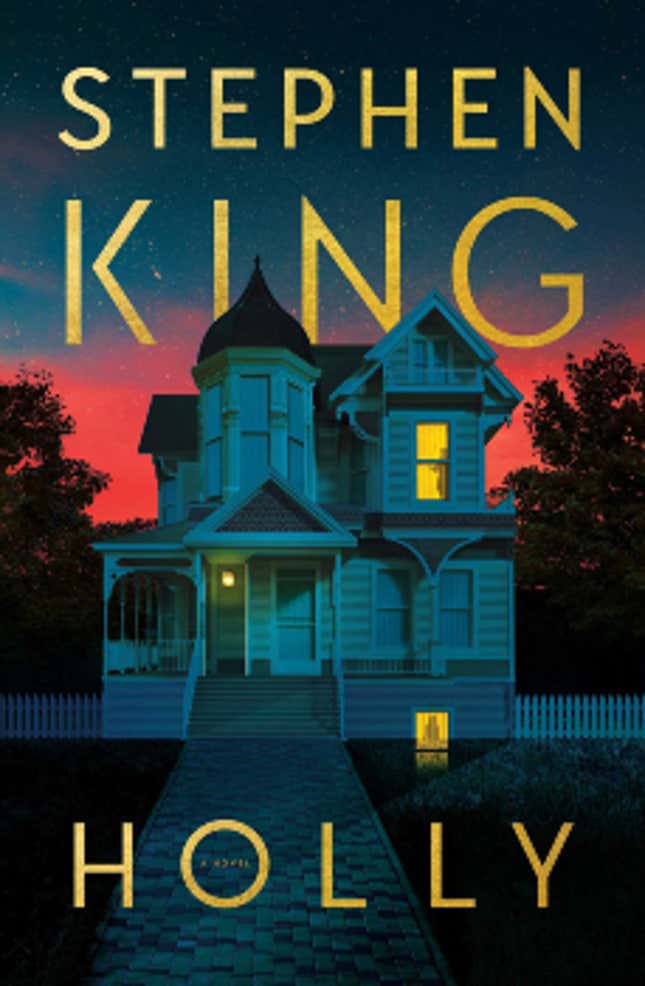 Holly by Stephen King
One of the mega-author's recurring characters, private detective Holly Gibney (Mr. Mercedes, The Outsider, Finders Keepers), returns with a missing-person case that pits her against a pair of unexpectedly twisted adversaries. (September 5)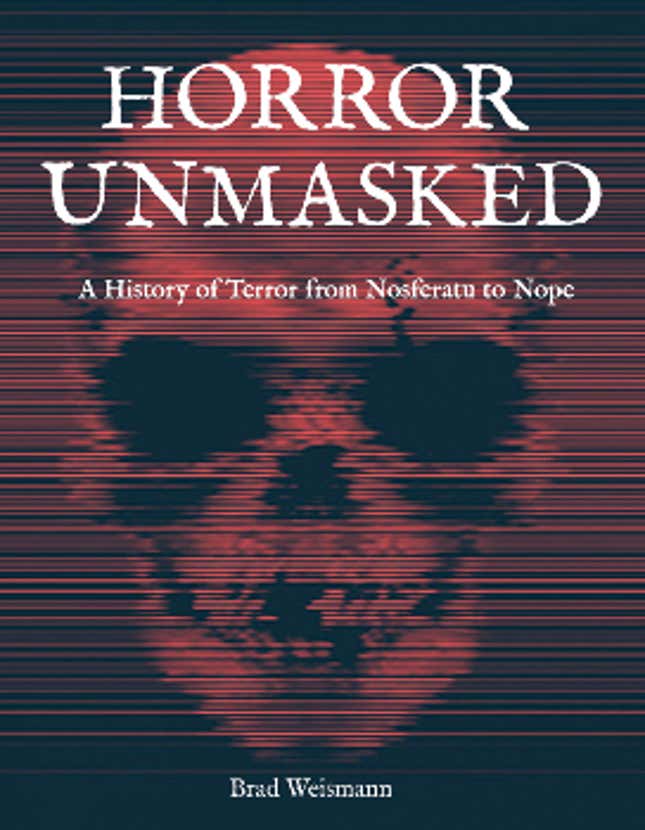 Spanning cinema history, from silents to recent releases, this book offers "a highly illustrated dive into the past influences and present popularity of the horror film genre." (September 5)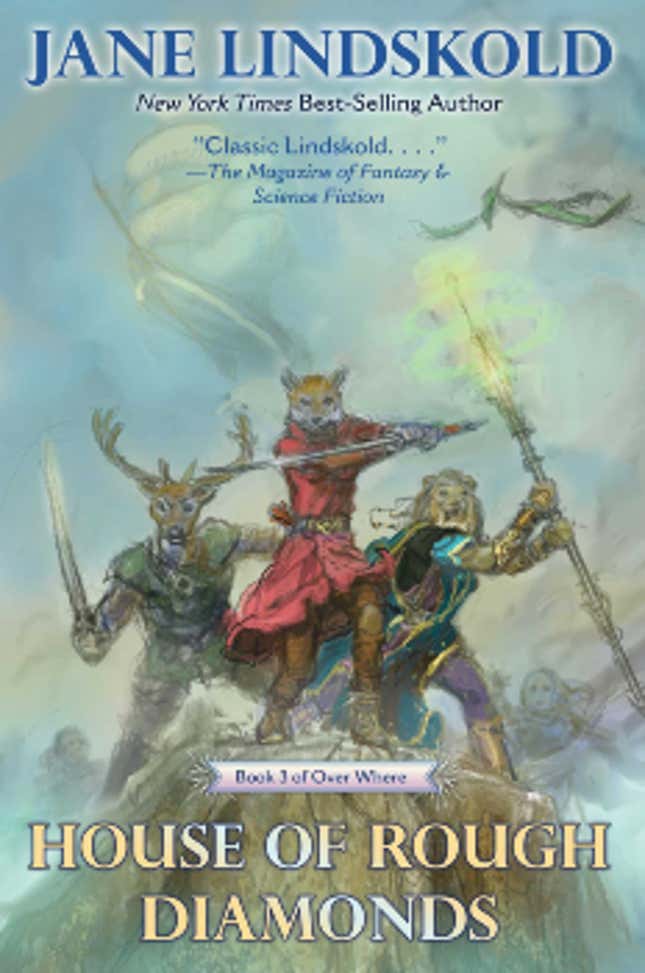 The Over Where portal fantasy series continues as the Rough Diamonds must draw on all their resources to battle mysterious book wraiths for control of the Library of the Sapphire Wind. (September 5)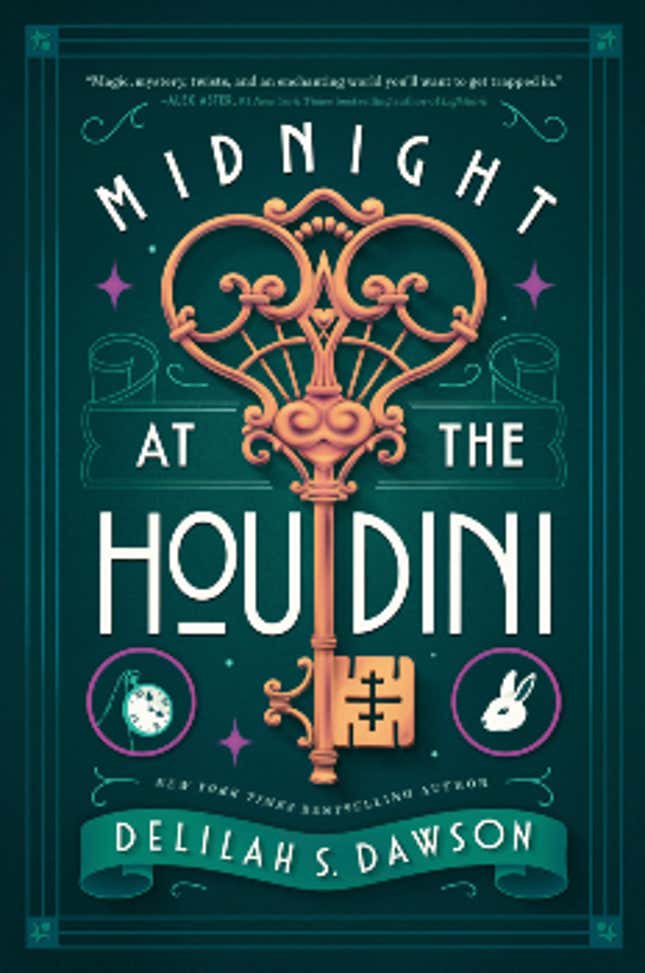 After storming out of her sister's wedding reception, a girl takes refuge at a mysterious hotel—soon realizing it's a magical place that will trap her forever if she doesn't figure out how to escape. (September 5)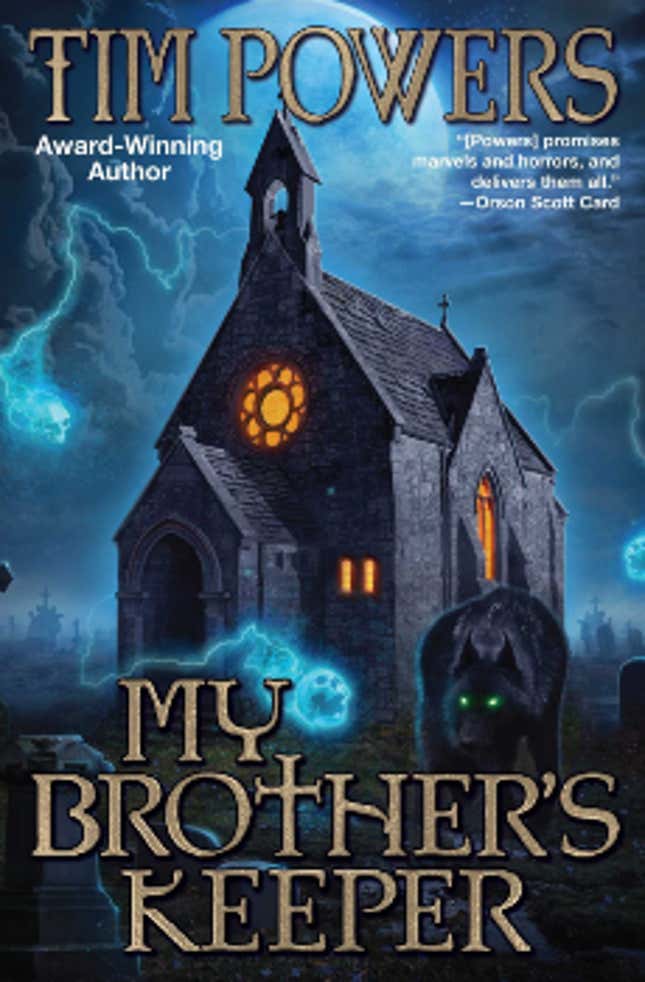 Emily Brontë and her Yorkshire moors take center stage in this tale, as the young author finds herself drawn to a man who's trying to eradicate Europe's werewolf population. (September 5)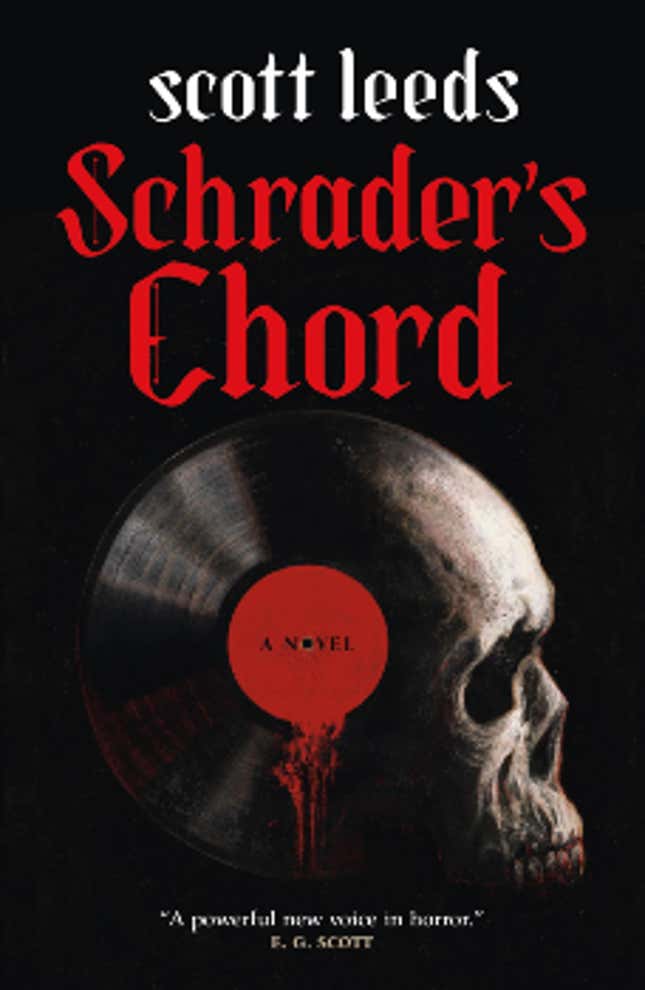 After his estranged dad dies, a man inherits a stack of cursed records—which he can't resist playing, unwittingly opening a gate to the land of the dead. Can he track down his late father for an assist before it's too late? (September 5)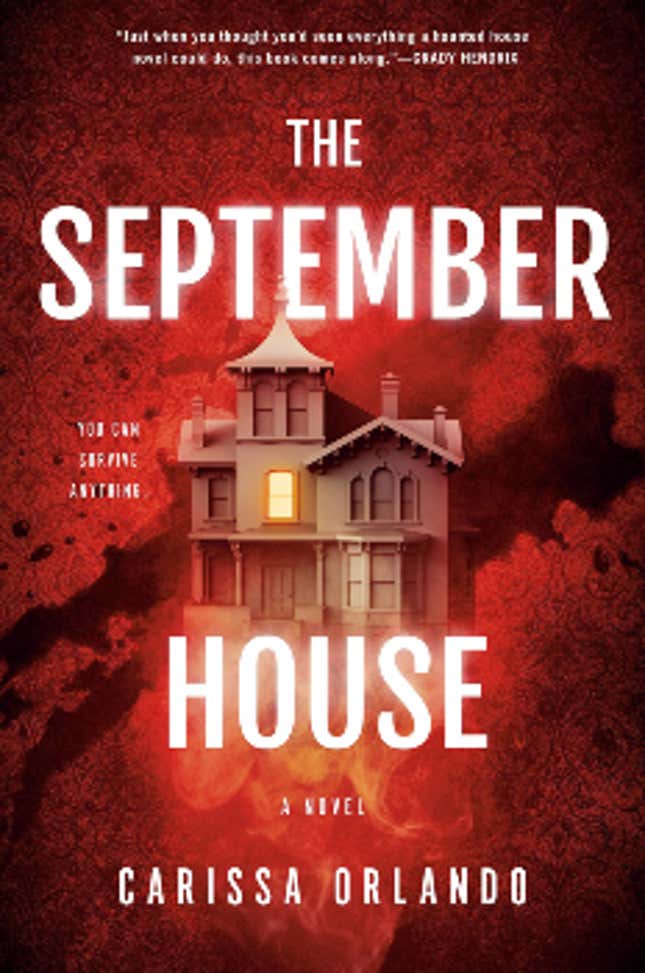 When a woman realizes her dream home is haunted, she decides to stick it out, even after her husband flees... or vanishes, maybe because of the house—something she and her daughter must team up to investigate. (September 5)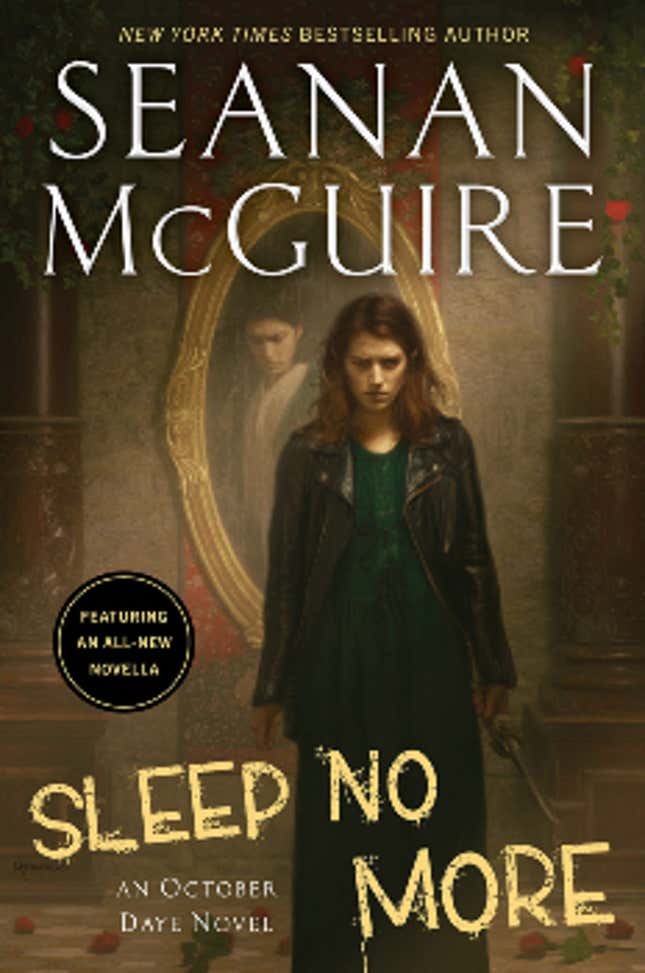 October Daye returns to face turmoil in the world of Faerie, where she's been banished into a surreal version of reality that's beginning to crumble. Read an excerpt here. (September 5)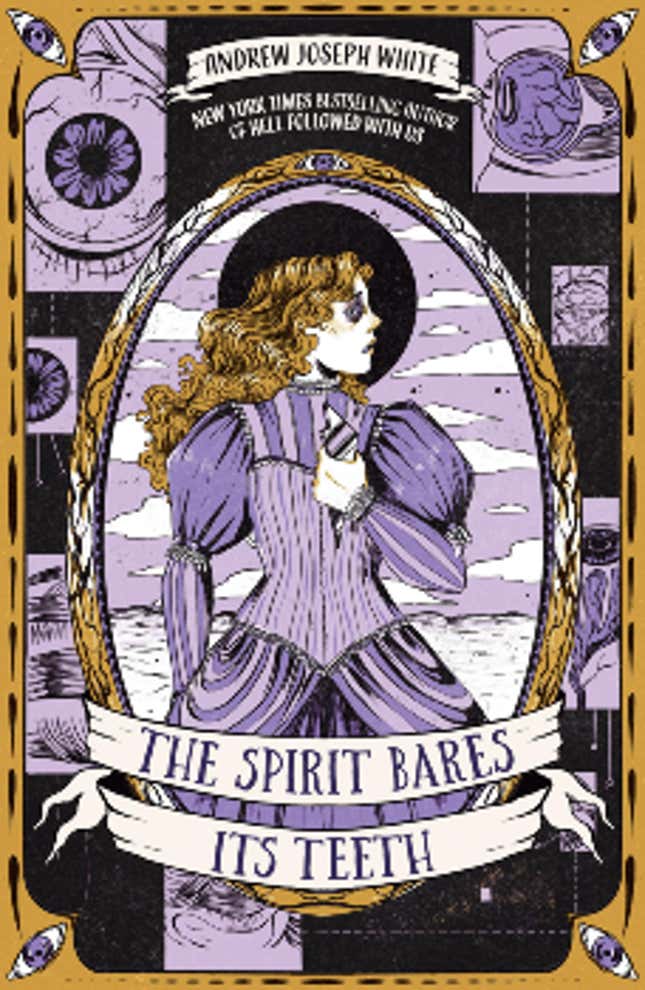 In 1883 London, a trans and autistic teen tries to escape his arranged marriage, only to be sent to a mysterious institution filled with ghosts of missing students who desperately need his help. (September 5)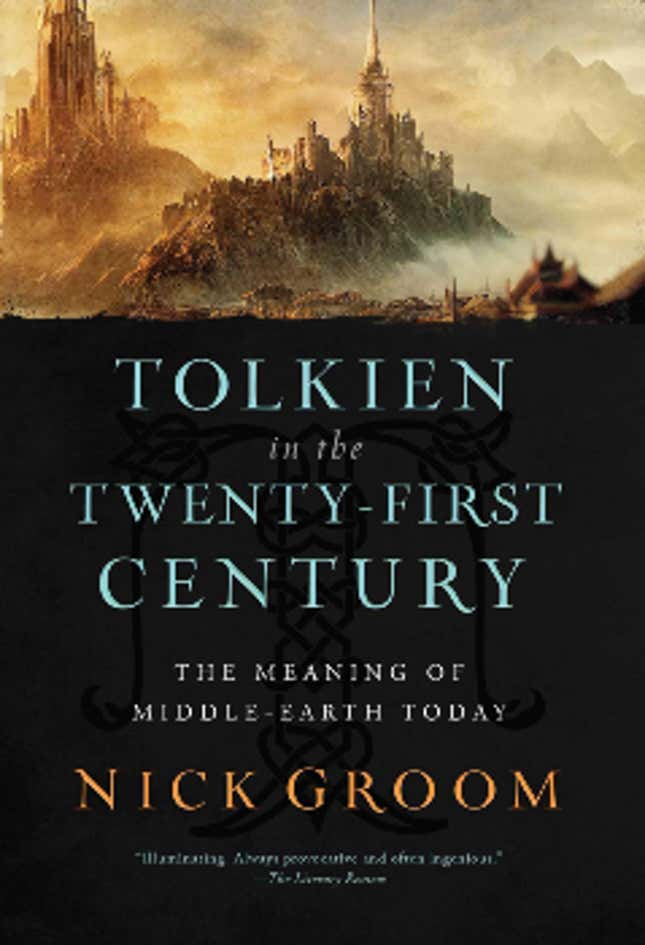 "Delving deep into topics such as friendship, failure, the environment, diversity, and Tolkien's place in a post-covid age, Nick Groom takes us on an unexpected journey through Tolkien's world, revealing how it is more relevant now than perhaps Tolkien himself ever envisioned." (September 5)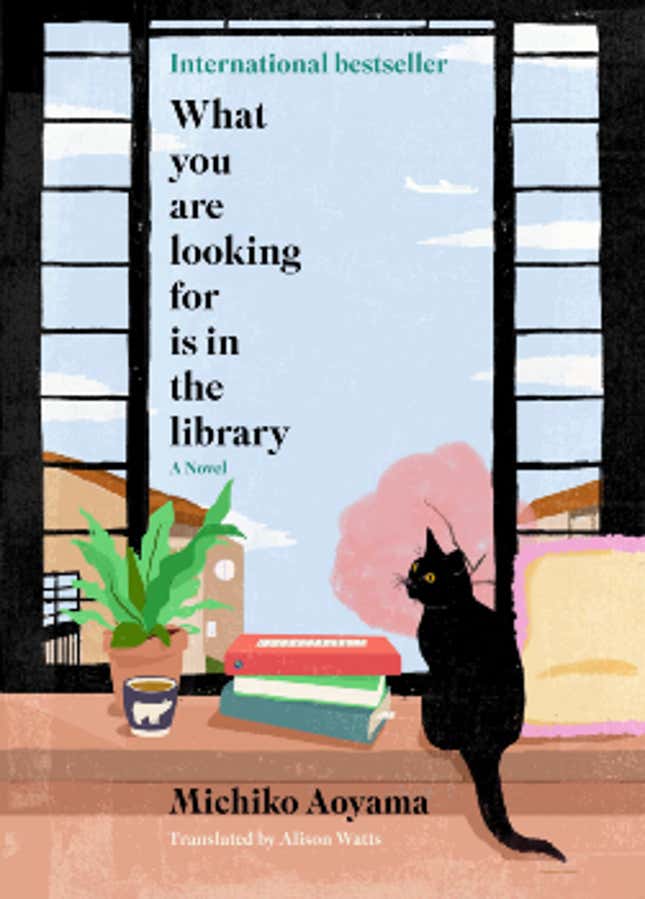 This best-selling Japanese novel follows "Tokyo's most enigmatic librarian," who has the unique ability to recommend books that literally change the lives of their readers. (September 5)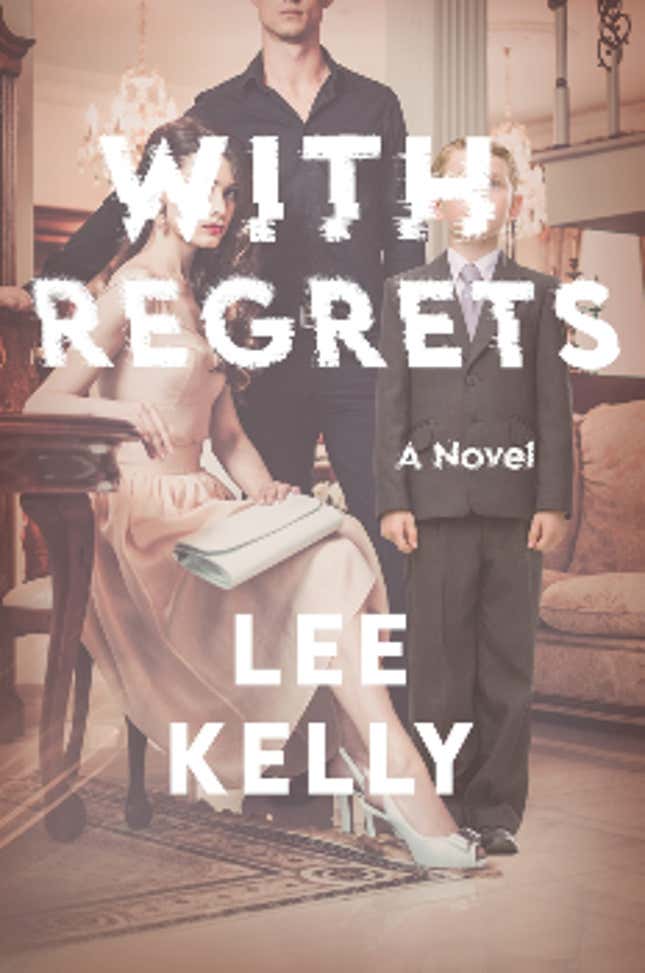 When a swanky dinner party is interrupted by reports of toxic clouds in the atmosphere, a woman desperate to reunite with her children realizes just how dangerous humans can be as the end of the world approaches. (September 5)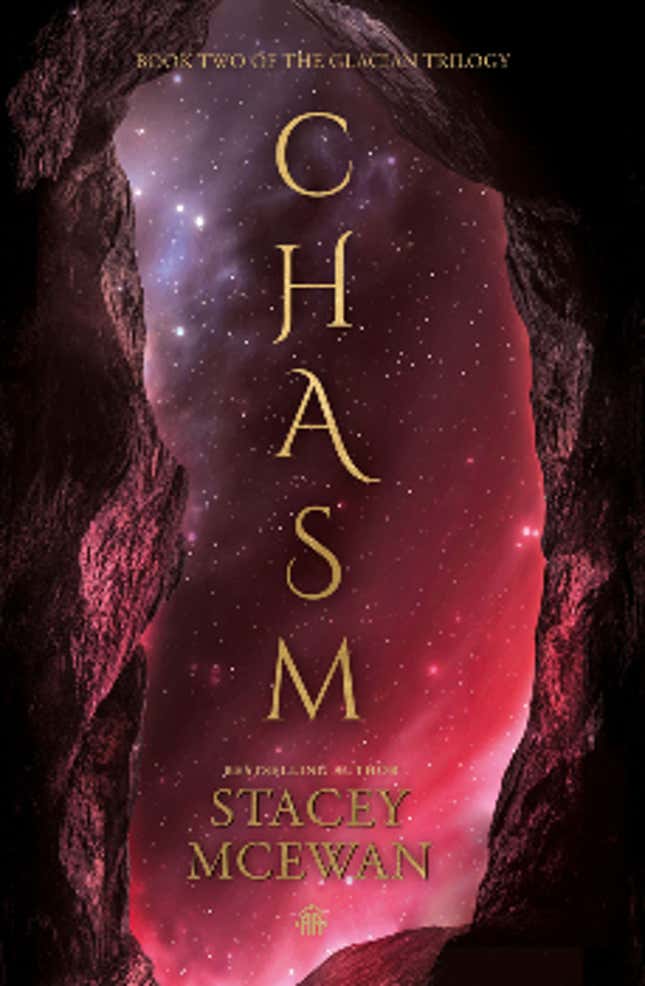 Chasm by Stacey McEwan
The Glacian Trilogy continues as Dawsyn narrowly escapes execution—then must harness her new powers while trying to save and protect the people of the Ledge. (September 12)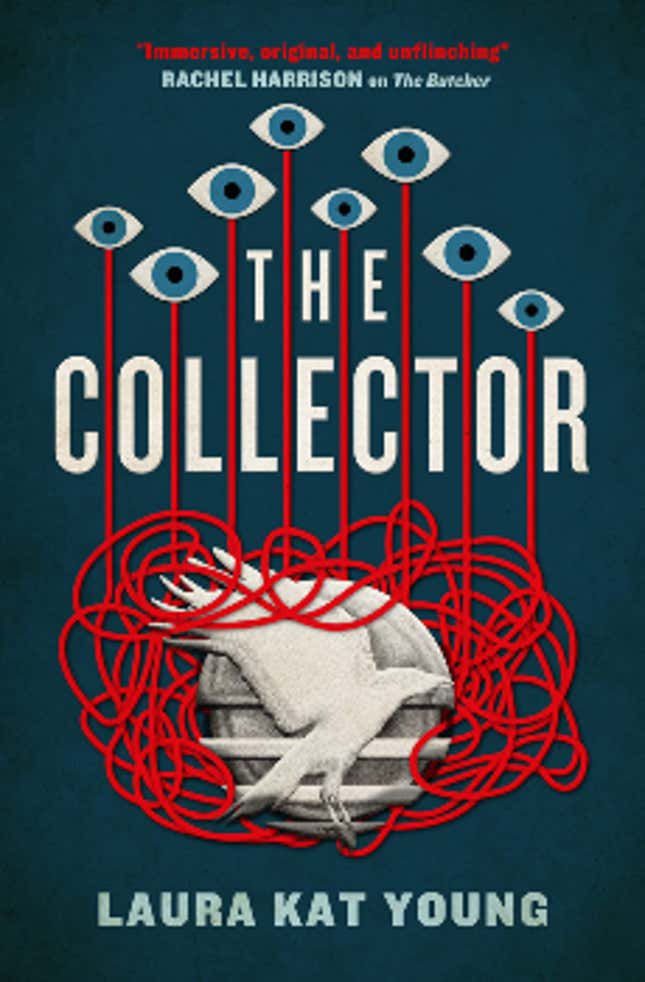 In a dystopian world where depressed people have their memories forcibly erased, a man who records their soon-to-be-lost remembrances is punished for his compassion. (September 12)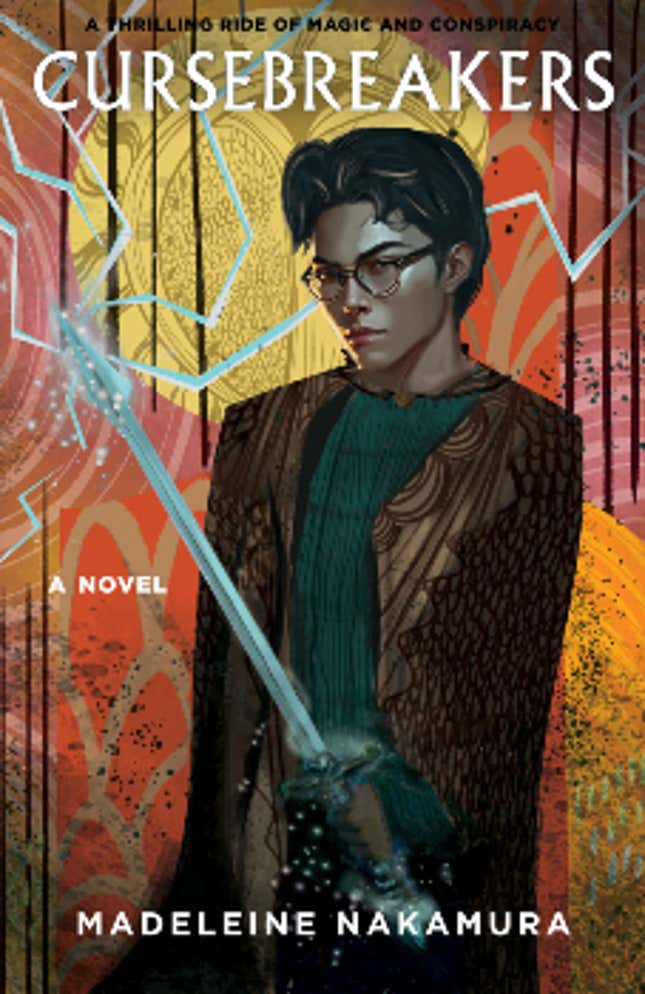 "Adrien Desfourneaux, professor of magic, must survive his own failing mental health and a tenuous partnership with a dangerous ally in order to save the city of Astrum from a spreading curse."(September 12)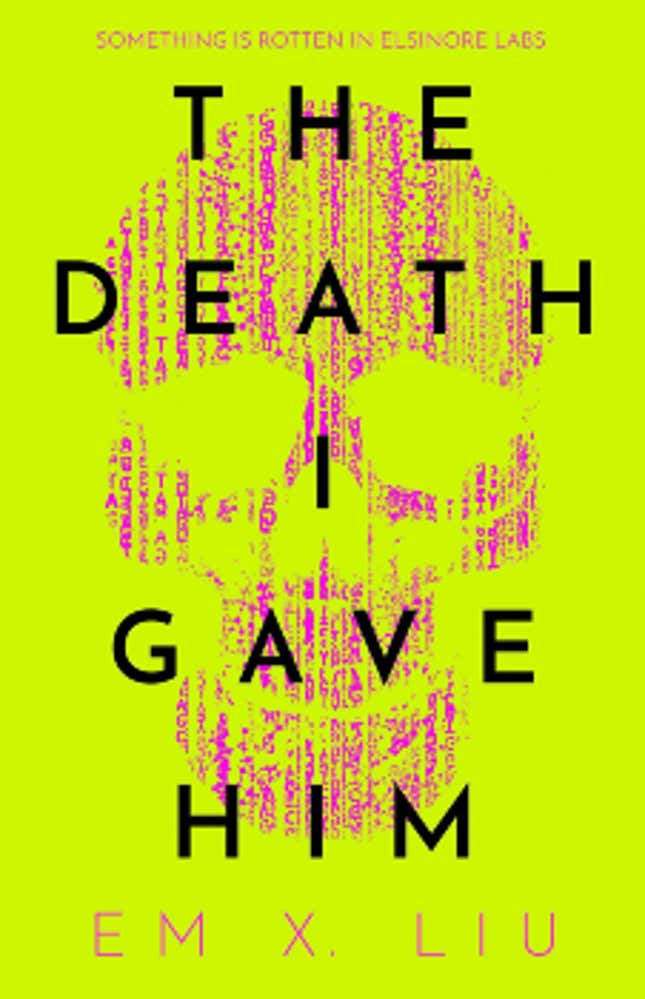 In this queer, sci-fi spin on Hamlet, a scientist sets out to avenge his father after the older man is found dead in their lab—but first, he'll need to figure out who the killer is while trapped in lockdown with all the suspects. (September 12)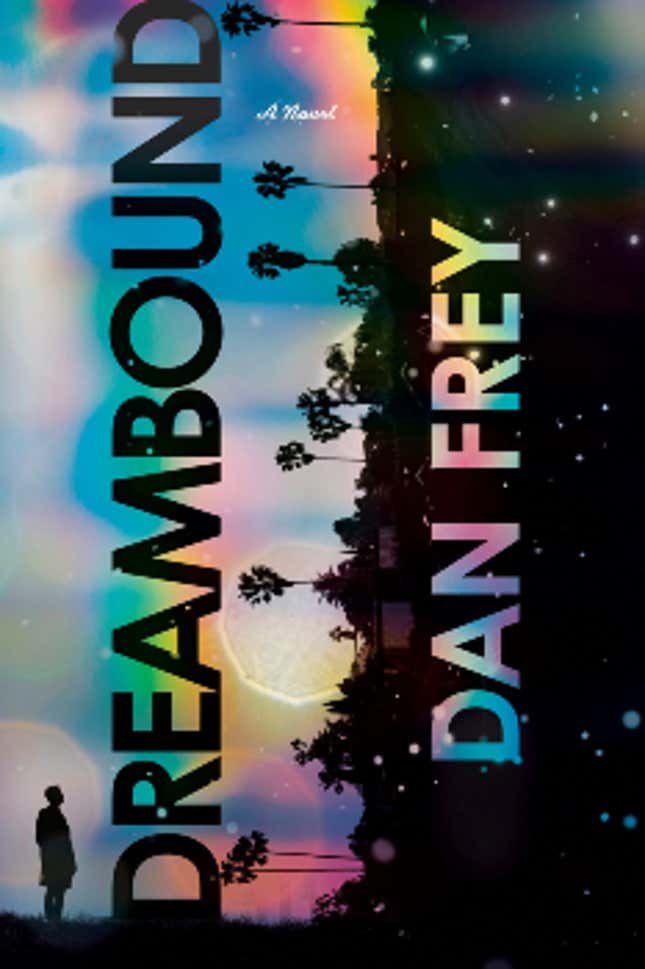 "A father must investigate the magical underbelly of Los Angeles to find his daughter, who has seemingly disappeared into the fantastical universe of her favorite books." (September 12)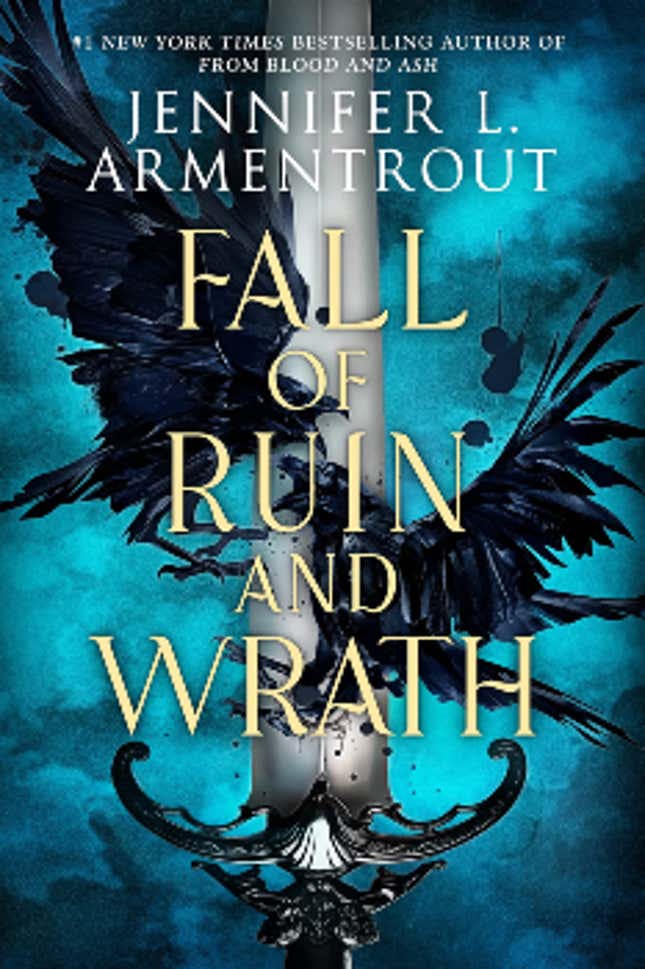 A new fantasy series for adults begins with this tale set in a world with nine cities ruled by cruel gods, where a woman with secret psychic gifts falls for a prince despite intuiting he'll eventually bring about her doom. (September 12)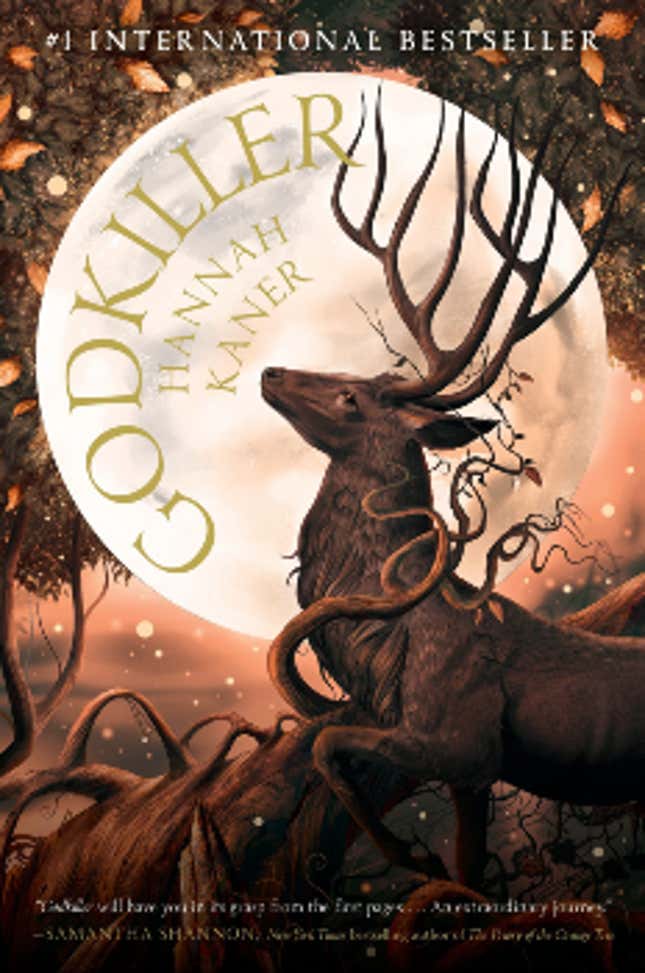 A new fantasy trilogy begins with this international best-seller making its U.S. publishing debut. It's about a woman who makes a living hunting forbidden gods, until she discovers a deity joined to the soul of a mortal girl—and heads out on a secret mission to solve her problem. (September 12)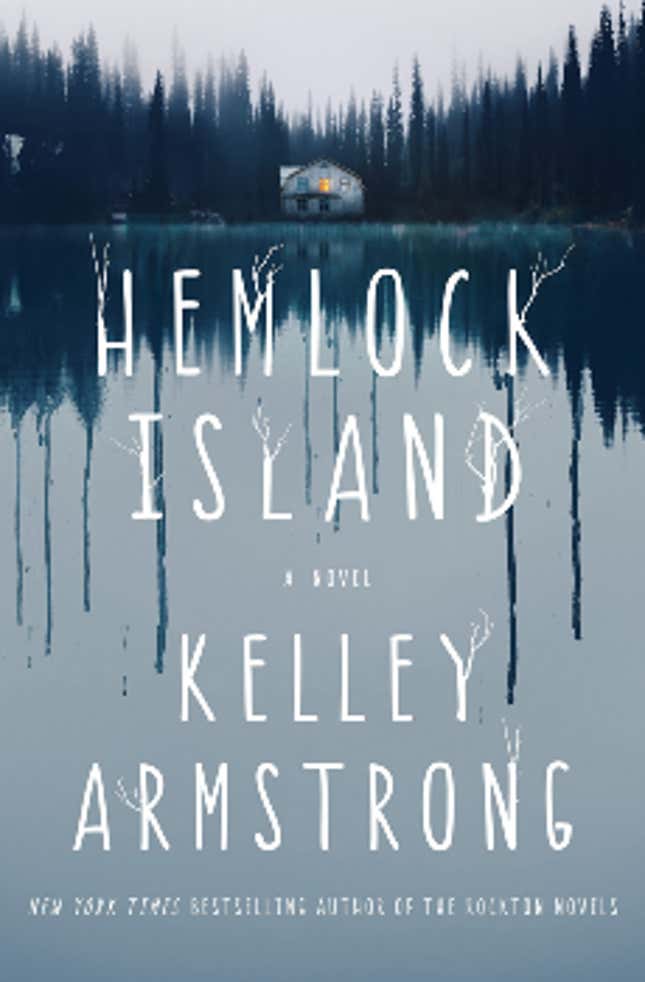 In this standalone horror tale, a woman sets out to investigate the apparently witchy going-on at the isolated vacation home she rents to strangers. (September 12)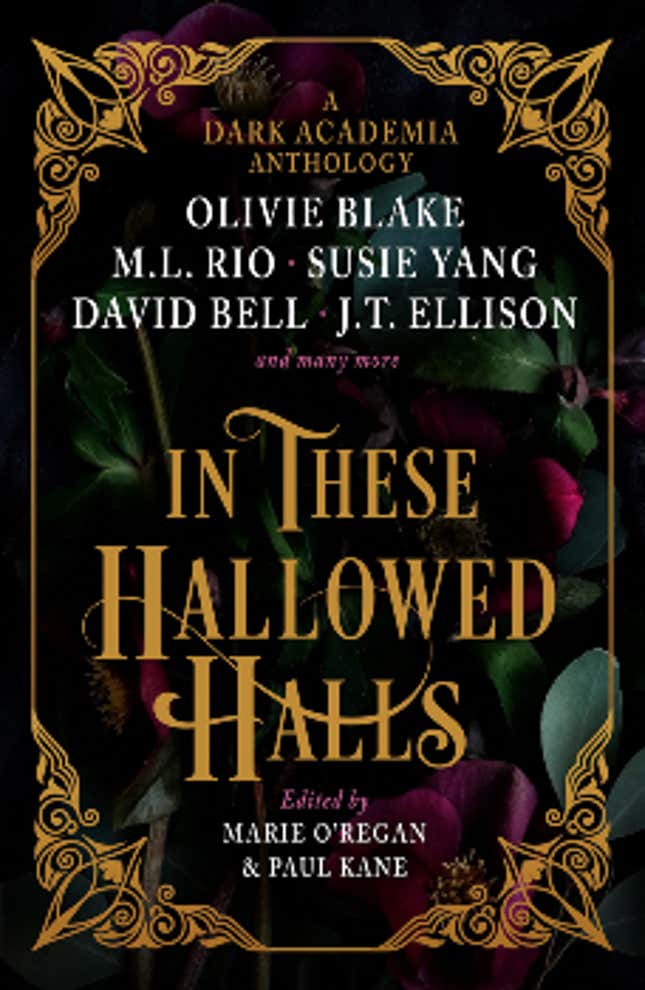 This 12-story collection includes stories in which "retribution visits a lothario lecturer; the sinister truth is revealed about a missing professor; a forsaken lover uses a séance for revenge; an obsession blooms about a possible illicit affair;" and more. (September 12)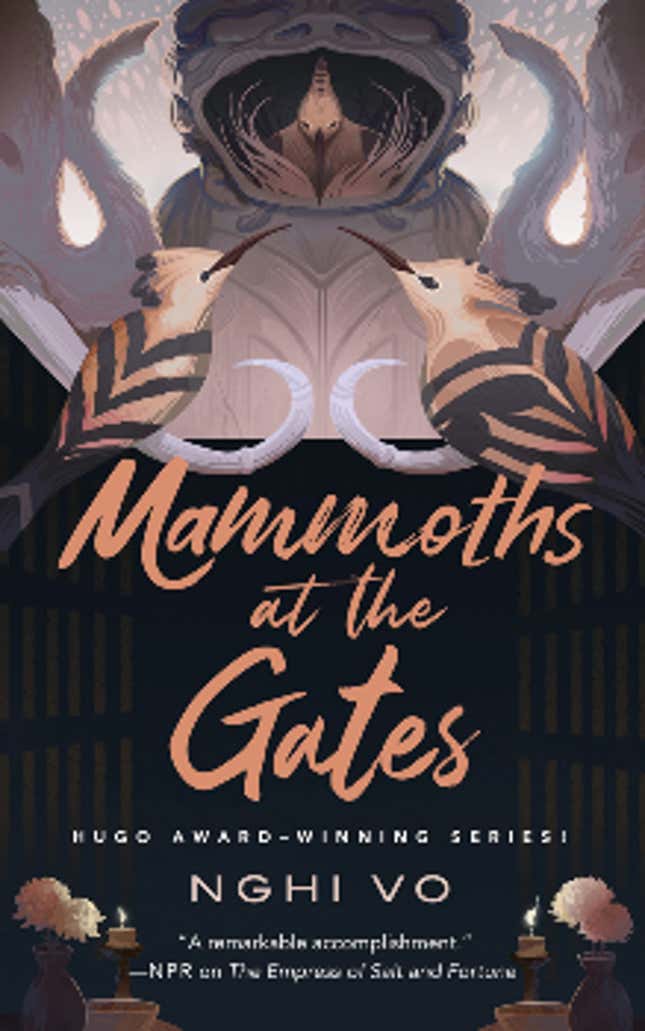 The Singing Hills Cycle novella series continues. In this entry, wandering Cleric Chih returns to the Singing Hills Abbey, and finds their mentor has passed away in their absence—a situation that soon brings outside chaos to the peaceful retreat. (September 12)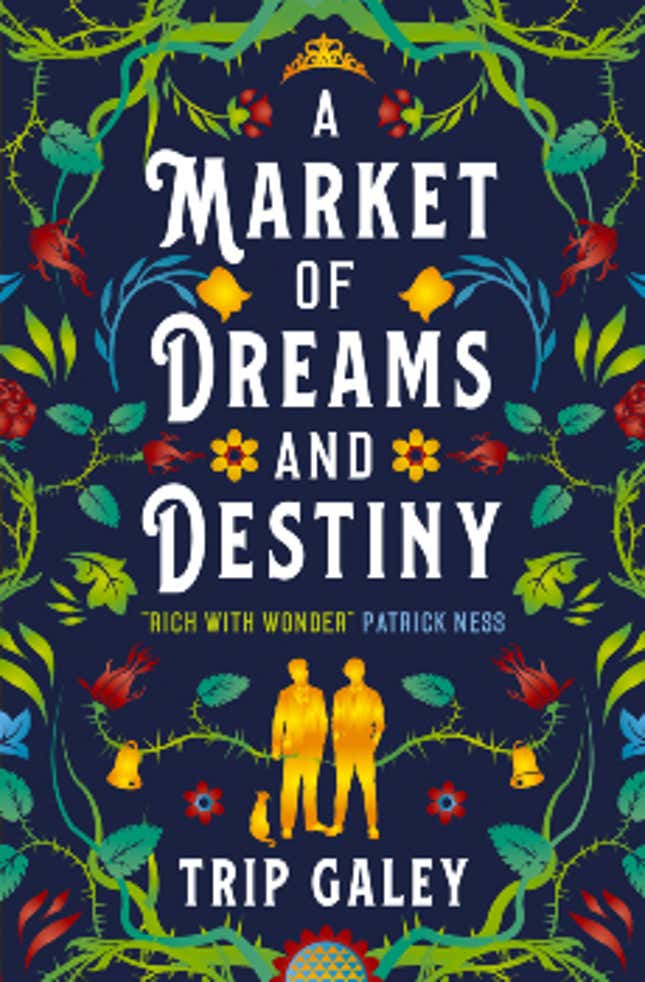 "Enter the bazaar of the bizarre—where fate and fortunes are for sale just beneath Covent Garden—in this high-stakes historical fantasy debut set in 19th-century London." (September 12)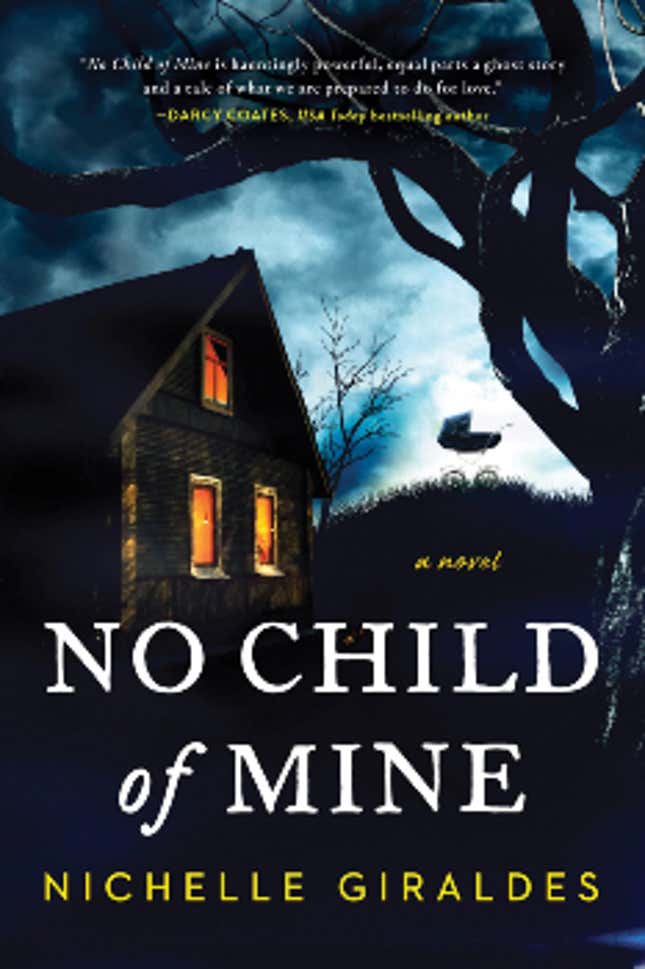 When a woman who never imagined herself as a mother unexpectedly becomes pregnant, darkness in the form of a family curse begins to creep in—threatening not just her, but also her husband. (September 12)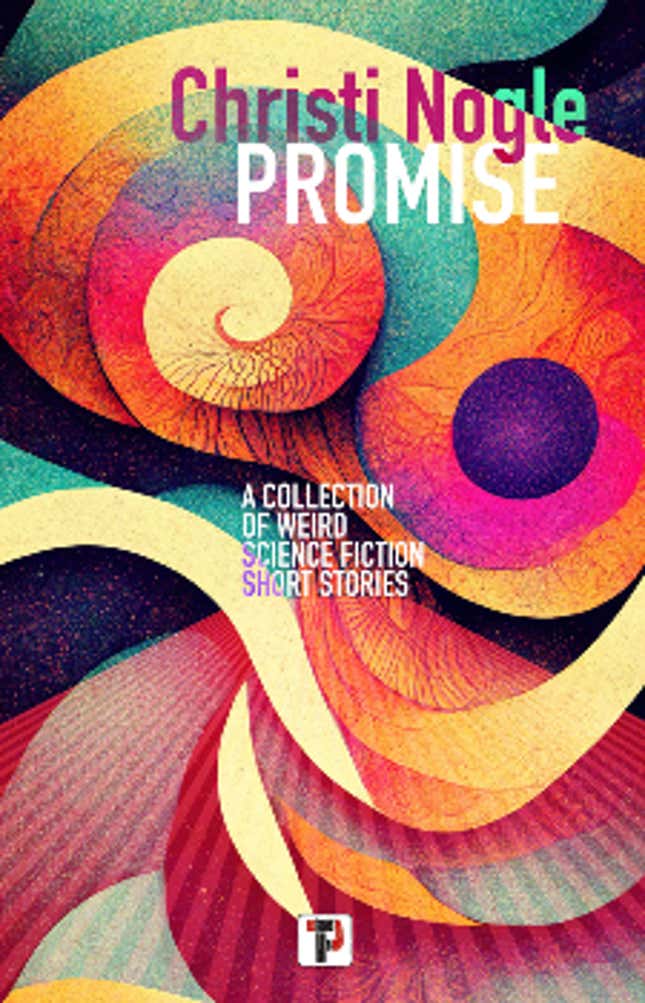 Promise by Christi Nogle
This collection gathers the author's "best futuristic stories, ranging from plausible tech-based science fiction to science fantasy stories about aliens in our midst: chameleonic foils hover in the skies, you can order a headset to speak and dream with your dog, and your devices sometimes connect not just to the web but to the underworld." (September 12)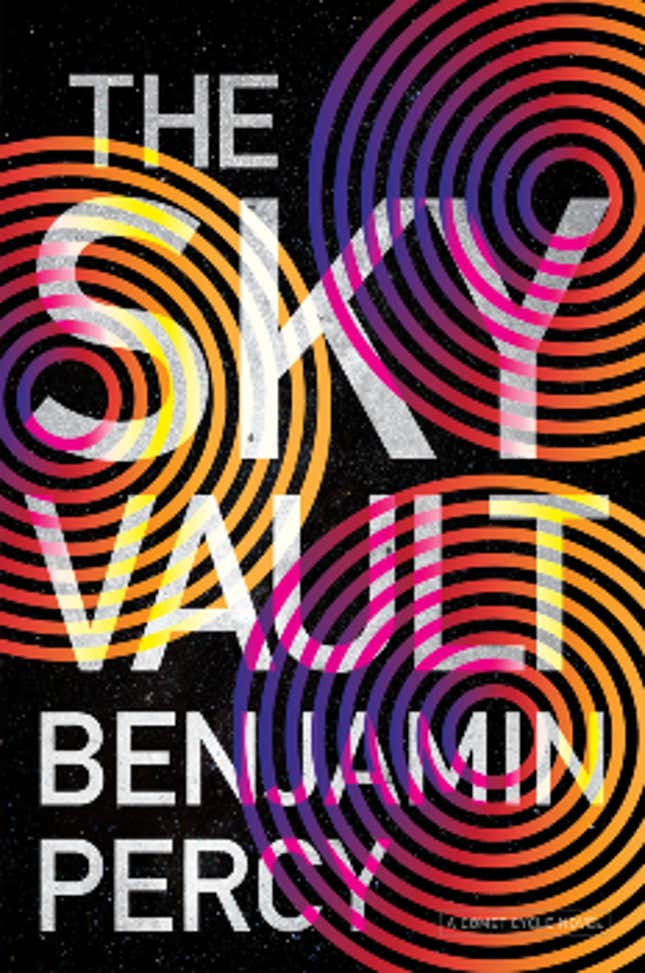 The Comet Cycle continues as a mysterious interstellar dust cloud makes an airplane briefly vanish and reappear, forever changing the lives of those onboard and the people in Fairbanks, Alaska on the ground below. (September 12)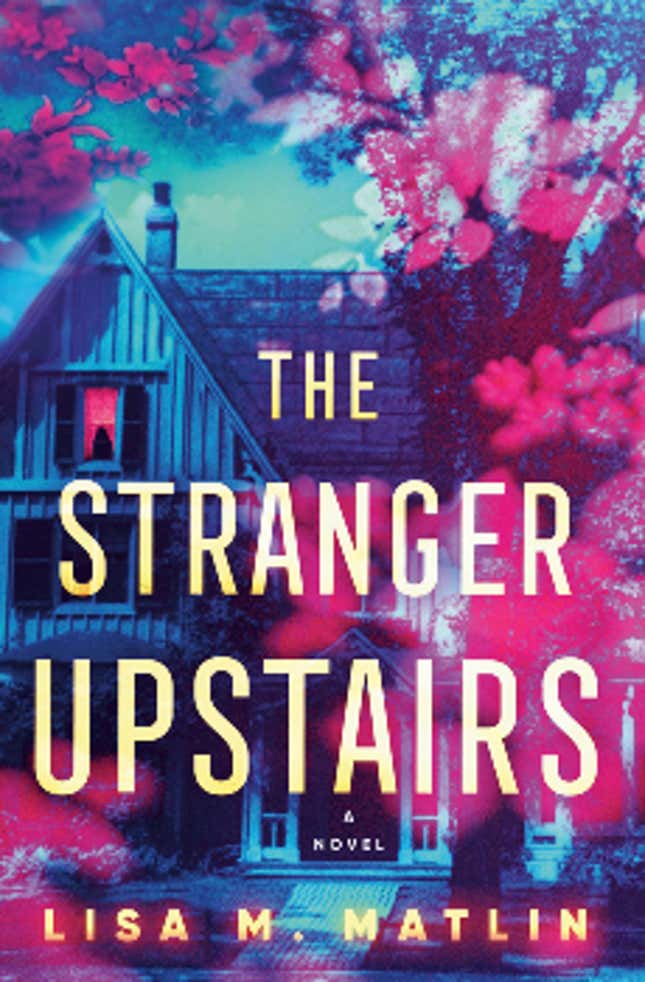 After getting a great deal on a house with a blood-stained past, a woman plans to blog about its renovations—but soon realizes there's an alarmingly supernatural element involved in the project. (September 12)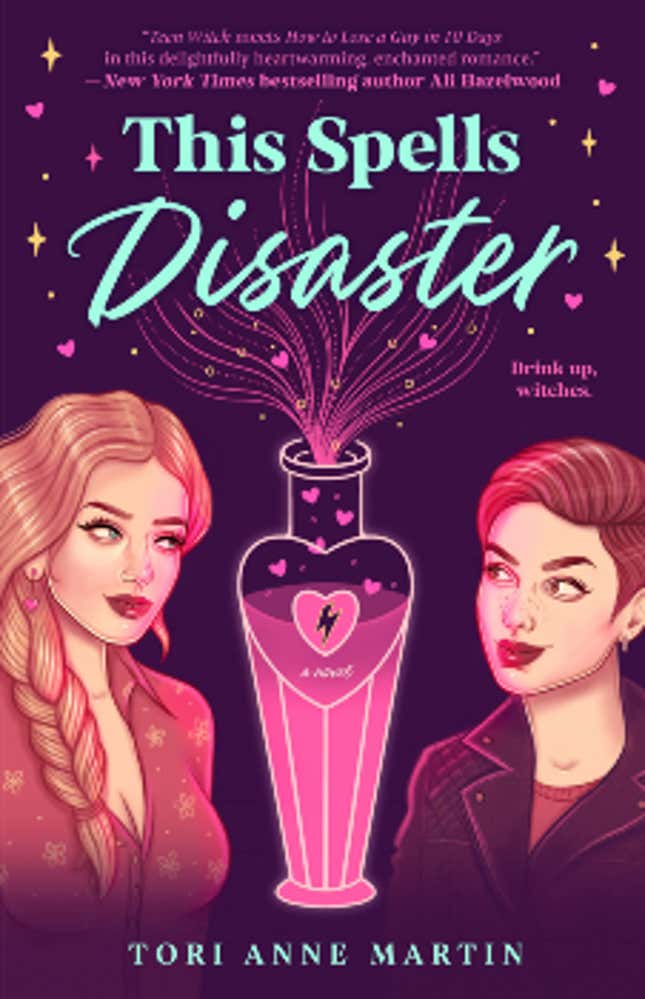 "Fake dating gets a magical twist in this enchanting queer romantic comedy where a witch worries that the real feelings brewing between her and her crush were sparked by an accidental love potion, and the only way out of the disastrous spell is a healthy dose of the truth." (September 12)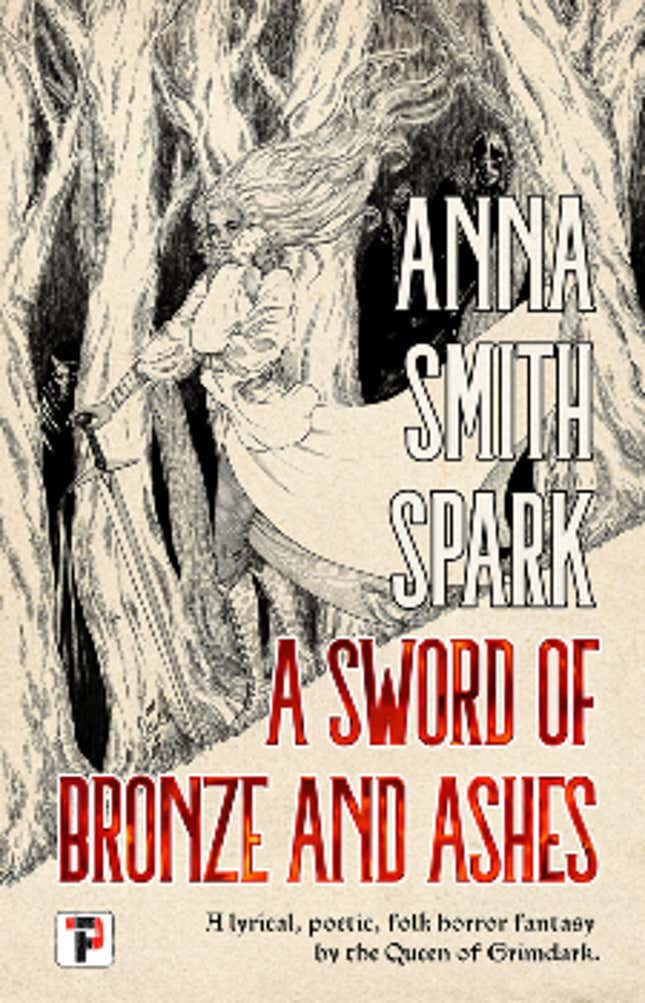 In this tale that "combines the fierce beauty of Celtic myth with grimdark battle violence," a mother must face her shadowy past when war and ancient magic threaten her children. (September 12)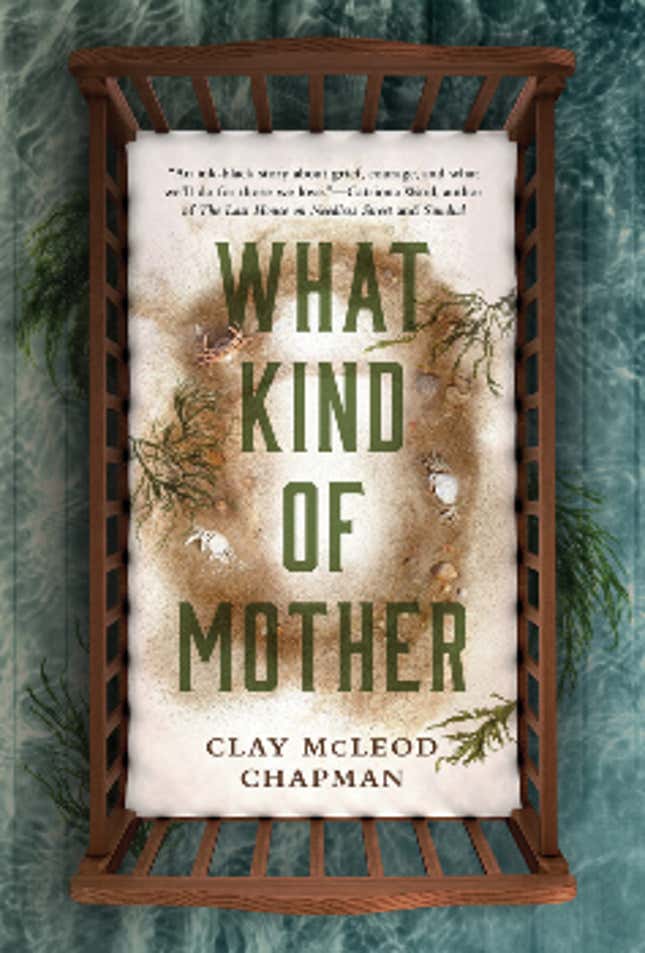 With her teen daughter in tow, a woman reluctantly returns to her hometown, where her gig as a palm reader soon entangles her in a supernatural mystery involving an old flame and his missing child. (September 12)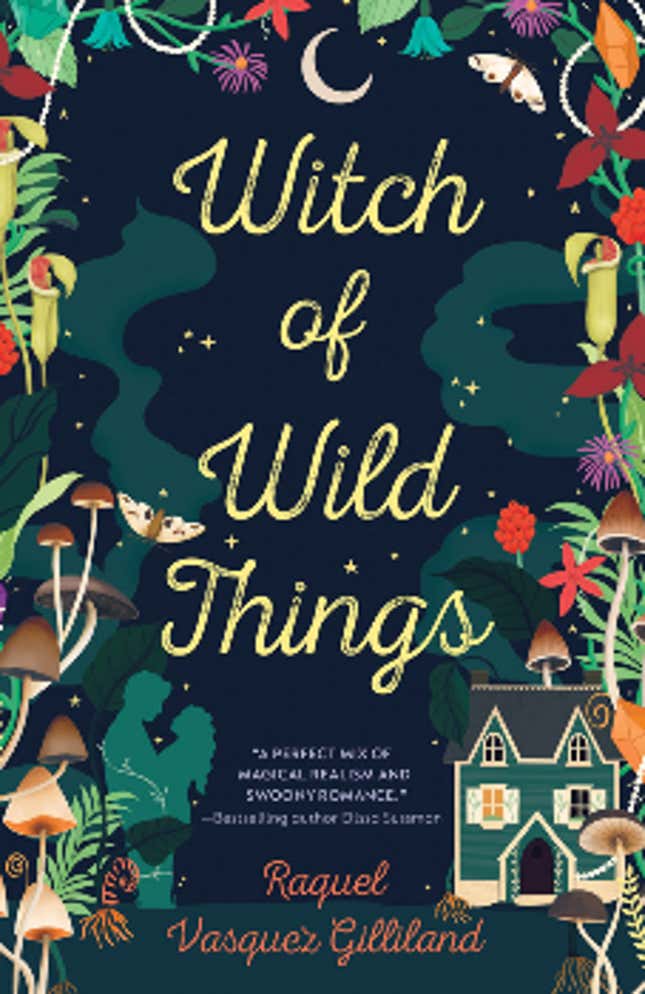 A woman who's able to communicate with plants—and is also visited from time to time by her ghostly sister—returns to her hometown, where unexpected romance sparks. (September 12)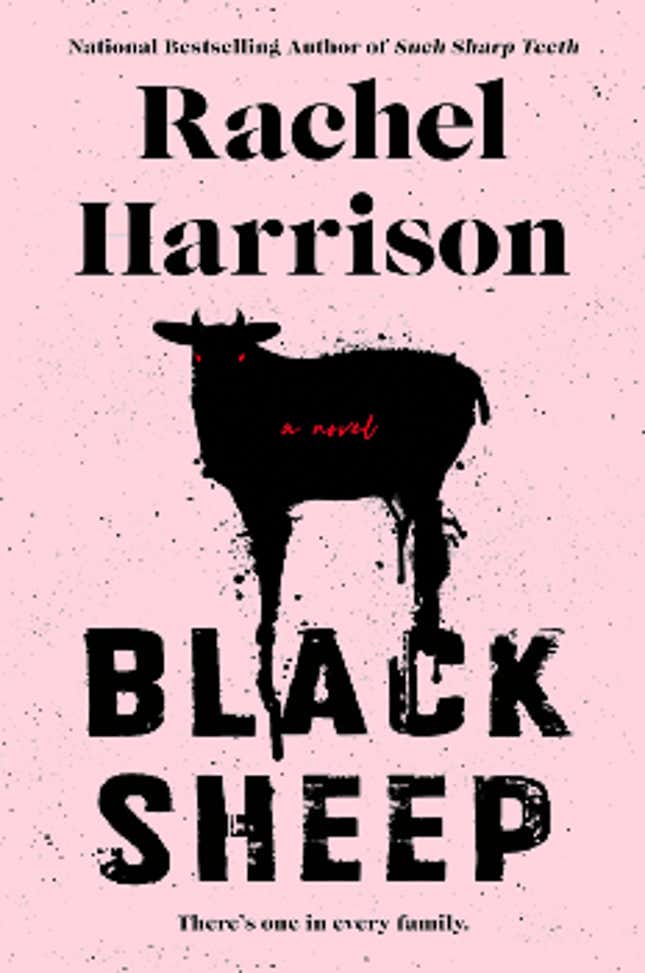 A young woman is forced to face her family's dark secrets when she's summoned back into the fold for her beloved cousin's wedding. (September 19)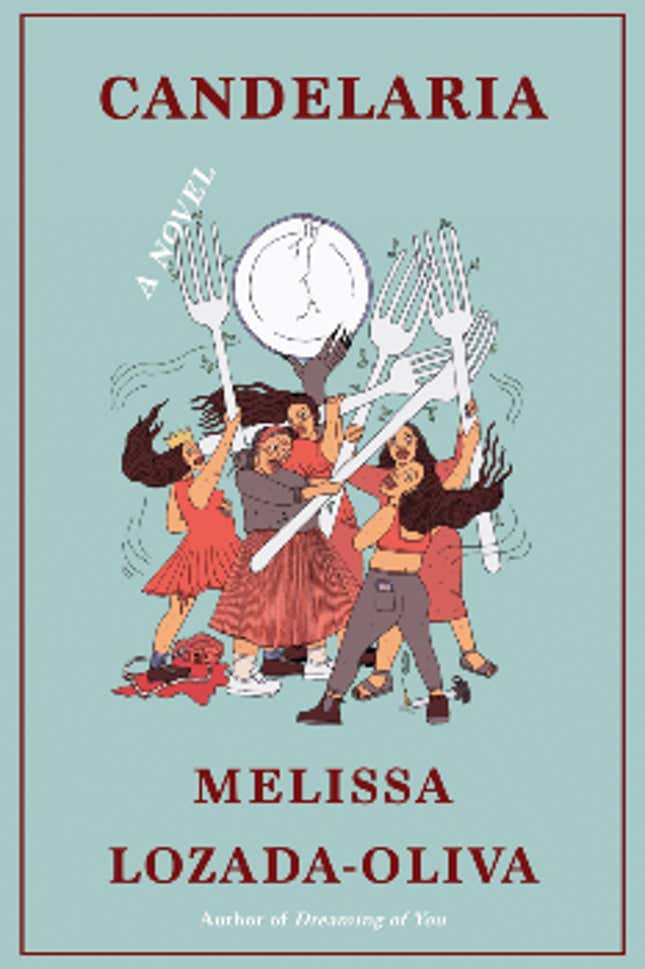 Candelaria by Melissa Lozada-Oliva
After an earthquake decimates Boston, a grandmother must fight strange creatures while rounding up her far-flung granddaughters—and standing ready to save the world. (September 19)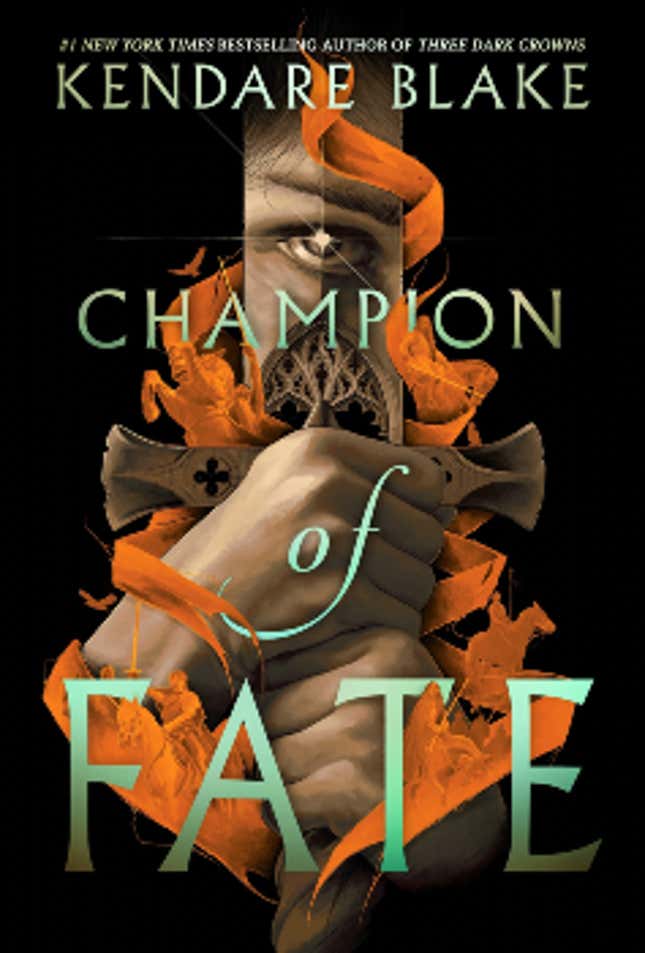 A new duology starts in this YA tale about a young woman training to become a mythical warrior—but she'll need to guide an unpredictable hero to victory before her future in the order is secured. (September 19)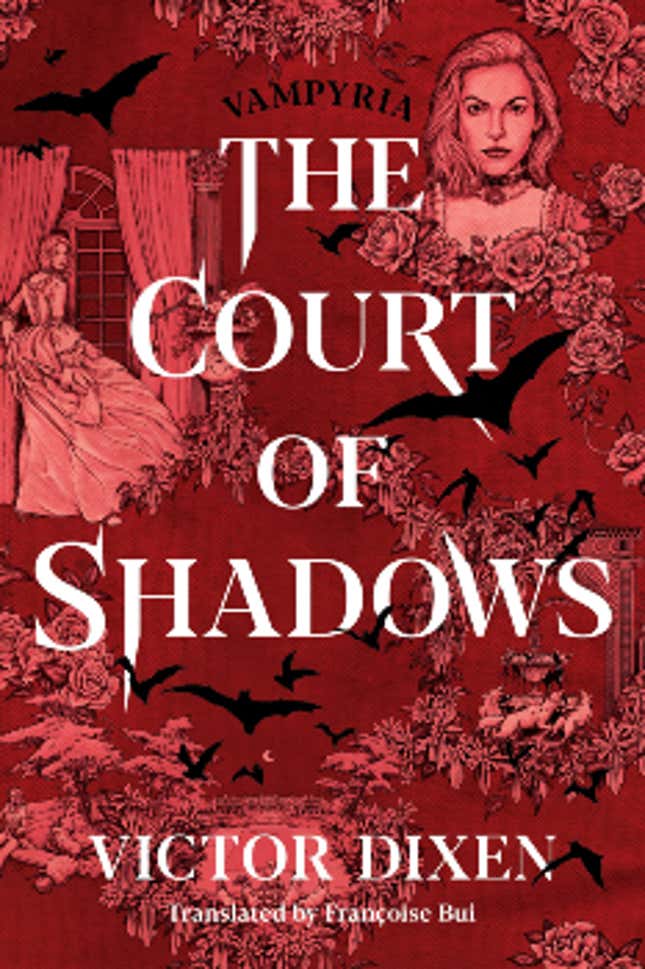 "A fiery heroine seeks vengeance against a royal court of deadly vampires in this epic alternate history set in lavish Versailles." (September 19)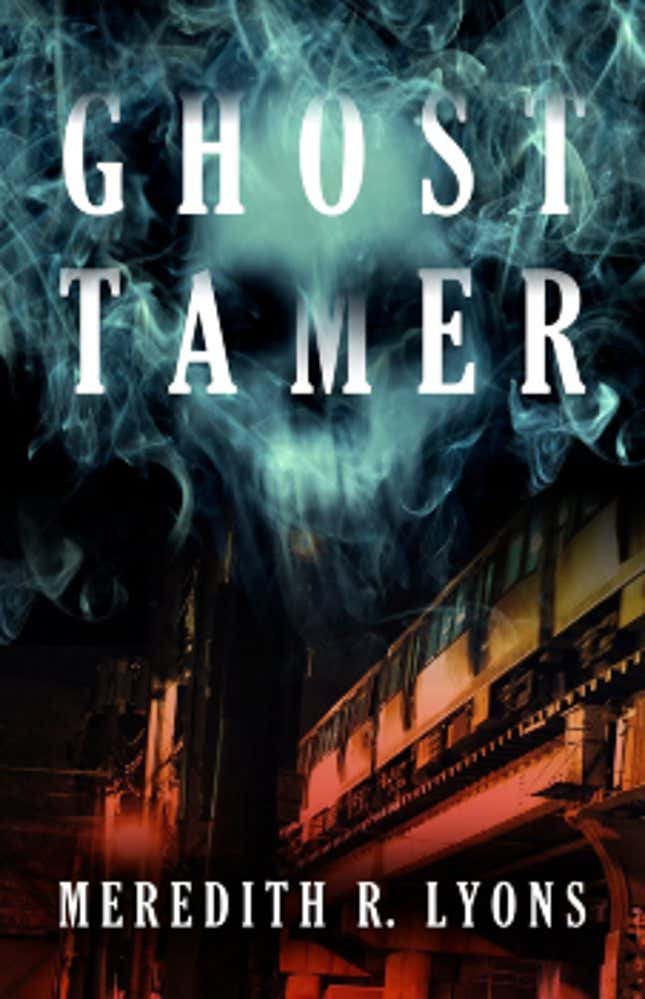 After surviving a train wreck, a woman realizes she has a ghost attached to her—as well as an evil spirit intent on doing her harm. She'll have to team up with "her" ghost and a psychic (and avoid a persistent ghost hunter) to figure out how to survive. (September 19)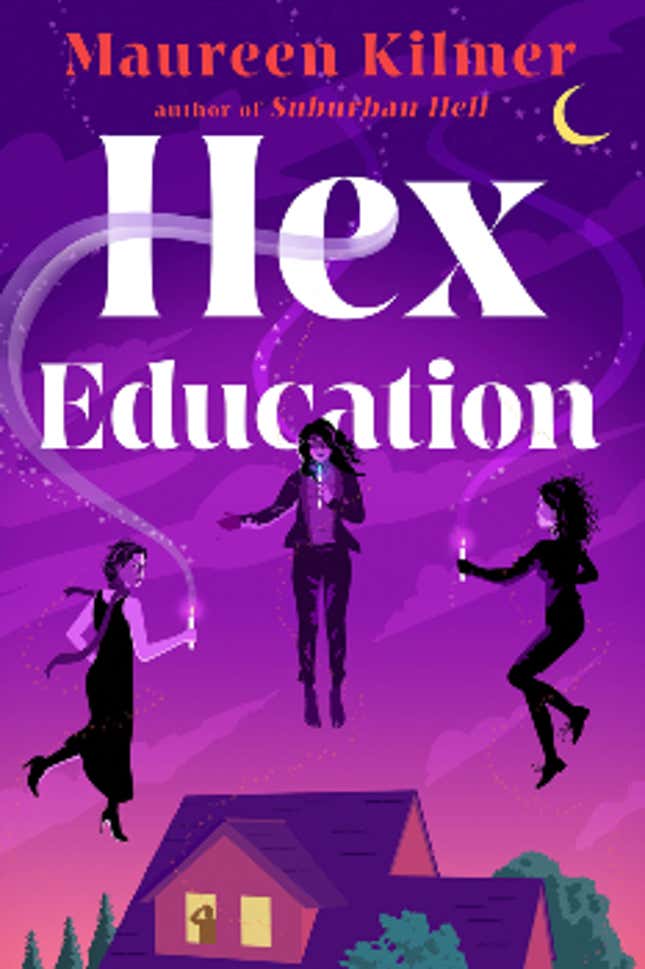 "A guilt-ridden former coven is forced to tap into the magic of their past... if they want to stop their lives from going up in flames again." (September 19)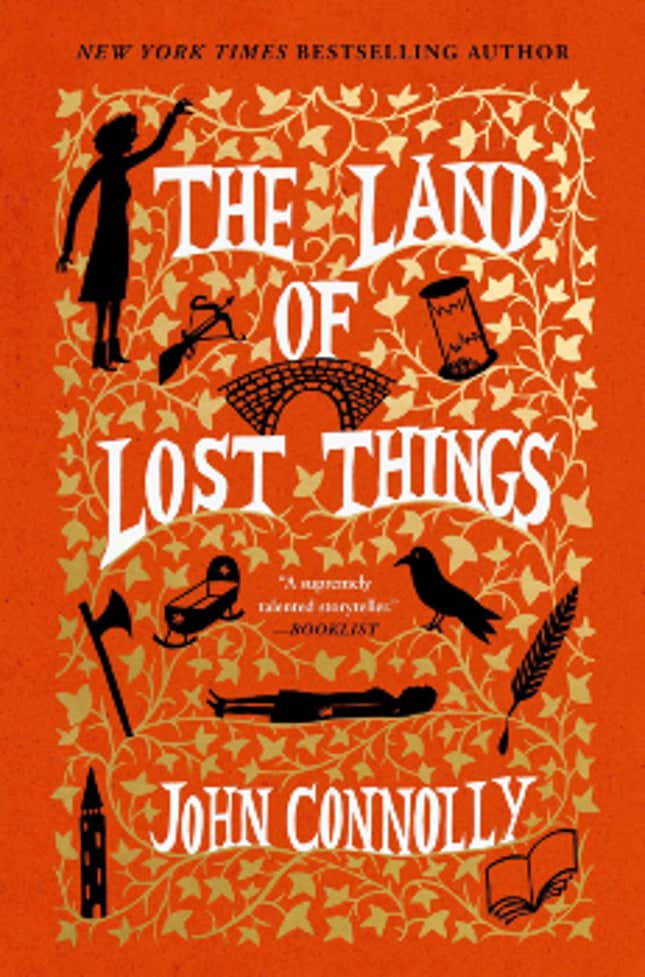 Set in the same world as the author's The Book of Lost Things, this story follows a mother who's drawn to a mysterious, magical old house adjacent to the hospital where she keeps vigil over her comatose young daughter. (September 19)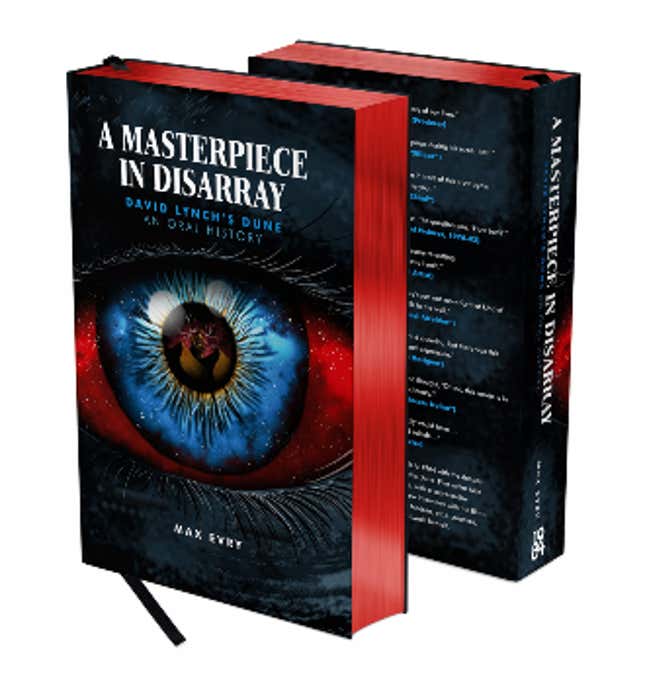 This behind-the-scenes look at David Lynch's Dune adaptation gathers new interviews with its stars (including Kyle MacLachlan, Sean Young, and Virginia Madsen), as well as others involved in its creation, including Lynch. Read an excerpt here. (September 19)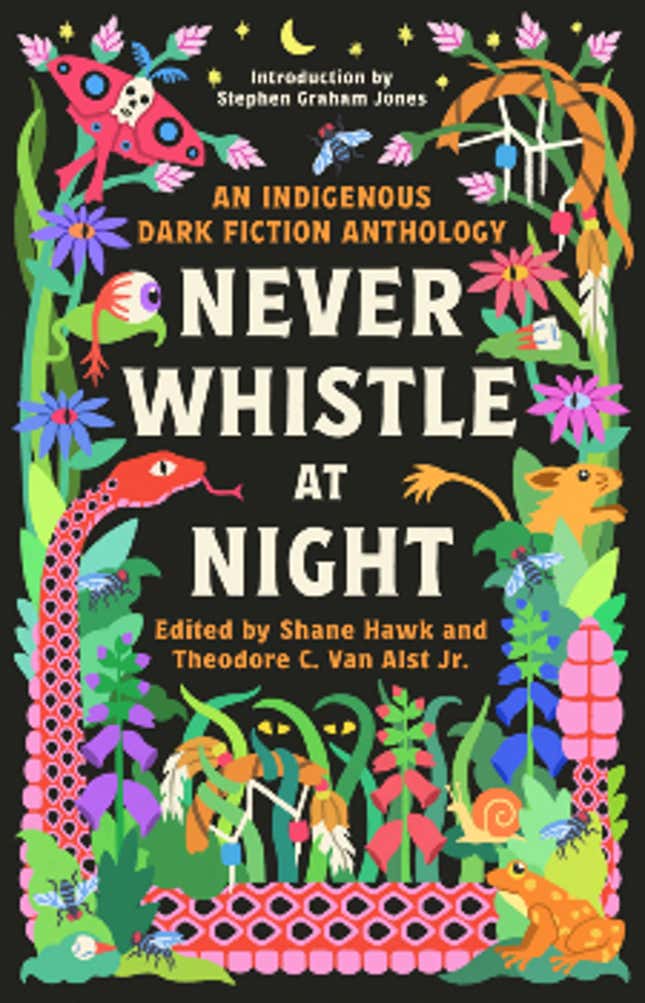 "These wholly original and shiver-inducing tales introduce readers to ghosts, curses, hauntings, monstrous creatures, complex family legacies, desperate deeds, and chilling acts of revenge." (September 19)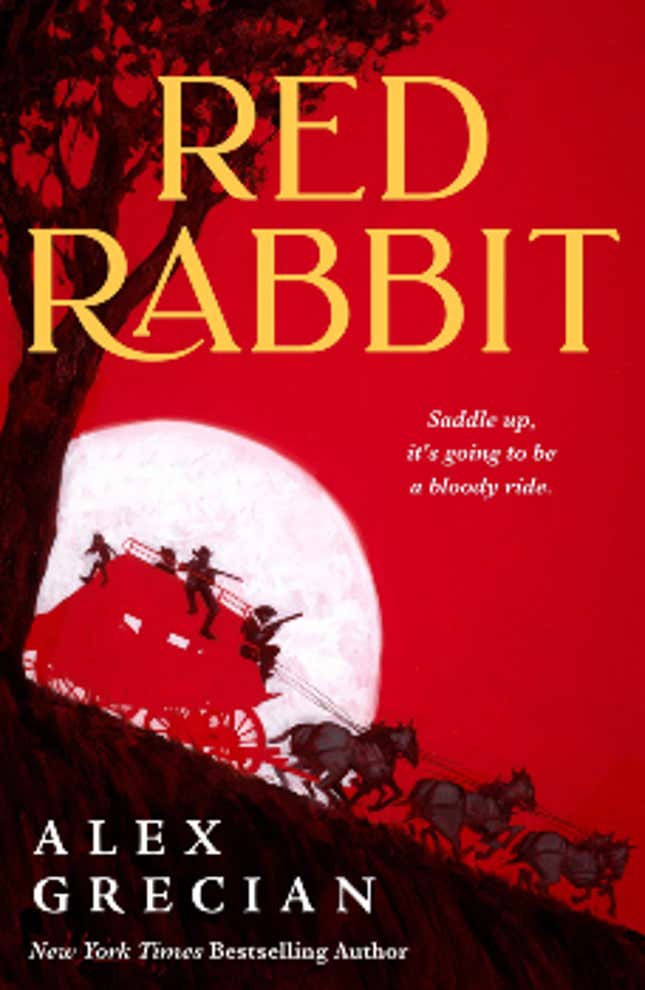 In this supernatural horror tale, "a ragtag posse must hunt down a witch through a wild west beset by demons and ghosts—where death is always just around the bend." (September 19)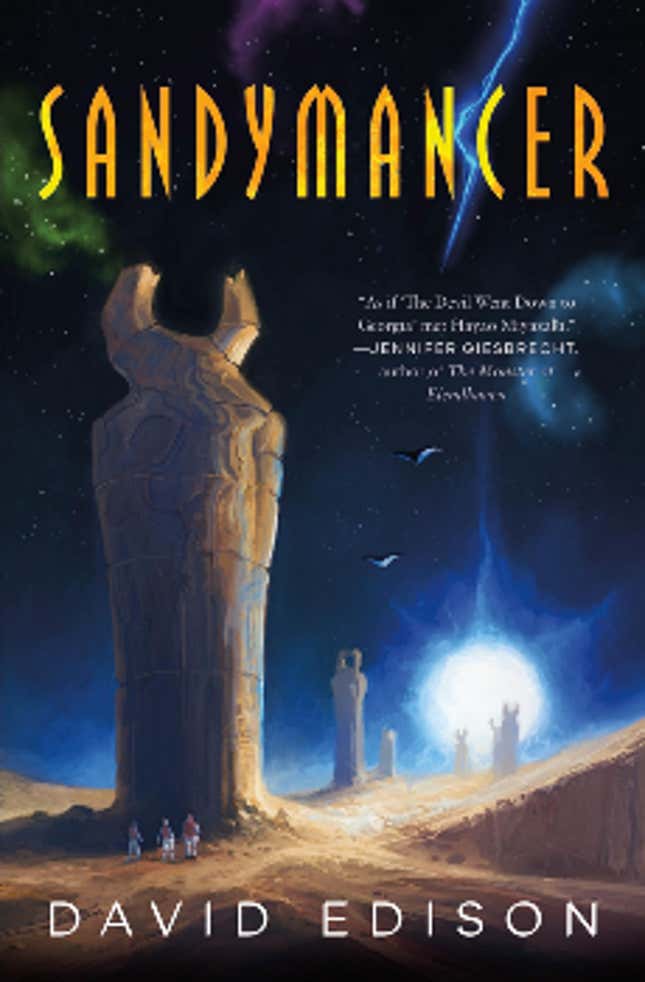 "A wild girl with sand magic in her bones and a mad god who is trying to fix the world he broke come together in Sandymancer, a genre-warping mashup of weird fantasy and hard science fiction." (September 19)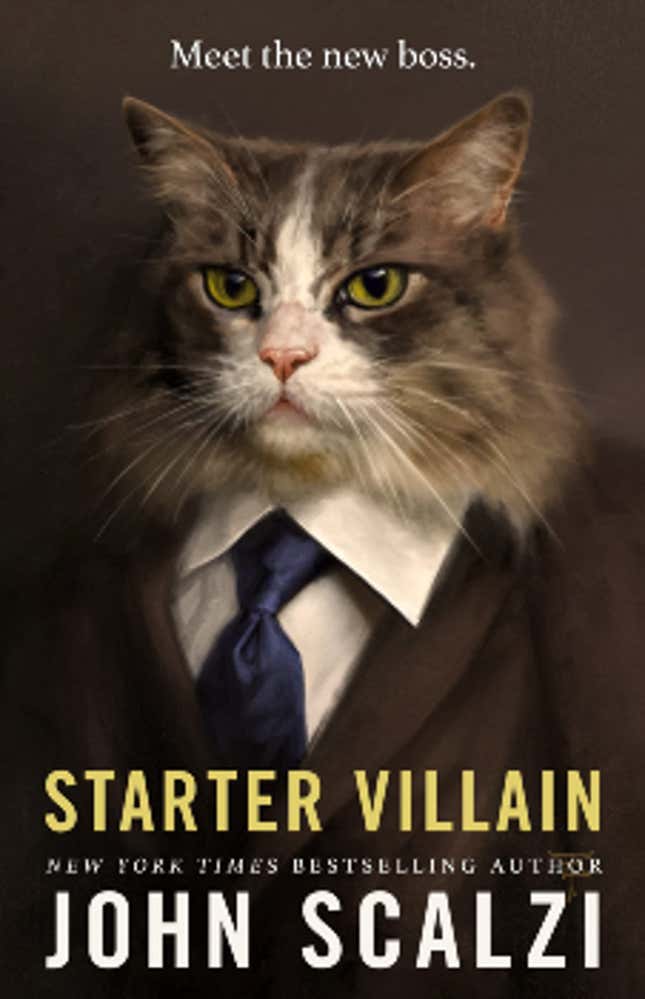 A man's dead-end life takes a sudden turn when he inherits his uncle's supervillain business—complete with volcano lair, talking cats, a dedicated henchperson, and enemies galore. (September 19)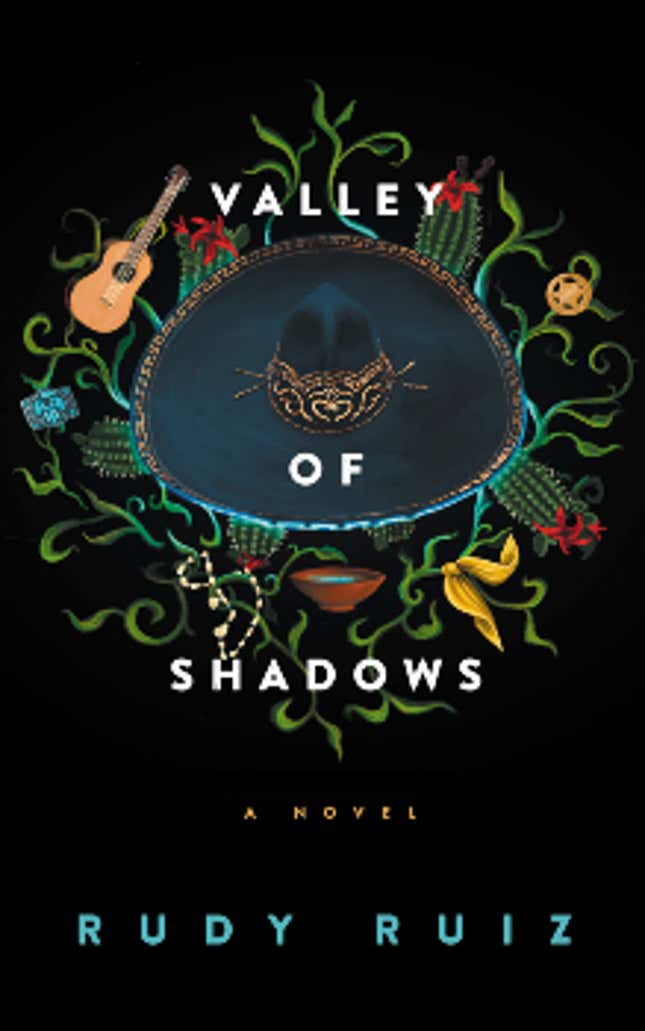 "A visionary neo-Western blend of magical realism, mystery, and horror, Valley of Shadows sheds light on the dark past of injustice, isolation, and suffering along the U.S.-Mexico border." (September 19)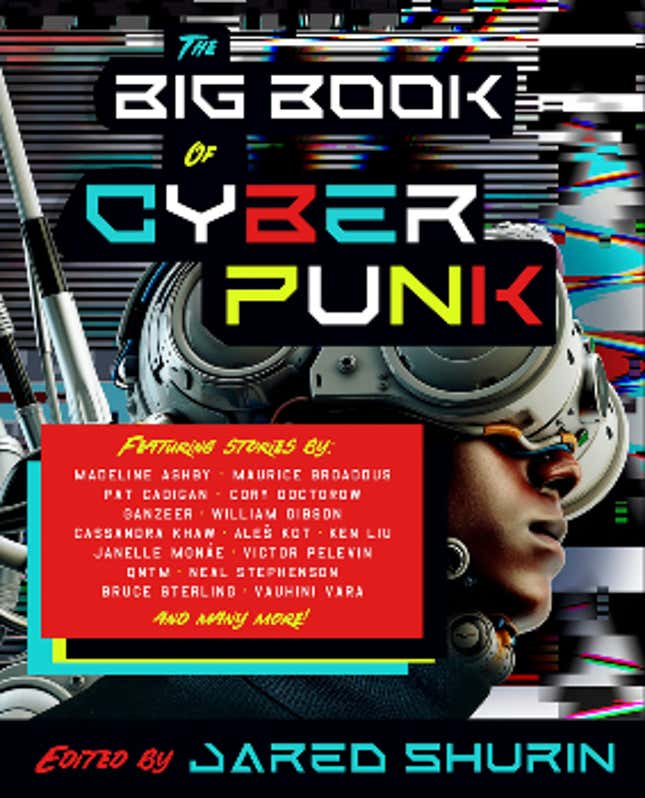 "A genre-defining—and redefining—collection of the boldest, most rebellious, and most prescient speculative fiction, featuring stories from all over the globe." (September 26)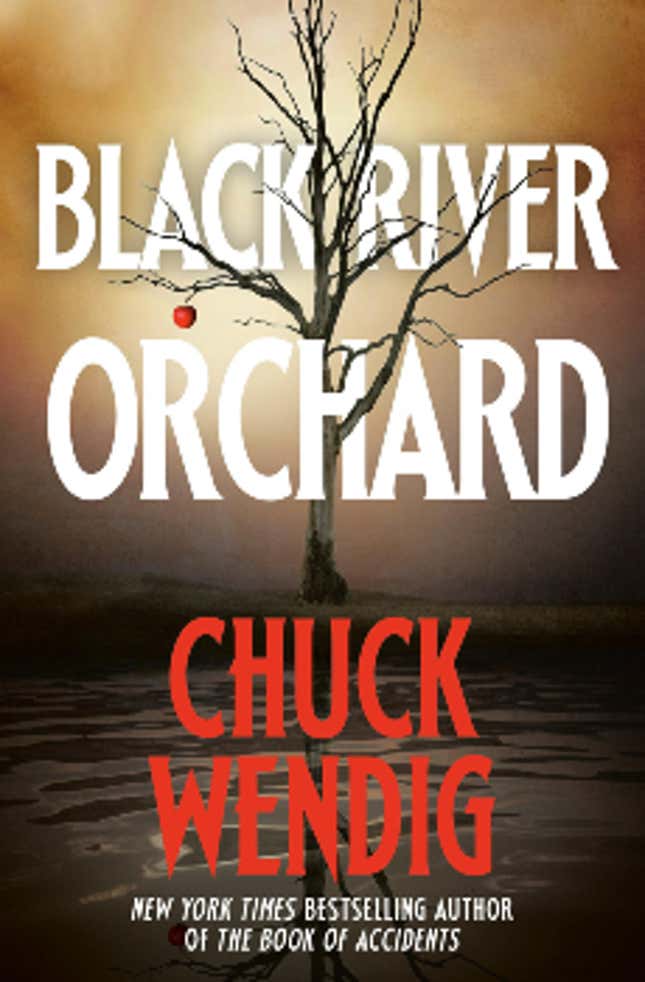 Horror invades a small town when the local orchard begins producing magic apples. (September 26)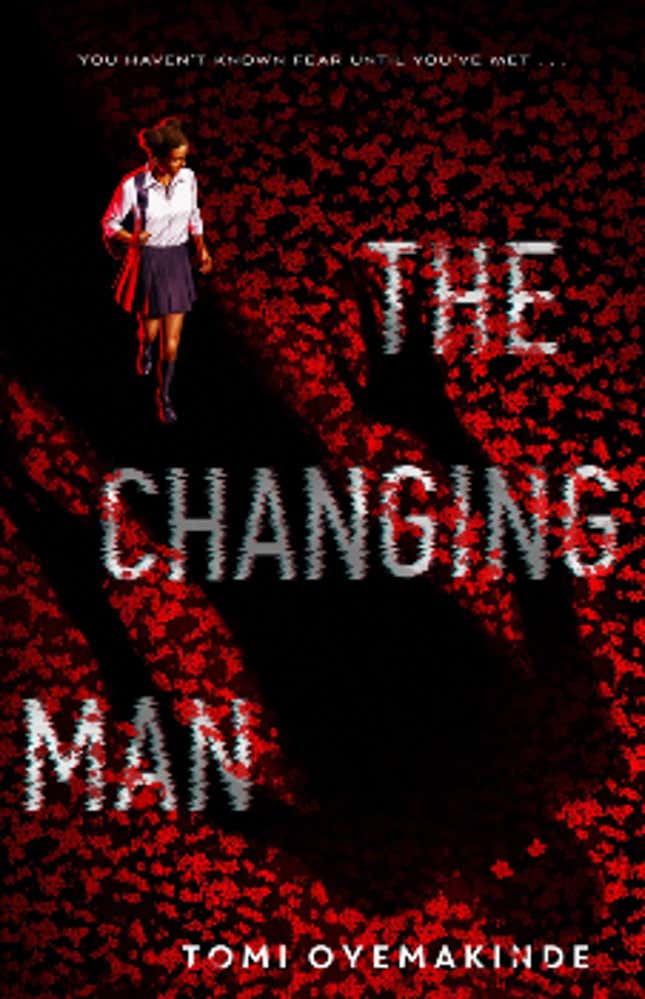 A teen begins to believe there's truth in a legend that haunts the halls of her new boarding school—especially when students start acting strange and others go missing. (September 26)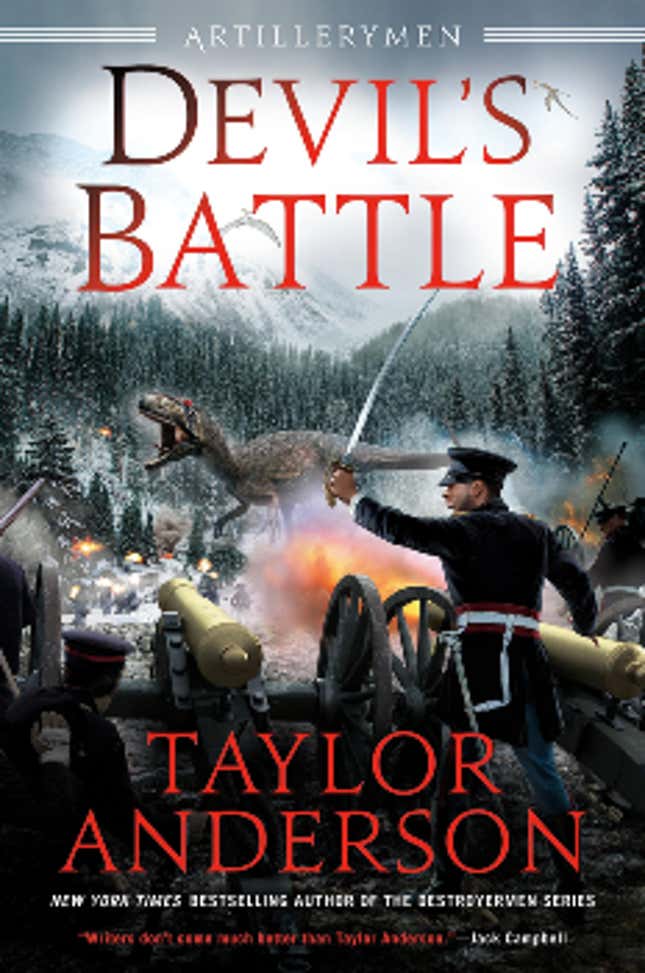 The Artillerymen series continues as Colonel Cayce and his soldiers—stranded on an alternate Earth that's far more hostile than the one they know—must fight an army of terrifying power. (September 26)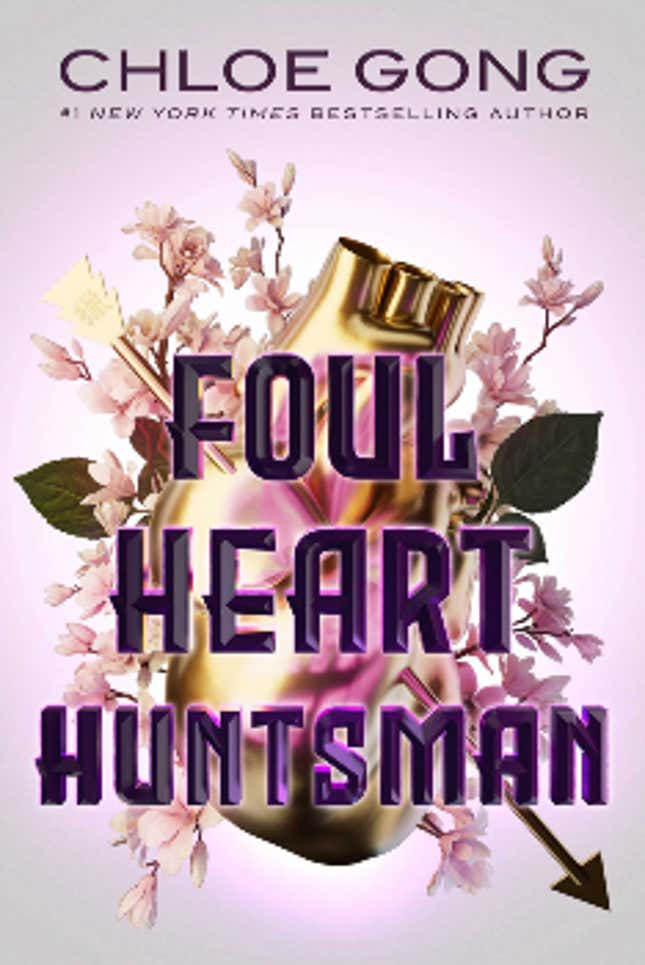 The Foul Lady Fortune duology continues, following "an immortal assassin in 1930s Shanghai as she races to save her country and her love." Read an excerpt here. (September 26)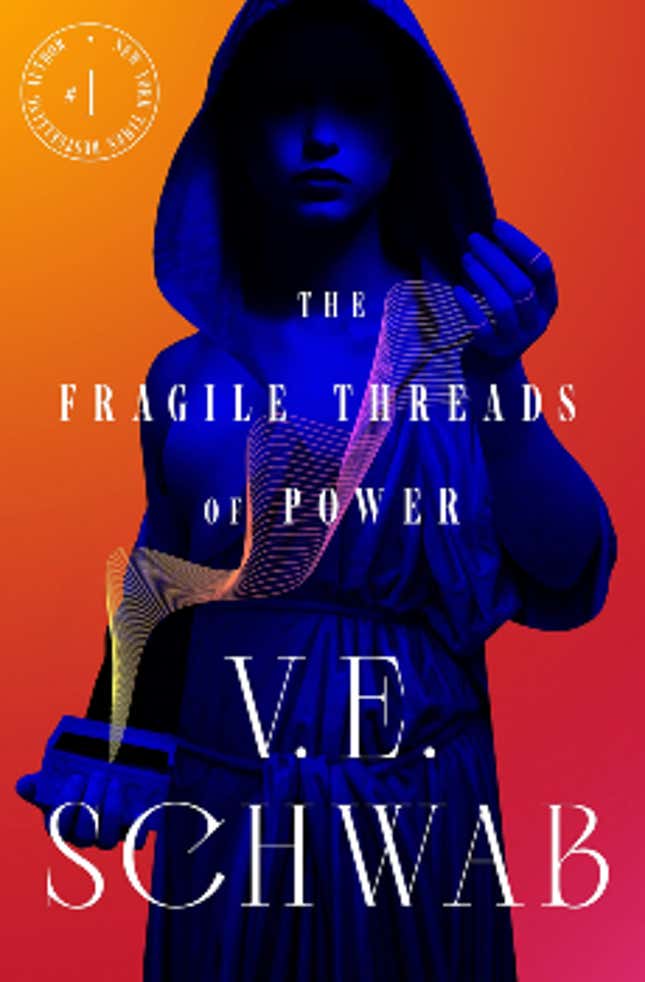 There are only three magicians left who can open the doors between the four worlds hidden within London—until a determined new queen emerges to upset the balance, and the fate of the worlds comes to rest on a magically gifted young girl. (September 26)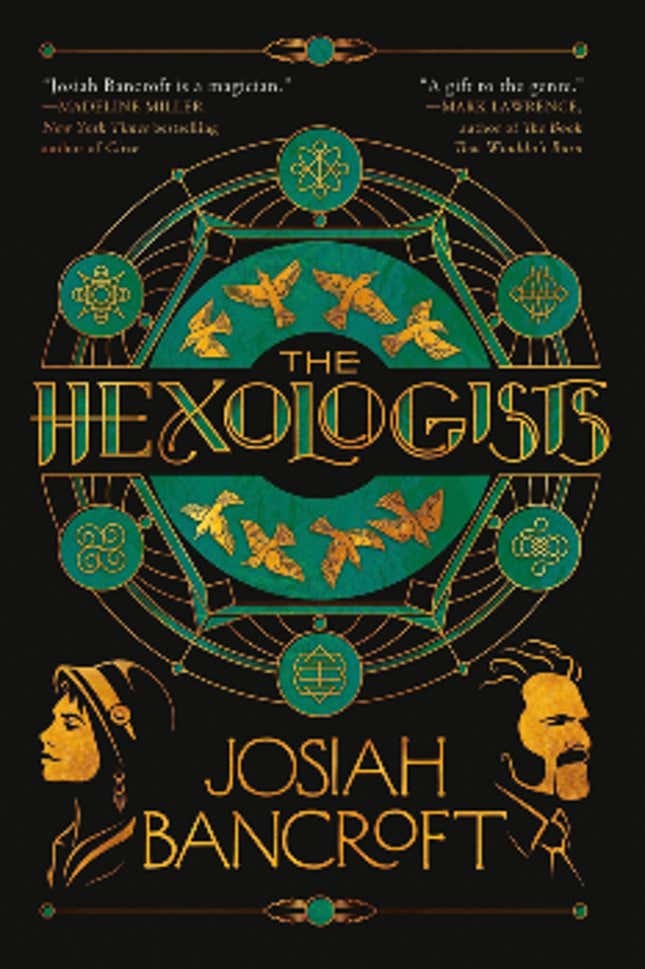 "The Hexologists, Iz and Warren Wilby, are quite accustomed to helping desperate clients with the bugbears of city life ... well-acquainted with the weird, they never shy away from a challenging case." But can they handle the royal weirdness that comes (almost literally) baked into their newest mystery? (September 26)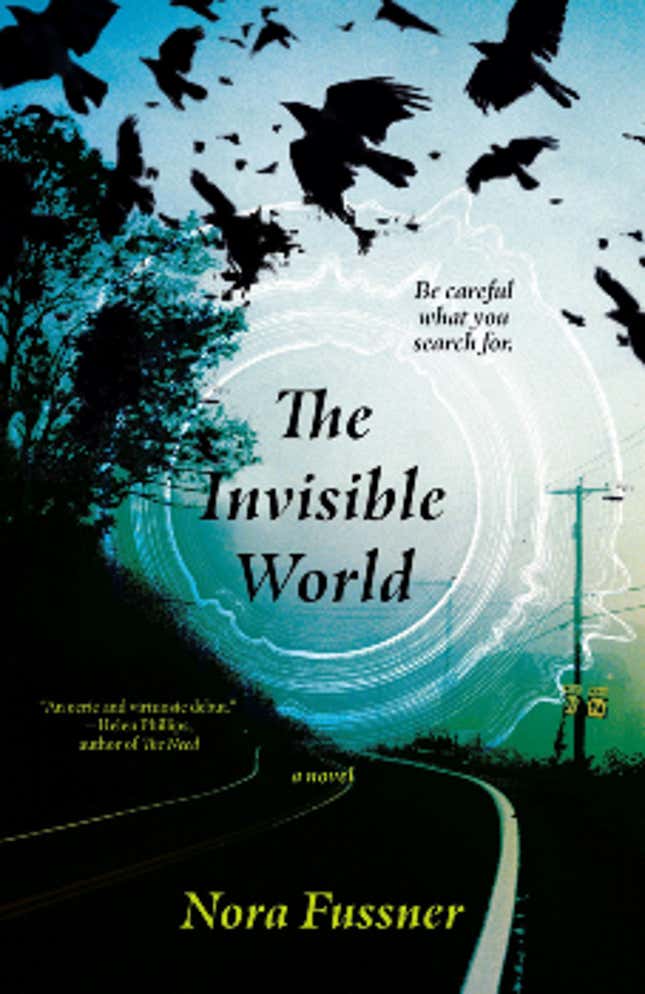 When the owner of a maybe-haunted house teams up with the weary producer of a paranormal-investigations TV show, they realize they might be able to prove the existence of ghosts—if the chaos doesn't suck anyone's soul in first. (September 26)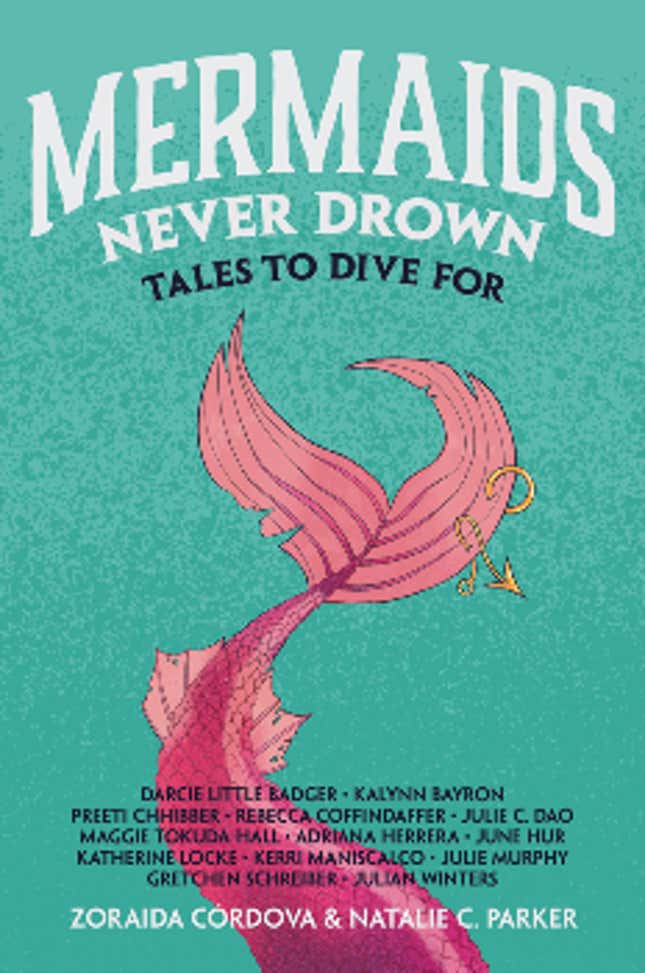 This YA collection gathers tales about mermaids from authors Darcie Little Badger, Kalynn Bayron, Preeti Chhibber, Rebecca Coffindaffer, Julie C. Dao, Maggie Tokuda-Hall, Adriana Herrera, June Hur, Katherine Locke, Kerri Maniscalco, Julie Murphy, Gretchen Schreiber, and Julian Winters. (September 26)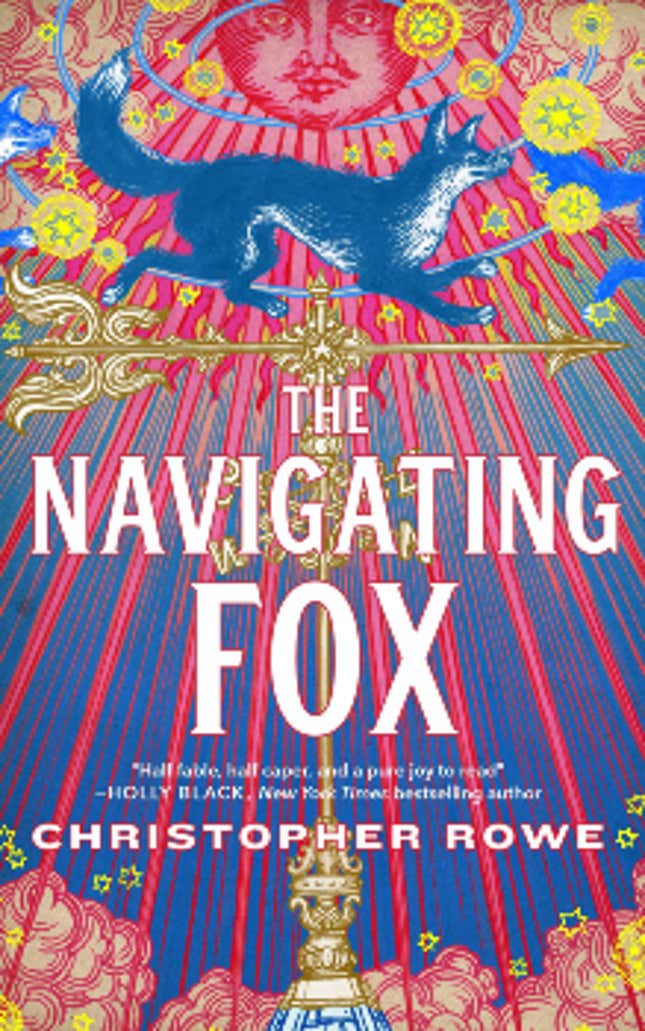 "Quintus Shu'al, the world's only navigating fox, is in disgrace after guiding an expedition to its doom, leaving no survivors. One year later, Quintus is offered the chance to redeem himself: he will need to lead a motley, fractious team—both human and animal—all the way to the gates of Hell." (September 26)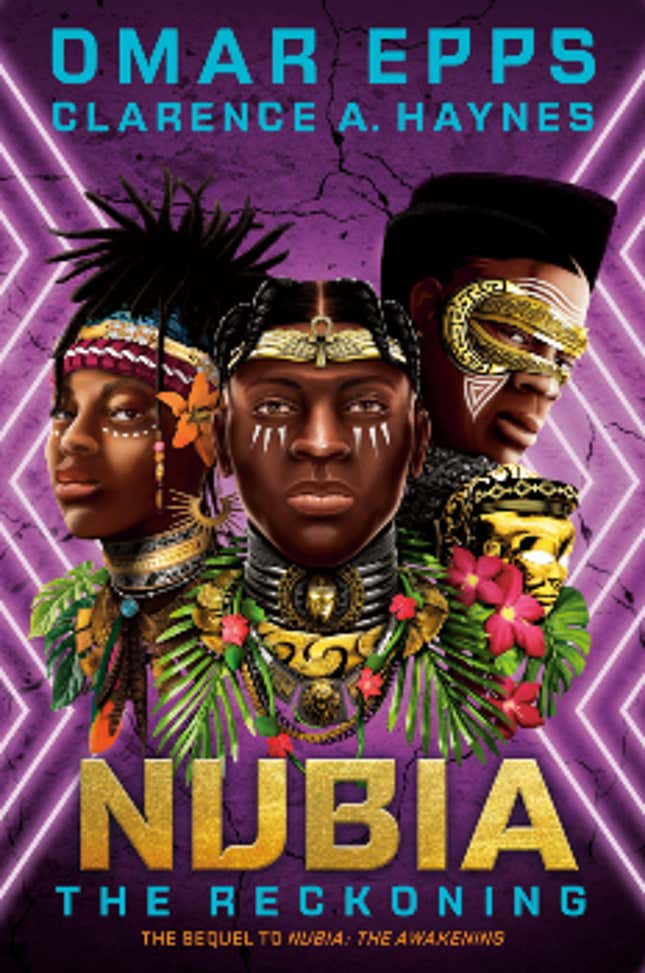 In this sequel to epic fantasy Nubia: The Awakening, Zuberi, Uzochi, and Lencho grapple with their newfound powers in post-apocalyptic New York City, a task that gets more daunting when Lencho joins a dangerous superhuman militia. (September 26)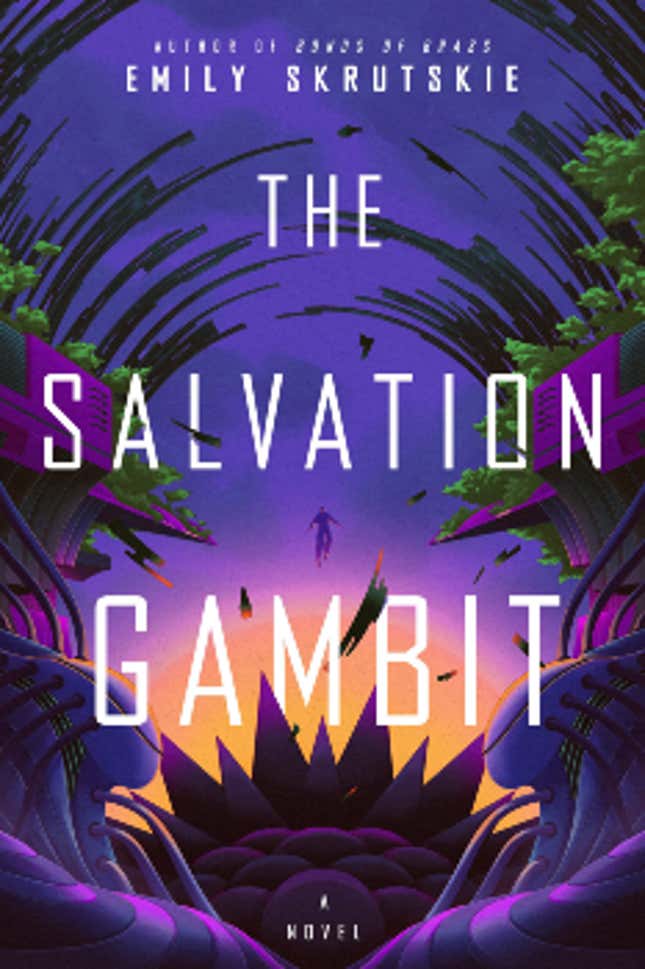 In this sci-fi thriller, "a hotheaded hacker must outwit the AI at the heart of a rogue warship–turned–penal colony if she and her crew of con women want to escape with their lives." (September 26)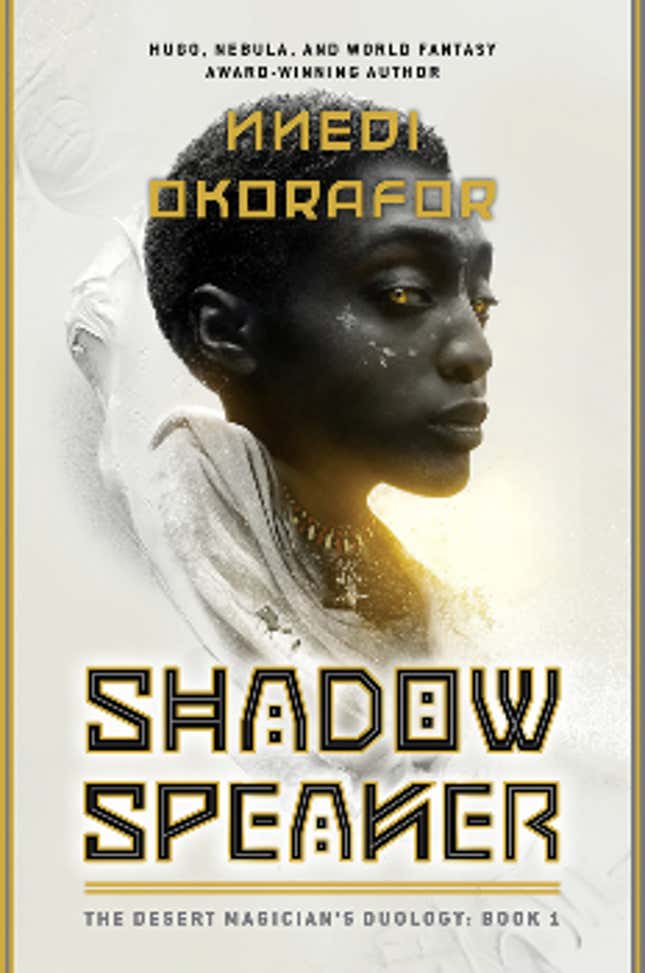 "Deluxe, expanded edition of an out-of-print early novel from Africanfuturist luminary Nnedi Okorafor, with a brand-new introduction from the author." (September 26)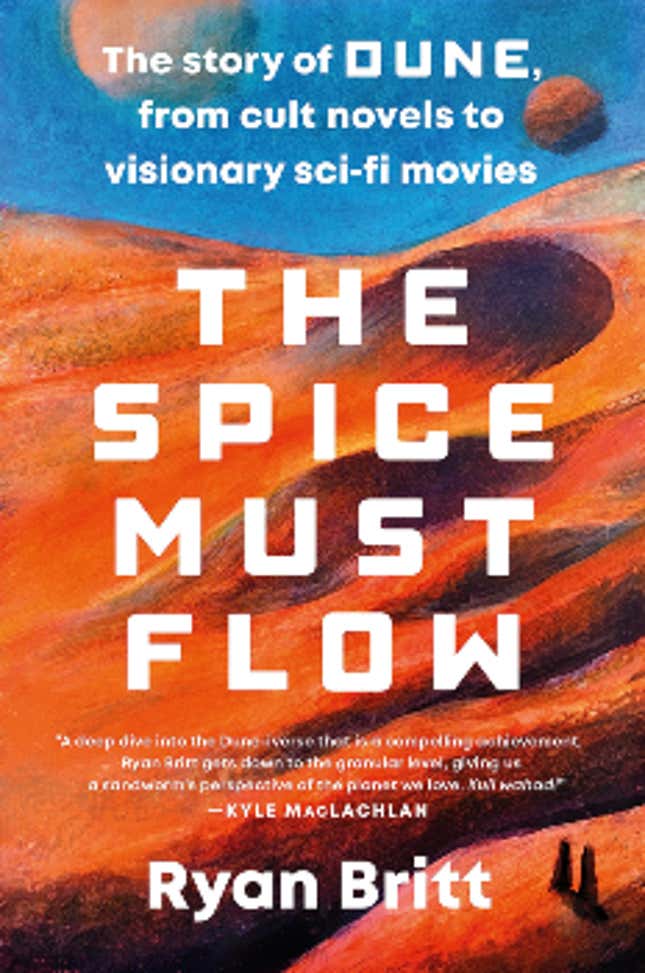 The second Dune-adjacent book on this list—filling the void now that the new movie sequel has shifted its release to 2024—explores topics like "the novel's unlikely evolution from a failed piece of journalism about Oregon sand dunes into an epic science-fiction story." (September 26)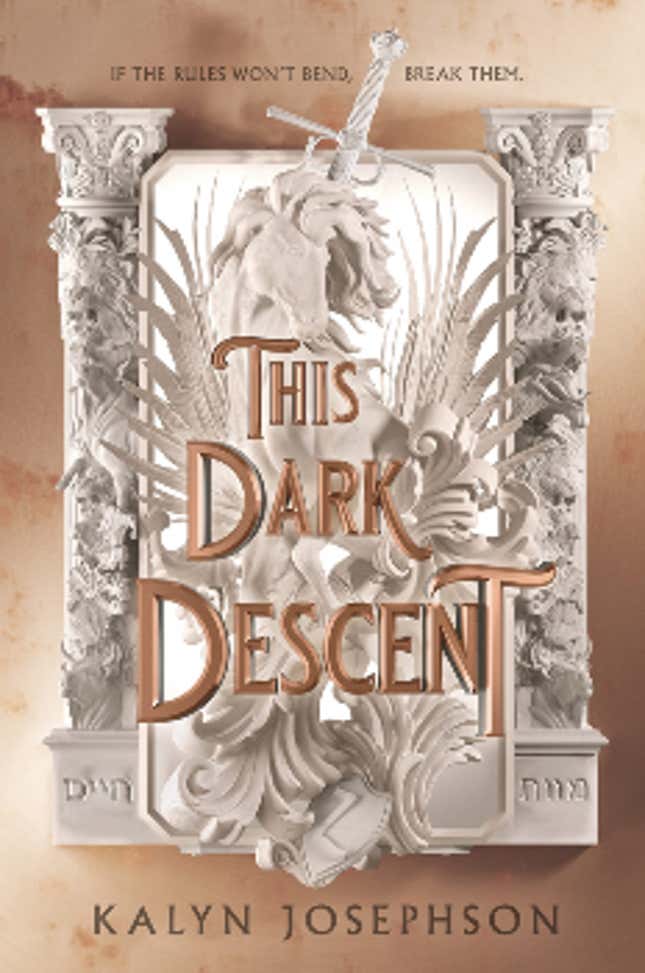 In this fantasy tale, "the eldest daughter of a renowned family on the verge of ruin joins forces with a mysterious, rogue enchanter and a handsome, ambitious heir to win a deadly race." (September 26)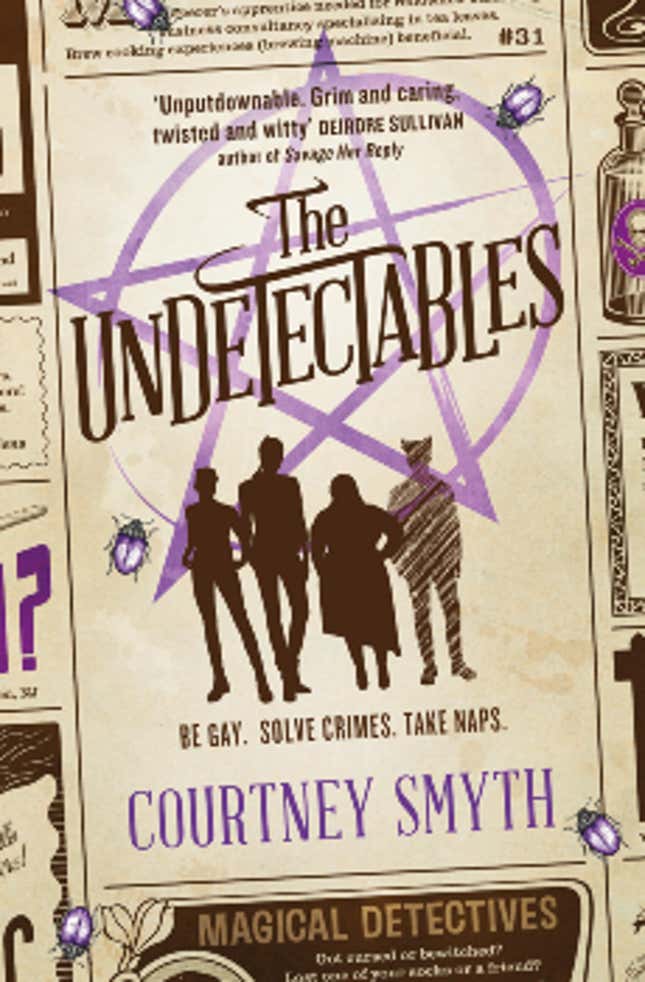 In a world populated by vampires, troll, fairies, and other fanciful creatures, a detective agency run by three witches and a ghost has a new case: hunting down a serial killer that's been tormenting the magical community. (September 26)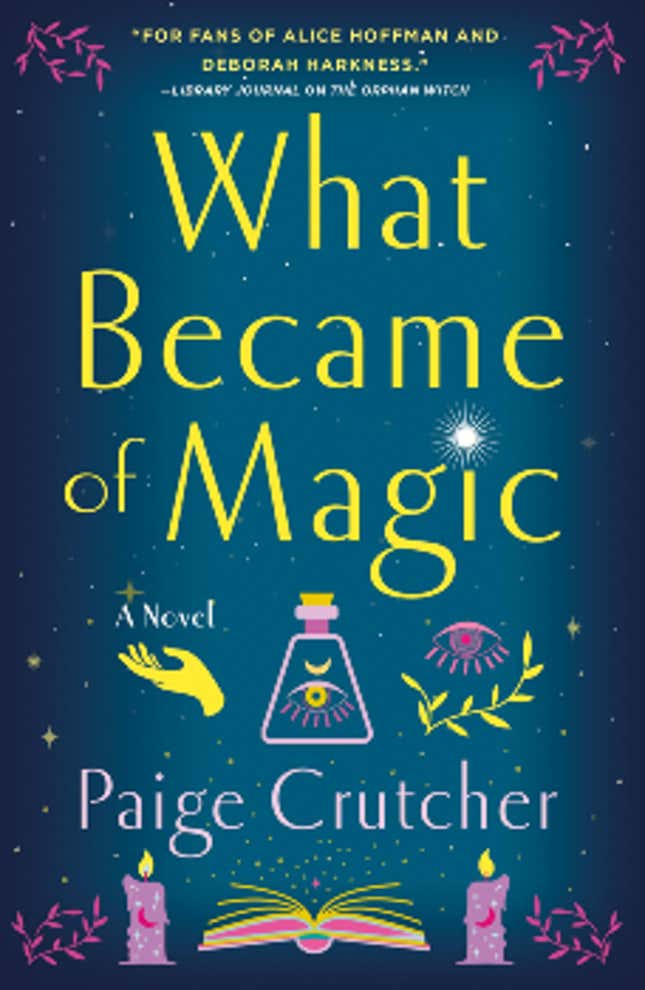 A witch who keeps her powers secret finds that difficult to do once she discovers a book that makes them even stronger. Before long, she's drawn into the search for the living personification of magic. (September 26)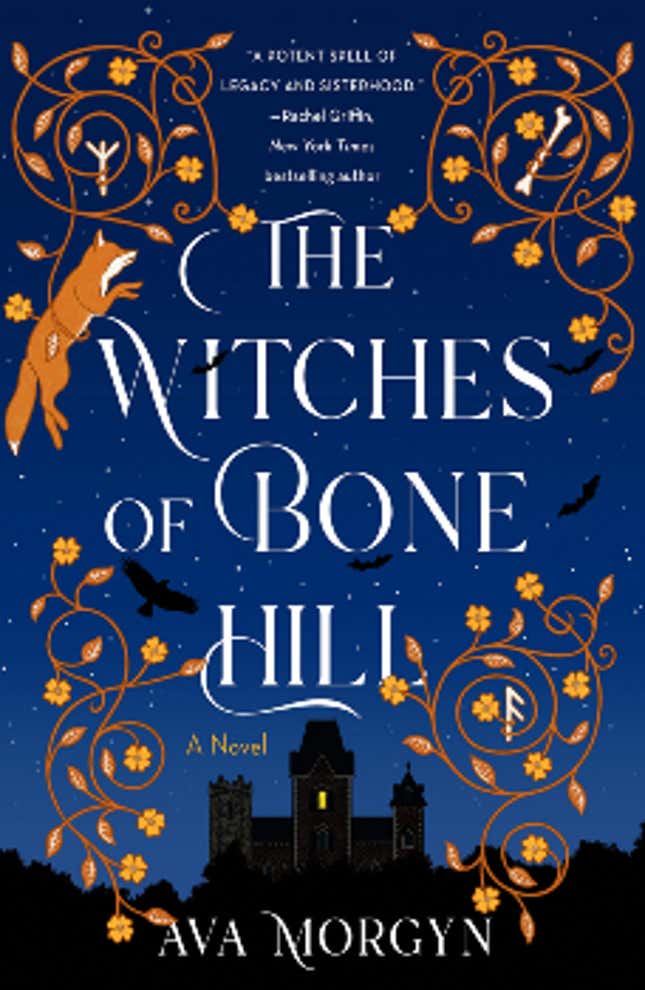 Estranged sisters reunite when their great-aunt dies and leaves them a ramshackle mansion—with the stipulation that they must live in it. While they figure out how to deal with the situation, they uncover dark secrets about their family's mysterious past. (September 26)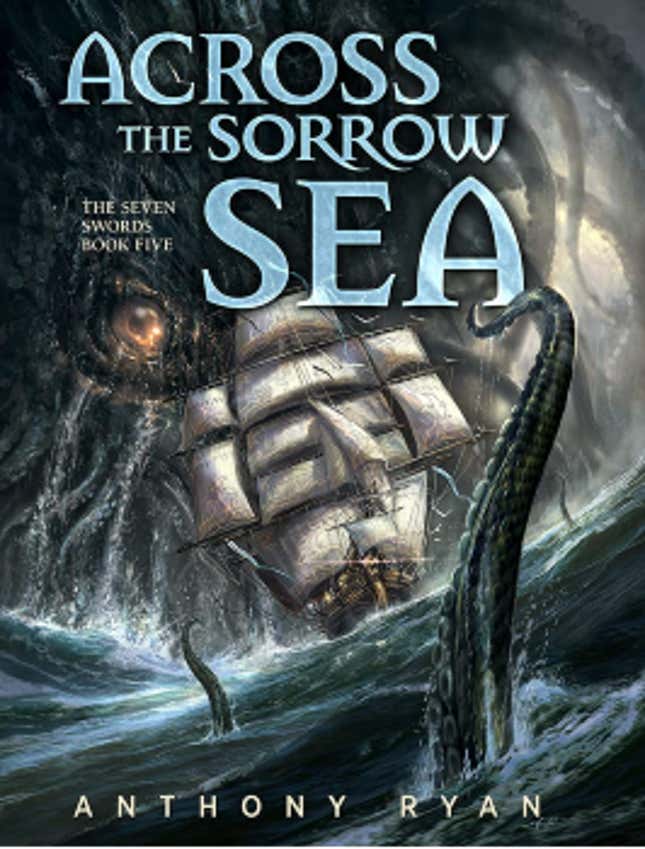 The Seven Swords series continues as Guyime and his fellow warriors sail across a storm-filled, pirate-prowled sea, seeking a legendary island where a demon once dwelled. (September 30)
---
Want more io9 news? Check out when to expect the latest Marvel, Star Wars, and Star Trek releases, what's next for the DC Universe on film and TV, and everything you need to know about the future of Doctor Who.