While vampire rockers make their way to Toronto, two movies from the future warn us that if the world population gets depleted by a plague, it's best to turn that virus on yourself before you end up dating your brother.
Suck
Vampires and rock stars together and rocking the stage, what are the odds? The latest whack at the dead horse we call vampire movies, Suck, is on its way to Toronto's Film Festival. But this isn't your average Vampire Rock Star film with actors in fake leather gyrating about on stage with fangs - This movie has leathery old rock stars gyrating with vampires on stage. For instance...
Written and directed by musician/actor Rob Stefaniuk - and featuring acting turns from
the likes of Iggy Pop, Alice Cooper, Henry Rollins and Moby - SUCK, follows a group of rock 'n' roll wannabes in search of immortality and a record deal. Seemingly doomed to roadtrip doldrums and dives, the band The Winners break their slump when their female bass player disappears one night with a studly, stylin' vampire. She returns charged with sexual charisma that creates audience frenzy and eventually ensnares the rest of the band. Their "hook" launches them to fame. But fame turns out to be a different
kind of Hell than AC/DC promised.

Following an "incident" on a national radio show with "Rockn' Roger" The Winners hit mega-stardom beyond their wildest dreams. But Joey is haunted by an eerie bartender with a dark secret. And legendary vampire hunter, Eddie Van Helsing, is on their tail tracking them down despite his fear of the dark. But when a veteran music producer calls them on becoming a vampire freak show, their rock'n'roll bubble bursts.
Dust
Next up are two heavy on the art and emotion films pointed out by the lovely people over at Quiet Earth. First up is Dust: the movie that brings brother and sister together in the biblical sense, after the world had been all-but-destroyed in an outbreak. But what happens when the female half of the twins meets a new man?
G/O Media may get a commission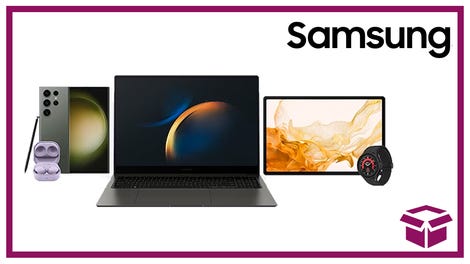 24 hour deals
Discover Samsung - Daily Deal
DUST Trailer from Dust Trailer on Vimeo.
Here is the official synopsis:
Elodie and Elias are sixteen-year-old twins who live by themselves in the shadow of the dam of a man-made lake. We slowly find out that the world they are living in is depopulated, except for a few scattered survivors with whom they have no contact. Surrounded by this total emptiness, Elodie and Elias have gotten closer to each other than ordinary twins.

One day, on their way home after bathing in the lake, they discover Gabriel. He is a boy slightly older than them who just escaped a vicious attempt on his life. The twins agree to hide him at their place so he can recover from his wounds. This out to be a fateful decision: soon, Gabriel and Elodie fall in love with each other. Although they try to hide it from Elias, he is bound to find out eventually that he has lost his sister to someone else.

The conflict that slowly developes between the three teenagers is amplified by the isolation they find themselves in. Living in this empty world, they have no one else to turn to but themselves. This only serves to complicate an already tense situation which have dire consequences for one of them.

Womb
Do you love your significant other so much you'd grow a clone of them inside your womb if they tragically died before their twilight years? I still think that it's awfully creepy, but you be the judge. Also good eye readers that is the new Doctor Matt Smith.
Official Synopsis:
When Rebecca returns to her grandfather's house, she meets her childhood sweetheart Thomas again. Thomas leaves his girlfriend Rose and their love picks up where it left off, until Thomas dies in a car accident. Devastated, the young woman contemplates suicide until she finds consolation in the idea of cloning. Although society does not fully accept it yet, she plans to give birth to Thomas, bringing her lost love to life (again). Living in Rebecca's grandfather's remote old house, Thomas grows up believing his father died in an accident. Rebecca never mentions cloning. In spite of their secret, Rebecca and Thomas lead an almost normal life until Rose finds out about them …