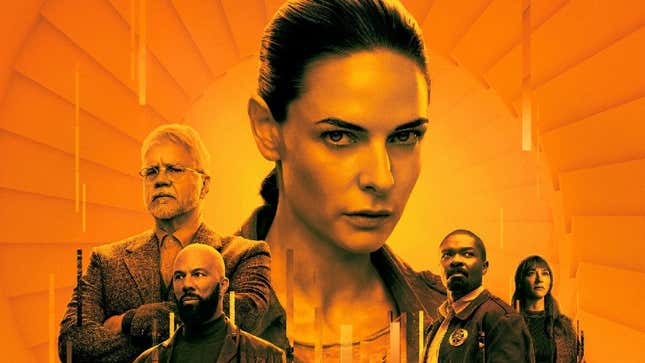 If you're looking for a mysterious, fun, and rewarding sci-fi show to add to your watch list, may we suggest Silo on Apple TV+? Yes, we know it came out a few months ago. But there's so much TV out there these days that sometimes it takes a while to hear enough good things before you finally devote the time to a new show. And we think Silo is very much worth your time. 
Taylor Lorenz Talks "Extremely Online"
Which one is Silo? Well, admittedly it's a bit confusing because on Apple TV+ alone there are least six big-budget, star-driven, science fiction shows with one-word titles. Silo is one, but also Invasion, Foundation, See, Severance, and Servant. And while I can't speak to most of those (Severence is, obviously, incredible), I can speak to Silo having just binged the first season thanks to a recommendation from my brother.
Silo is the one with Rebecca Ferguson as the main character—only, she's not the main character in the first episode. That's the first indication it's worth watching. Instead, the first episode mostly follows Rashida Jones (of The Office and Parks and Recreation fame) as well as David Oyelowo (best known for Selma but we loved him on Star Wars Rebels). Their characters kind of set the stage and the stakes of the show in a very important, but very different, first episode, before we meet Ferguson's character and things jump on the main road.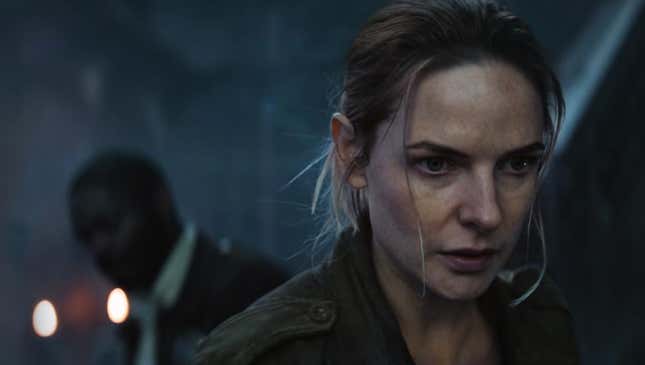 That main road is based on a trilogy of novels by Hugh Howey; it tells the story of a post-apocalyptic world that's uninhabitable, so people live in a massive underground silo. Most people in the silo were born there so don't know why they're there or what happened to the world outside. They just know they aren't safe outside. But, as one can imagine, not all is as it seems.

Without giving away anything, Silo's main story feels like it owes a lot to Lost... if it was set in the hatch instead of an island. There's a mystery at every turn. Unanswerable questions in nearly every scene. Lots to discuss, debate, and converse with among friends. And, by the end of the first season, many of those questions do get answered in suitably rewarding ways. Though, to be fair, there's much, much more I'm still curious about. Thankfully, the show was already renewed for season two (though production was stopped due to the writers and actors strikes).
Beyond that, another part of what makes Silo so intriguing is that the audience has a huge leg up on the characters. As far as we can tell, the world they are living in is our world, just in the future. And while the events of how they ended up in the silo are some of the biggest mysteries to everyone, the world as it was is not a mystery to us. We know that's a Pez dispenser. We know that's a camcorder. We know what the ocean is. But these people don't, and that adds a nice level of subtext.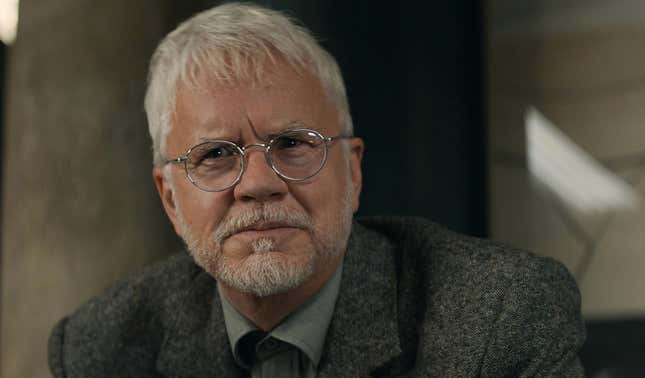 Ferguson is the star of the show but she's far from the only recognizable face. Tim Robbins plays a massive role throughout as does Common. Smaller, but equally significant roles, are played by the likes of Game of Thrones' Ian Glen, Succession and Ted Lasso's Harriet Walker, and Armageddon's Will Patton. So in seemingly each scene, there's someone you know, which always makes it feel like the show you're watching is worth watching.

Silo debuted in May and the full 10-episode first season is available now. I fully admit to not giving it a chance then—but am glad I have since. In a sea of shows that you can take or leave, Silo has that mysterious, fun sci-fi vibe we love.
Silo lives on Apple TV+. Stream it here.
---
Want more io9 news? Check out when to expect the latest Marvel, Star Wars, and Star Trek releases, what's next for the DC Universe on film and TV, and everything you need to know about the future of Doctor Who.