A few months ago, I agreed to review a fancy new vaporizer called Smokio. No, not for fun: It seemed like it was designed to help people quit smoking. As a self-hating smoker, I couldn't wait to try it. Little did I know this gadget would actually help me smoke more.
What Is It?
Smokio is a refillable, Bluetooth-connected vaporizer pen. It's a tiny little oven that heats up liquid to turn it into a fine, breathable mist. The whole kit costs $80 or $85, depending on what size battery you want. The device itself looks like pretty much every other run-of-the-mill vape pen, except there's a little computer inside which tracks your habits. There's also a Bluetooth antenna that lets you connect the device to your smartphone and access a Smokio app. The app tells you how much nicotine you're consuming—based on the dosage of liquid you're using, of course. It'll also tell you how many cigarettes that amount of nicotine would amount to, as well as how much money you're saving by not smoking them.
This design brought me to a natural conclusion: Smokio could help ween me off cigarettes. Sure, I'd still be managing a nicotine addiction for a while, but it seemed easy enough to ween myself off the drug with liquids that have little or no nicotine.
G/O Media may get a commission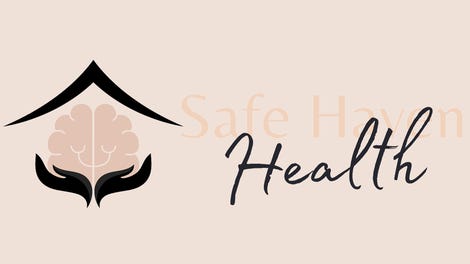 Addiction counseling
Safe Haven Health
Why Does It Matter?
The Smokio might look like a single gadget, but it's potentially a preview of a whole wave of e-cigarettes designed and marketed to help people quit smoking. You see, while e-cigs are already a trend, they can't claim to actually be helpful until they get FDA approval. (In the US, anyways.) Smokio is not FDA approved, in part because the FDA only currently regulates e-cigs designed for "therapeutic" purposes, not ones that want to help you quit smoking. That could be about to change. Just over a year ago, the FDA proposed a rule to handle e-cigs, including vape pens like Smokio.
In the meantime, Smokio has to pretend to be something else. "Smokio vaporizers are recreational products," an FAQ on the Smokio website explains. "Smokio vaporizers are not smoking cessation products and have not been approved as such by the U.S. Food and Drug Administration (FDA)." (This is roughly the equivalent of a homeopathic medicine posting a warning that it's not really medicine, even though you expect it to make you feel better.)
But I don't need to wait any longer. I've wanted to stop smoking for years. So sure, I'll try this Bluetooth-enabled vape pen and see if technology can help me quit.
A Little Bit of Background
I like to smoke. (Sorry, Mom.) I like the gesture. I like the ritual. I like the feeling.
But I've never been a super heavy smoker. During my most addicted months, I would suck down maybe five cigarettes a day. During my better months, I wouldn't smoke at all or just have the occasional drunk smoke that I bummed from a friend outside a bar. I don't always have a pack of cigarettes around, but it's pretty easy to talk me into buying one.
That said, I'm getting older, and the health effects are really starting to kick in. With the extent to which I'm a total hypochondriac, perpetually convinced that I'm developing some form of cancer, I just feel like a total idiot for ever getting started with this deadly habit. I want to quit! I've tried the cold turkey approach. That's how my dad quit, not long after I was born. He used to work for a tobacco company and smoke three packs a day. If he could do it, I could do it! Yet, I always fail.
I tried the cheap e-cig route, the throwaway kinds you buy at gas stations or bodegas that are probably made of recycled cleaning products. I expected the fake cigarette design and presence of smoke-like vapor to satisfy me. It didn't. Weirdly, I missed that burning feeling smoking tobacco, the smokiness of it. I wanted something stronger.
So a premium product like Smokio, I thought, could be the ticket. You could easily source the various liquids that you used. The little computer inside would provide with some data on my quest to quitting, data that I thought would be helpful.
How It Works
In truth, the Smokio setup is quite nice. Its sleek black and chrome design looks subtle but attractive. The vape pen has heft that instills confidence in its durability but not so much that it feels heavy. The setup is not exactly intuitive if you haven't used a device like this before, but it's simple enough to figure out on your own.
Like most vape pens, the Smokio device consists of a battery, a clearomizer (a.k.a. a tank) with an attached mouthpiece, and a coil to heat up the liquid. That's the whole (disassembled) setup pictured above. It doesn't look a thing like a cigarette.
You drop the e-juice of your choosing into the tank, screw on the coil and the battery, and then you're ready to vape. Naturally, you'll have to charge it. This is done with an awkward proprietary USB charger that you have to screw onto the battery module.
Once you're all set up, you just press the little button on the battery and inhale through the mouthpiece. The vapor is thicker that what I've experienced with those cheap bodega e-cigs, but it's hardly the thick, milky clouds that you see kids spewing out from their beefed up mods. The vape pen experience is also quite different than little e-cigs. With the curved metal tip, it's actually more like smoking from a hookah than taking a drag on a Marlboro Red. The vapor did pack a punch, though, and I caught a small buzz the first few times I used it. It wasn't a cigarette, but it wasn't terrible.
This is all to say that it worked well enough for my needs, though I could see someone with a different appetite wanting more. (Here are some of the best options.)
Then there's the whole app experience. This is evidently how Smokio hopes to set itself apart from the growing army of vaping products. It's designed to be pretty elegant, I guess. A little chip in the vape pen sends data about your usage to an app via Bluetooth. The app tallies up your puffs as well as nicotine consumption, and converts the data into a quantity of eCigs—which I interpreted as an actual cigarette. (Again, Smokio does not claim to be an FDA smoking cessation tool, but it's totally pretending to be one.) There are some goal setting features that show you how much money you're saving by not smoking "eCigs" as well as some useless social features.
How It Doesn't Work
Every aspect of the kit's signature app leads you to believe that you're saving money (and presumably years of your life) by vaping instead of smoking. However, Smokio only served to stimulate my appetite for delicious American Spirits and indulgent Nat Shermans. Within a couple weeks of daily Smokio use, I was gleefully, guiltily lighting up actual cigarettes four or five times a day. Nicotine, it turns out, is destructively addictive, and the Smokio made it easier to consume large amounts of the drug.
I'm not embarrassed to admit that I'm weak-willed in some regard. Obviously, a stronger-willed person (my cold turkey-quitting dad, for instance) would just stop smoking or, at the very least vape responsibly. It's entirely possible to start with a certain amount of nicotine and taper off the dose over time. I started with a 12-milligram liquid and dialed back to 6-milligrams after a couple of weeks. These are effectively medium and low doses. A heavy smoker, for instance, will want at least an 18-milligram mix to satisfy his nicotine needs. To be honest, I couldn't tell the difference between the two dosages—only that I always craved more.
Here's the thing: vaping just made me miss smoking. Vaping doesn't pack the same punch or force you to step outside for a few minutes and be social. I felt silly doing it in public, anyhow— I never quite liked looking like I was sucking on a computer-powered pacifier. So I'd wind upvaping away during intense blogging sessions and then run out for a pack of cigarettes when I caught a break. I told you I was weak-willed!
Like
To be honest, the Smokio is a nicely designed device. There are other Bluetooth-enabled vape pens on the market, but I think this one looks the best. The setup is easy enough, and the app comes in handy for more reasons than tracking how much nicotine you're using. It's also nice that you can fill the tank with any kind of liquid you want, instead of relying on proprietary cartridges like some other e-cig products.
Little things like a battery life display and the ability to look through your daily history of vaping are useful. There's also a little option that lets you input the number of real cigarettes you smoke in a day. I never used this because when I broke the rules and smoked, I pretended it never happened.
No Like
Smokio made me more addicted to nicotine! That's partly my fault, of course, but I blame the Smokio for being my enabler. This might not be true for all users. However, it's awfully deceptive for Smokio to include so many features seemingly designed for smoking cessation and deny that the device is designed to be a smoking cessation device—FDA approval or no.
There were some technical glitches, too. I tested the Smokio with three different phones: an iPhone 5, an iPhone 6, and an HTC One M9. For whatever reason, Smokio never saved my history, so all that data collection seems a little useless in retrospect. It was also discouraging that the Smokio had a hard time staying connected to my iPhone 6, though that could be the phone's fault. The app would also make me log in every time I opened it.
Inevitably, trying to engage with my gamified vaping device was like trying to get a dusty Nintendo cartridge to work: lots of huffing and puffing just to get the thing working right.
Should I Buy It?
You know what: It's your journey. If you like to vape and want a tricked-out vape pen, I think Smokio is a decent option. I've tried several other comparable devices, and they worked all yielded similar experiences—albeit without the app experience.
If you're trying to quit smoking, talk to your doctor. I put the Smokio away after a few weeks use and worked my way back down to one or two cigarettes a day. I do want to quit completely, and quite frankly, talking to a medical professional about the best methods seems like the way to go. For me, vaping is the worst method I've tried, because it's the only one that's actually made me smoke more. I'd be open to trying nicotine-free fluid to see if it helps, but right now, I'm focusing on smoking fewer cigarettes. Part of that strategy includes avoiding activities that mimic the act of smoking, uncannily.
It wasn't supposed to happen like this. Some scientific research suggests that vaping does help people quit smoking. However, some scientific research says that vaping is not as safe as you might think. A lot of people—including this blogger—believe that it's almost definitely safer than smoking cigarettes. But there's not enough data to say for sure what the long-term effects of vaping might be.
For me, the short-term effect appears to be falling more in love with cigarettes. It's been a long, torrid romance, and the break-up is bound to be tough. But I'm ready to fall out of love with that filthy habit. I'd rather not replace it with a slightly cleaner one.