Awful people who have yet to be identified are allegedly slipping white supremacist propaganda in the form of "IT'S OKAY TO BE WHITE" cards into packages of diapers sold by Target. [See update below.]
The Anti-Defamation League first received reports of the cards making their way into boxes of diapers opened by customers in DC and Florida, with another incident reported in Tennessee last month. According to the ADL, the cards advertise a number of white supremacist websites including The Right Stuff, the Daily Stormer, and the (now-defunct following an abuse and adultery scandal) Traditionalist Worker Party.
Per AdWeek, Target says it is investigating how exactly someone infiltrated their diaper logistics chain:
We're working to urgently address this matter and are actively investigating this with our security teams. While we're not able to share specific details of the investigation, we encourage any guests who may have received this message to share their experience by calling Target Guest Relations at 1-800-591-3869.
The ADL wrote that in the Florida incident, the package of diapers was shipped from an Indianapolis facility, though the incident in Tennessee involved one purchased in a store. It's possible putting the cards in the diapers constitutes a felony under federal laws prohibiting tampering with products shipped for interstate commerce.
While the ADL reported it has seen the phrase "it's okay to be white" since 2005, the phrase has become popular online among white supremacists eager to sell racism as a legitimate form of identity politics. According to Know Your Meme, usage of the phrase became more widespread after someone placed a flyer featuring Uncle Sam with the words "I want you to love who you are / don't apologize for being white" at a Boston College campus; the incident was subsequently picked up by local media and spread from there.
G/O Media may get a commission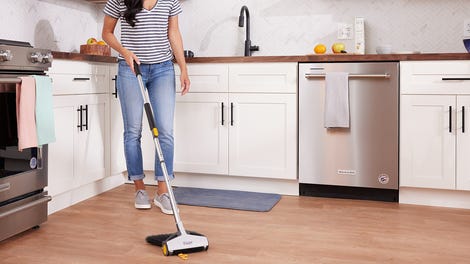 BOGO 50% Off
Flippr - BOGO 50% Off
In the weeks after, the Washington Post reported similar flyers, mostly using the "It's okay to be white" language, began appearing on campuses and city streets across the country and Canada:
Since Tuesday, the posters have been spotted in Rocky River, Ohio; at Concordia College in Moorhead, Minn.; at Tulane University in New Orleans; at Montgomery Blair High School in Silver Spring, Md.; around college-campus rich Cambridge, Mass., including the Harvard Yard and at the University of Alberta in Canada.
According to the Post, the incidents seemed to be inspired by a 4chan post suggesting that the mere existence of the flyers would send the left and the media into a rage that would expose their supposed hatred of whites and radicalize "normies." Whether or not the people posting them were trolls or members of active white supremacist groups isn't really the point (it doesn't actually matter whether you're parroting neo-Nazi propaganda just to be a troll, sorry).
In any case, the flyers don't appear to have been particularly effective, as evidenced by a recent spiral in the membership and organizing ability of neo-Nazi and other racist organizations—one the Guardian attributed to both successful anti-fascist disruptions of their events and the mainstreaming of far-right beliefs in the modern Republican Party, which has swung far enough to the right to provide some racists a more establishment outlet for their energy.
ADL Center on Extremism director Oren Segal told AdWeek the Target diaper vector seems to be a reference to white supremacist propaganda on families, but it is nonetheless "a very strange way for whoever the person is who did this to try to spread the message of this movement."
"We don't have any information to indicate it's anything other than random, but the more we see this or if we see similar incidents happening elsewhere, the more we'll learn about this incident/campaign," he added. "... I don't know if they're being ironic or just bringing attention to their ideology or frankly if it's some kind of prank."
Update, April 10th, 2018 at 7:20pm ET: In an emailed statement, Target told Gizmodo that it has identified the worker behind the neo-Nazi propaganda being inserted into the boxes of diapers.
"We sincerely apologize to guests who received an inappropriate message in their Target purchase and thank them for calling it to our attention," Target spokesperson Danielle Schumann wrote. "After being made aware of the situation, we immediately launched a thorough investigation to address the concerns and put a stop to it. We have identified the source, and given this is a violation of our policies and our commitment to inclusivity, terminated the team member."