Right now, in Los Angeles, casting is taking place for a low-budget action movie called Steampunk Samurai Biker Chick. And it sounds like Mad Max crossed with Faster, Pussycat! Kill! Kill!. When can we see this movie?
The casting call has gone out for Steampunk Samurai Biker Chick, to be directed by Jose Figueroa and produced by Tina Pavlides. Casting's happening nowish, for filming in December.
The main character is Annalise, and here's how she's described:
Female, 21-25 years old, open ethnicity. She is a member of the Steampunk Samurai Biker Chicks, and tough as nails. A natural beauty, but not a girly-girl, she is involved with with Mott, but not afraid to use her sex appeal to get what she needs from Cal and Jondo. She can take a punch as well as give it, and is not to be trusted, no matter what. Please note any fight, sword, or motorcycle experience.
G/O Media may get a commission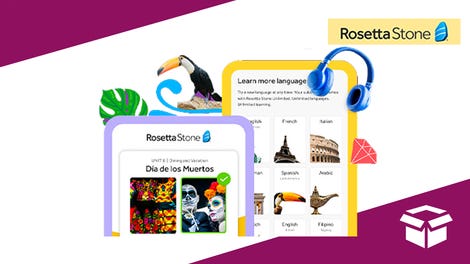 Extra 20% off
Rosetta Stone Lifetime Subscription - All Languages
So the Steampunk Samurai Biker Chicks are a gang. In the dystopian future L.A., where fuel is scarce and swords are king. So far, so good.
Her boyfriend is Mott, who sounds like a total scumbag who's involved with a group of pirates who are stealing fuel, which is a scarce resource in this post-apocalyptic future. And when Mott runs into gambling debts, Annalise offers to organize a heist to help him out. There's also a pair of mechanics, the older Cal and the younger Jondo, who do lots of sword-fighting and bike-fixing.
Who are these pirates stealing from? Apparently it's Boss Reeby, a Latina who owns her own business and assigns Cal and Jondo to help safeguard her shipments of fuel from being robbed for sale on the black market. Together with her assistant Merwin and her "tech wizard" Tomas, she comes up with a plan to disguise a fuel truck as a garbage truck — which I'm guessing leads to Mad Max-style convoy assault scene. With Samurai swords and steampunk weapons of some kind.
How can this movie fail?
Images: the classic biker chick comic Jodell by Guy Peellaert.