On Monday, a district court judge ruled that the Environmental Protection Agency has a "mandatory duty" to respond to the civil rights complaints it accepts within a 180-day deadline. The ruling is the result of a 2015 lawsuit brought by five environmental groups, including the Sierra Club and Citizens for Alternatives to Radioactive Dumping, in response to the EPA's failure to address complaints in a timely manner.
Apparently, ineffective enforcement isn't all that new at the EPA.
"The EPA's Office of Civil Rights is notorious for being ineffective," said Adam Babich, an environmental law professor at Tulane University, to Earther.
He's right. In one instance cited in the lawsuit, the EPA took more than 20 years to begin investigating a complaint against a wood incinerator in Flint, Michigan. That investigation only happened after the St. Francis Prayer Center took part in the recent lawsuit.
G/O Media may get a commission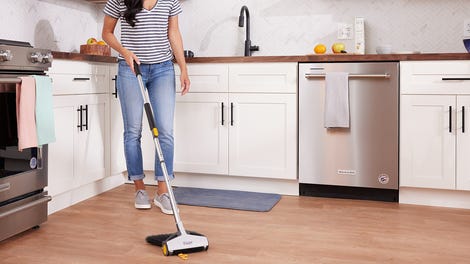 BOGO 50% Off
Flippr - BOGO 50% Off
"The Court finds that the EPA's failure to issue preliminary findings or recommendations and any recommendations for voluntary compliance constitutes agency action unlawfully withheld," read the ruling by Senior District Court Judge Saundra Brown Armstrong.
Current regulations require the EPA take 20 days to decide whether it'll investigate a civil rights complaint. An investigation by the Center for Public Integrity in 2015 found the agency takes closer to 250 days to decide. Most cases are rejected. As for those that get accepted, the agency should take no more than 180 days to respond, but that's rarely the case. The U.S. Commission on Civil Rights corroborated the Center's investigation in a 2016 report, stating that the "EPA has a history of being unable to meet its regulatory deadlines and experiences extreme delays in responding to Title VI complaints in the area of environmental justice."
Those delays can last more than a decade, as this lawsuit shows. Plaintiffs filed their original complaints, all in regards to race and class discrimination, between 1994 and 2003. The issues at hand range from the location of gas-fired power plants in California, to Michigan's Department of Environmental Quality alleged discrimination when deciding who can testify during permitting processes, to the decision to permit a New Mexico waste facility near a Latino community. After accepting these complaints, the EPA ignored them until plaintiffs took them to court.
"This is significant because environmental justice groups and communities across the country have given up on the Title VI process," said Jonathan Smith, an attorney with Earthjustice on the case, to Earther. "It wasn't until this litigation was filed that the EPA started to take another look at these complaints."
The EPA and plaintiffs must agree on a remedy, per the judge's orders, but Armstrong will have the final say if parties fail to do so. Environmental groups hope that, after this, the federal agency will adhere to its deadlines, but the EPA can ultimately appeal any decision from the district court.
At the very least, this ruling will go on to inform future court rulings, which is a big deal in and of itself. "The plaintiffs did a great job that they pulled this off," Babich said.
Babich was quick to note, however, that this ruling isn't the end. "This office has been ineffective for many administrations, for many years," he went on. "Is one case going to turn it around? That'd be great, but we're just going to have to wait and see."
Under the Trump administration, in particular, an outcome where the EPA actually starts ruling on more of these civil rights complaints seems unlikely, said Michael Gerrard, the faculty director at the Sabin Center for Climate Change Law at Columbia University. He'd expect to see more movement under a Democrat president who might sympathize more with issues regarding racism and environmental pollution.
"We do not have such an administration today," Gerrard told Earther.