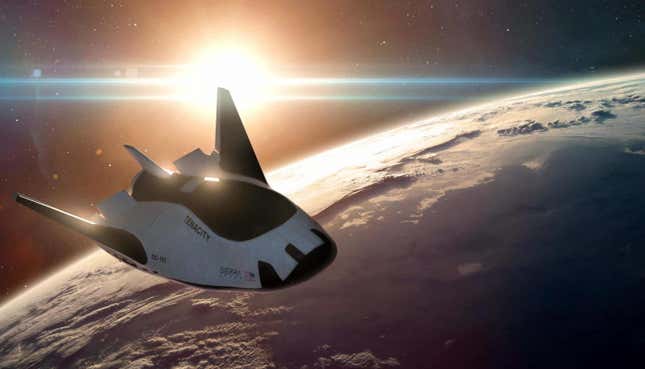 George Dvorsky is a senior reporter covering spaceflight, space exploration, and space policy. You can follow his coverage here, and email story ideas and tips to george.dvorsky@gizmodo.com.

Astronomers Could Soon Get Warnings When SpaceX Satellites Threaten Their View
The top story:
A lot happened in space in 2022, including NASA's historic Artemis 1 mission to the Moon. The sequel, Artemis 2, won't happen for another two years (at least), but that doesn't mean we'll be neglecting the lunar environment in 2023.
Over a dozen lunar missions are planned for the coming year, some public and some private, in what will be a dramatic showcase of our increasing competency and interest in space. Highlights will include NASA's Lunar Trailblazer orbiter, an entire army of various rovers (including a transforming rover built by a Japanese toy company and a spider-like robot that could eventually explore lunar caves), India's second attempt at a soft landing, private landers from Astrobotic Technology and Japan's ispace, among other missions to our natural satellite.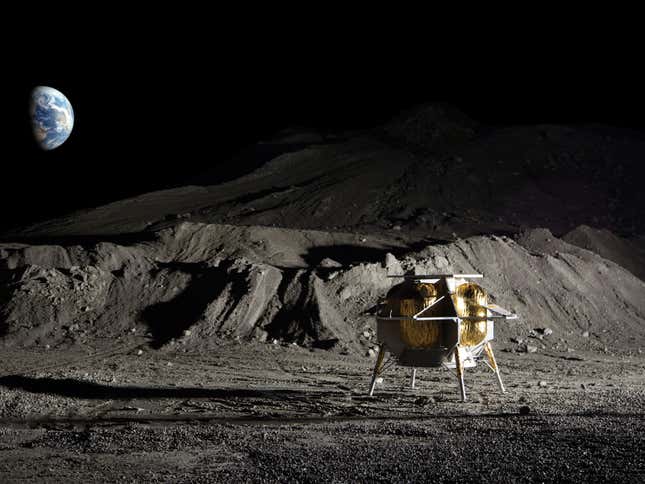 In addition, a big topic of conversation in 2023 will be justified complaints about how many objects are being sent to low Earth orbit, and how they're negatively impacting astronomy and raising the risk of dangerous in-space collisions. Relatedly, we'll be astounded at our collective launch cadence, with rockets blasting off on a seemingly daily basis. Welcome to the future—like it or not.
What we're waiting for: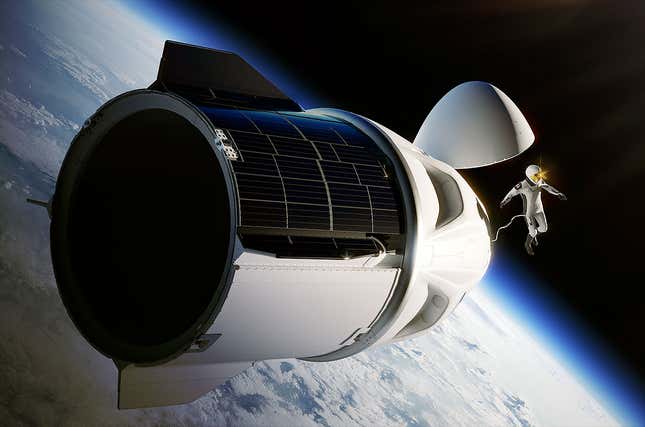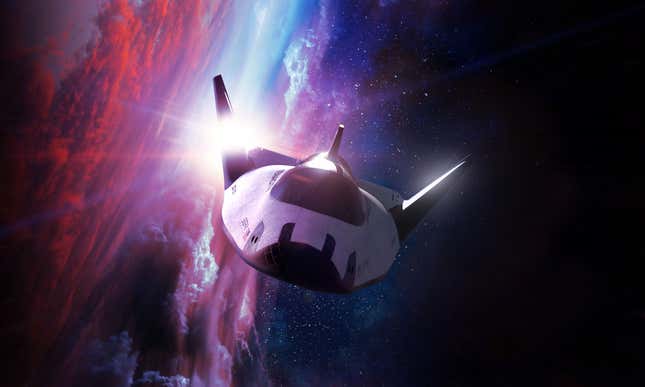 Unconventional wisdom:
For SpaceX and its trusty Falcon 9 rocket, reusability is very much the present, but for virtually everyone else, it remains something that belongs in the future. But that's not necessarily a bad thing, or something that will prevent public and private launch providers from doing their thing; expendable rockets are still the way to go, even if the writing is on the wall in terms of their eventual obsolescence.
As many as 20 or more rockets could perform maiden flights in 2023, yet only a small handful will qualify as reusable launch vehicles, namely Blue Origin's New Glenn, SpaceX's Starship, and China's Galactic Energy Pallas-1 and iSpace Hyberbola 2. Of these four, it's likely that some, or possibly none, will fly in 2023 (more on that later). Make no mistake, reusable launch vehicles will eventually enter into the mainstream—just not in 2023. Unless you're SpaceX.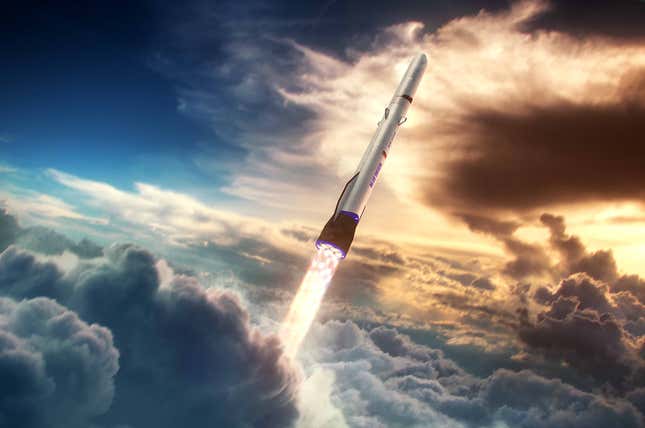 Similarly, space tourism won't be making huge headlines in 2023. The aforementioned Ax-2 mission to the ISS will scratch that itch to a degree, with U.S. racing driver John Shoffner making the trek to low Earth orbit. But Ax-2, Ax-3, and also Polaris Dawn, while hinting at space tourism, are serious missions, as the commercial sector sets the groundwork for future space-based engineering, science—and money-making.
At the same time, suborbital flights aboard Blue Origin's New Shepard rocket won't be happening any time soon. Jeff Bezos's rocket is grounded while the FAA investigates a mishap from earlier this year. Suborbital flights aboard Virgin Galactic's spaceplane are set to resume in 2023, but honestly, who the hell cares. These short hops to suborbital space are primarily reserved for the very wealthy, leading to public disinterest and scorn. Space tourism, it's clear, is still very much at the beginning of the beginning.
Looking to 2023, I'm also expecting a bunch of failures with satellites. It has never been cheaper to launch stuff to space, which means everyone and their uncles will seek to lob their pet projects to low Earth orbit. Many of these satellites will be produced cheaply and quickly, which will only to serve to increase the chances of failure once in space.
People to follow:
Companies to watch: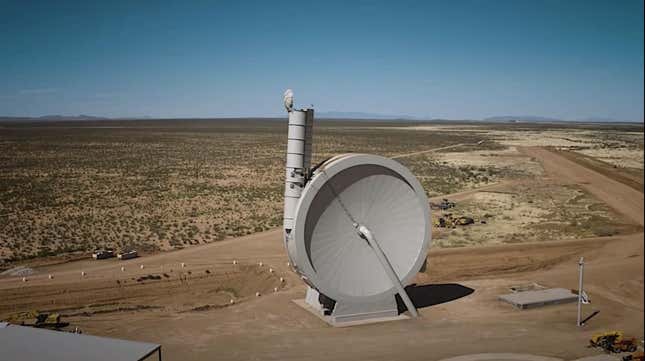 A longshot bet:
I have a hunch that SpaceX won't launch its fully integrated Starship on an orbital test flight in 2023. Or at the very least, it won't successfully perform an orbital test in 2023. Musk has said as much, predicting early failures. The rocket is filled with new and untested components, making it likely for Starship to fail on its way up or down.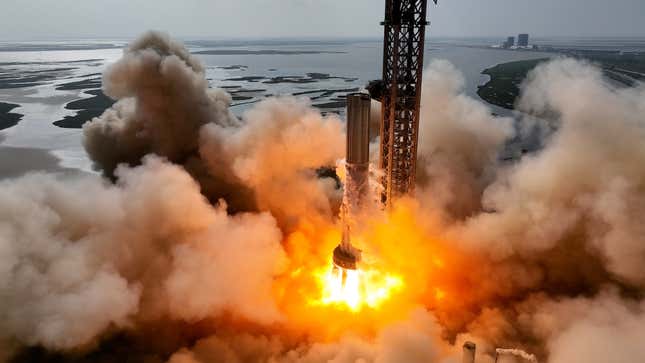 Indeed, the rocket still seems a bit half-baked to me, with full-fledged static fire tests of the booster's 33 Raptor engines yet to be performed (14 is the maximum performed so far). And then there's the whole issue of reusability, with the company's gigantic "Mechazilla" tower expected to assist the gigantic booster when making a controlled vertical landing back at the pad. The Starship upper stage will have to survive reentry, which may be a considerable technical challenge. This is really conceptual stuff, and it's going to take some time for SpaceX to figure it all out, which I'm sure it will. For the record, I also don't believe that Blue Origin's New Glenn rocket will fly in 2023.
And as loath as I am to admit this, I also feel that something bad will happen in space in 2023. There's just too much happening in low Earth orbit for something not to happen, whether it be a pair of satellites smashing into each other, a critically important piece of infrastructure suddenly going silent, or something we simply can't predict. Just a hunch.