We still have to wait another week to discover American Horror Story's fetishy brand of haunted house story — but there's another haunting coming to television this weekend. BBC America is debuting the first episode of Bedlam, a show about the ghosts of a mental asylum, right after the Doctor Who season finale.
In Bedlam, an abandoned mental institution has been turned into a fancy new housing development, Bedlam Heights. Everything is luxurious and cool, and the owner and his daughter Kate are hoping to capitalize on the edginess of putting spiffy apartments into a former institution. (Where, we eventually find out, their father and grandfather was formerly in charge, until he was caught abusing the patients, in some cases fatally.)
Kate, the daughter of the housing development's owner, lives with two of her friends, and apparently some nasty ghosts are out to get her — so it's lucky for her that her cousin Jed shows up when he does. Jed can apparently see ghosts, and as a result he's spent some time in a mental institution himself. Now Jed is pretending that he's all cured, but actually he's on the trail of one particularly homicidal ghost. (At left is a wee featurette about Jed.)
The first episode is a bit slow getting off the ground, and the characters aren't immediately likable — especially the slutty/mean Kate. But once the ghost mystery gets more involved, it starts clicking, and the creepy imagery of mental patients from generations ago, interspersed with the hot young cast being sexy, makes for a nice stew of psychosexual horror.
The main thing that's interesting about Bedlam, based on the first episode, is the theme of mental illness being stigmatized — and how our attempts to "fix" people we decide are mentally ill actually make things worse, and leave indelible stains on the world.
G/O Media may get a commission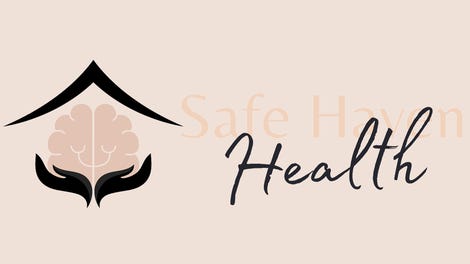 Addiction counseling
Safe Haven Health
The contrast between the bitter, permanently traumatized ghosts of Bedlam with Jed becomes pretty interesting. Jed is a good-looking, apparently self-confident bloke who can fix things around the house. But everybody knows he's spent some time in an institution, so the temptation is to treat him like a bit of a leper. Jed's a living reminder that we still tend to dehumanize or distrust people who've suffered from mental illness — so that when we start to learn that the residents of the former institution may have just been unusual people for their time, and they were persecuted and abused for it, we start to see the true horror at the heart of this creepy old building.
Anyway, while you're reeling from the shocking revelations in tomorrow night's Doctor Who episode, you can help occupy your mind by discovering the ghosts of our mental health profession — past and present.