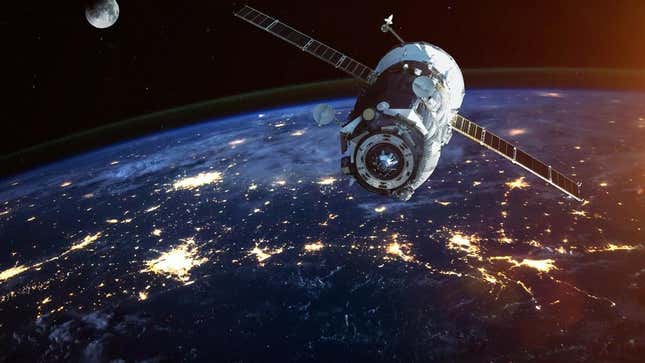 Apple co-founder Steve Wozniak's space start-up Privateer aims to bring satellite access to the masses through a global online marketplace. Satellite-based data is primarily available to governments, but the company hopes to create a way for private citizens to share the cost of accessing a satellite, potentially bringing the cost down to $50 per image instead of the average price of $500.
The idea of the marketplace sounds simple. Customers who are searching for regional data similar to another individual will be able to share the cost to use the nearest satellite and collect the data. Privateer will use various software tools to assist satellite operators with providing the best regional data for customers including artificial intelligence learning. The company has also introduced Pono, a payload satellite attachment that will better assist satellites with processing data.
The change will mean satellite operators won't need to downlink the data and do the computing on their own. Instead, Pono will be able to access and carry out the data while still in orbit. Privateer told Bloomberg it hopes to launch the Pono satellite attachment on a SpaceX Falcon 9 rocket in December of this year with another Pono prototype in the works to hopefully launch next year with the intent for it to become fully operational in 2025.
"With Wayfinder as the guide and Pono as the engine, Privateer is linking 'for space' and 'from space,' data drivers and data users, Silicon Valley and space, and economics and sustainability in the orbital environment," Privateer CEO Alex Fielding said in a company blog post. "This is about refining and redefining how we, as a society, can maximize the life and utility of our satellites to enable new applications … while standardizing norms of behavior in space."
The company will use its Wayfinder app, which is a satellite tracking app that currently provides the locations of space objects and analyzes potential collisions, as the storefront for its marketplace, company spokesperson Beau Holder said in an email to Gizmodo. It will be available to Privateer's end users which includes Global 2K, commercial companies, and individual developers and researchers.
Wozniak started Privateer with Fielding in 2021 with the goal to clean up Earth's low orbit which is comparable to a garbage dump, containing millions of pieces of space debris including broken satellites, rock fragments, and debris from vehicle stages or space missions. But what's more, the company always had the intention of "building … the Google Maps of space," Fielding told TechCrunch in 2021.
Wozniak compared the marketplace to the short-lived Uber pool rideshare, and in the blog post, Privateer said it hopes by doing this, it will cut down on the number of single-use satellites that are launched into orbit.
"Building a data ride-sharing economy in and from space, paired with our on-orbit AI, enables Privateer to give away the safety, sustainability, and optimization technology that helps earn satellite operators more customers while giving a global user base a way to access space that traditionally has been reserved for large governments only," Wozniak said in the blog post. "This is similar to when GPS technology became available to the masses and we expect it to have a similar impact."