If you've been holding off on joining Tinder because it carries the stigma of being an app for hookups, have no fear: a new study published in the journal Personality and Individual Differences found no one on Tinder is actually having sex.
Researchers at the Norwegian University of Science and Technology (NTNU) surveyed more than 600 students on their social media activity and sexual behavior. They found that most people on dating apps like Tinder are interested short-term sexual relationships but aren't actually hooking up with anyone.
Of the 641 students—age 19 to 29—who were questioned as part of the study, nearly half copped to using "picture-based mobile dating apps" at some point, and one-in-five were active users. Users of apps like Tinder and Bumble were described by researchers as showing higher levels of "sociosexual orientation," or interest in sex outside of a committed relationship. In laymen's terms, these people are horny as hell.
The study found about an equal number of men and women were identified as having a sociosexual orientation, and those people were typically more active on Tinder and similar apps. That sounds like good news for everyone involved. Pair up and get to indiscriminately fucking! (In as safe and healthy a manner as possible, of course.)

G/O Media may get a commission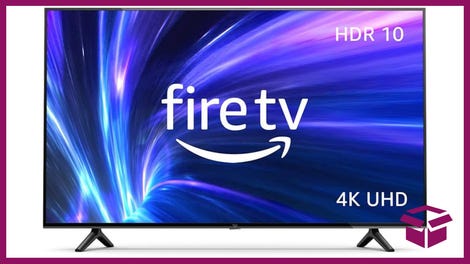 42% Off
Amazon Fire TV 50" 4K Smart TV
Unfortunately for the folks swiping away looking for a hookup, they are few and far between. "Dating app users don't have more casual sexual partners than others with the same short-term preference," Mons Bendixen, an associate professor at NTNU's Department of Psychology, said in a statement.

According to the researchers, Tinder is basically just a replacement for trying to hook up with a stranger at a bar. There are still plenty of people looking, and the venue has changed, but the results have not. Now instead of leaving alone at bar time, people are striking out from the comfort of their own home. Isn't technology grand?

The study did provide some insight into how men and women typically use apps like Tinder. (The study did not discuss nonbinary individuals.) They found that women typically spend more time on the app and give more consideration to each person they come across. Men, on the other hand, were described as "more efficient" in their approach, making quick decisions. This could also be described as being incredibly thirsty.

It was also revealed that while most Tinder users are looking for some sort of sexual relationship, both men and women regularly use the app purely for entertainment. It's a diversion, like a mobile game, that fills the time when there is nothing else to do.

So if you aren't on Tinder yet, download it and give it a try. See if you can set a new high score. Don't worry, you're not going to get laid anyway.