What a week, what a week. As January faded into memory and February began, we saw the return of a (likely intoxicated) Ken Bone, Mark Zuckerberg claim he's actually happy we're using Facebook less, Apple continue to make a boatload of cash selling iPhones (though perhaps not as many as it would like), and we finally put an end to the debate over which milk-like substance is best. (Read it and weep, almond milk fans.)
For more of the highlights from the week, from tech and science to long-reads and how-tos, here are some of the best stories Gizmodo has to offer.
When footage of CBS's 1967 coverage of Super Bowl I first emerged from the ashes seven years ago, sports historians reacted with glee. Long considered one of the Holy Grails of sportscasting history, the footage, found on a set of two-inch Quadruplex video tapes in a dusty Pennsylvania attic, provided a rare glimpse at an event once held exclusively in the memories of the nearly 62,000 attendees that January afternoon at the Los Angeles Memorial Coliseum. What followed was a mixed bag of realized hype and disappointment.
G/O Media may get a commission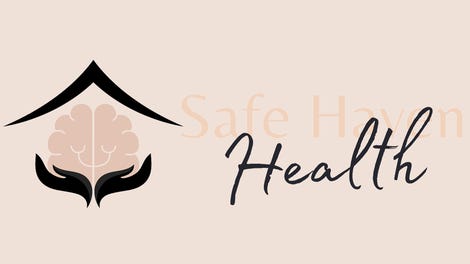 Addiction counseling
Safe Haven Health
Adriel Desautels was suddenly in a serious mess, and it was entirely his fault.

Sitting in his college dorm room back in the mid-1990s, Desautels let his curiosity run rampant. He had a hunch that his school's network was woefully insecure, so he took it upon himself to test it and find out. It wasn't long before he found himself in a dull faculty conference room, university officials hammering him with questions as a pair of ominous-looking men—Desautels says he still doesn't know who they were, but it's hard not to assume they had badges in their pockets—stood quietly listening on the sidelines.
Saddle up, cord cutters. Your life just became slightly less inconvenient. YouTube TV will now work on Roku devices, which means you can watch over 40 channels of live entertainment through your set-top box. Does that make YouTube TV more appealing? Sure. Does that make YouTube TV worth $35 a month? Ehhhhhhhhh.
It was 4am, and the headband strapped to my skull woke me up chanting a series of winter-related words. "Christmas. Soup. Pasture. Eternal." It was part of a cognitive exercise that was supposed to distract my brain. The purpose of this babel was to give me peace of mind to help me fall asleep, but instead, it woke me up three hours before my alarm. I double tapped my head, silencing the voice, tore the device off, and shoved it in my nightstand. That morning my phone would ask me why it stopped collecting my sleep data so soon.
This week, Good Morning America aired an interview with Logan Paul, in which the wayward YouTuber explained again how he messed up and he's really, really sorry for posting a video in which he gawks and laughs at an apparent dead body in Aokigahara, known as the suicide forest. He's learned tough lessons and maybe it was all supposed to happen this way because now he can use his fame to help others.
All good things must come to an end—and bad things, too. Bitcoin has had a hell of a ride over the last year, but that all seems to be over as almost 60 percent of its value has vanished in the last month. Enthusiasm in the cryptocurrency market is low as Bitcoin dropped below $8,000 for the first time since November.

Since its discovery over a hundred years ago, the 240-page Voynich manuscript, filled with seemingly coded language and inscrutable illustrations, has confounded linguists and cryptographers. Using artificial intelligence, Canadian researchers have taken a huge step forward in unraveling the document's hidden meaning.
As one of the worst flu seasons in years continues to sicken people across the U.S., one of its most striking aspects are the untimely deaths it's caused: A 21-year-old bodybuilder; a 12-year-old boy; a 40-year-old marathoner. Infants, the elderly, and immunocompromised people are always at higher risk of dying from the flu, but how exactly does the flu kill an otherwise healthy person?

It's been just under a month and a half since Star Wars: The Last Jedi hit theaters, and whether they loved or hated the movie, many, many people have had questions about the things that happen in in it. In age where a director like Rian Johnson is both widely available on social media and willing to talk to an eager press, he's been asked about these things... a lot.
Marvel Studios' Black Panther had its world premiere on Monday night along with several press screenings in New York and Los Angeles. Soon after, reactions hit social media and if you weren't already mega-hyped for this movie, you're about to be.
As iTunes creaks and wheezes its way into its 17th year of existence, for a lot of music lovers it's fallen from favor as the go-to application for managing a local library and cranking out the tunes. If you're looking for something that can provide a simpler, more intuitive way of playing music from your computer, we've got some excellent suggestions.
Many of us are more security savvy than ever when it comes to our phones and laptops, but there's one threat you might not be protecting against—the people inside your own home. Whether you're worried about nosey housemates, clumsy kids, or horrible siblings, these are the steps to take to make sure your stuff stays private.