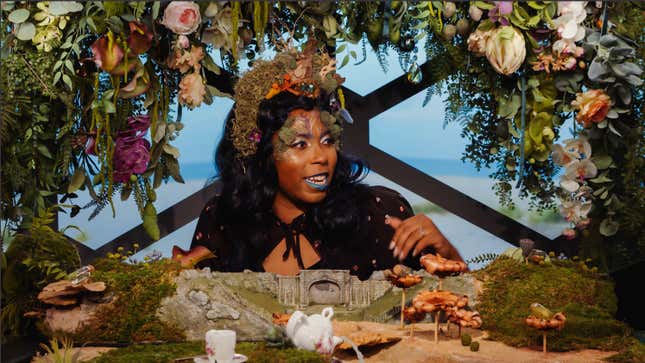 Linda Codega is a tabletop roleplayer, writer, and critic. They have been covering TTRPGs for nearly five years and playing TTRPGs for nearly two decades. They curate the biweekly Gaming Shelf for io9, and you can keep up with their reporting here. Send tips, recommendations, and new games to lcodega@io9.com.
How Conspiracy Theories and Disinformation Spiral Out of Control on the Internet | TechModo
The top story:
The tabletop ecosystem is shifting incredibly fast, and has been for the past two years. Over the next year the TTRPG business will boom as both Dungeons & Dragons and Warhammer 40K venture into film. It will be a year of extreme growth and competition as new Virtual Table Top (VTTs) sites establish themselves, crowdfunding adjusts to new modes of development, and players navigate the new edition of D&D. There will be more players, more games, and much, much more money flowing into the hobby in 2023.
What we're waiting for:
Unconventional wisdom:
Make games, not systems. A lot of TTRPG systems have been made with the intention of being extremely accessible and flexible, but do not have a game that really makes them stand out at release. Companies want their own tentpole mechanical system so they're not dependent from any other (like Dungeons & Dragons' infamous Open Gaming License). But while I admire a lot of this innovation, I want more games. I want games that are built up around a system, or a system that is specifically designed for a game, that supports the game from the ground up.
Systems guarantee a lot of things for creators; independence, franchise opportunities, and the ability to develop a style, all of which are desirable, and perhaps even necessary, goals of adapting to the current TTRPG ecosystem. But there are a lot of systems out there that are without an organically inquisitive game to back them up, and rely on the recognizable potential of its success through a third party to gain traction. I want to see innovative new games succeed that are built on top of customized systems (which can then be adapted into SRDs), not the other way around.
People to follow
Journalists/Reporters/Critics
Designers/Creators
(In an attempt to make my job easier I asked Twitter for their favorite designers. This backfired on me, as had 10 times more names than I was previously considering, but you can peruse all the response and incredible designers in this thread.)
Companies to watch:
A longshot bet:
OneD&D's release will trigger an outpouring of new content that is completely divorced from Dungeons and Dragons as current players decide whether or not to shift to the newest edition. I hope that when this shift comes it opens space for radically different systems to upset the grip that the D20-system has on third party presses, actual plays, and convention space.
---
Want more io9 news? Check out when to expect the latest Marvel, Star Wars, and Star Trek releases, what's next for the DC Universe on film and TV, and everything you need to know about the future of Doctor Who.