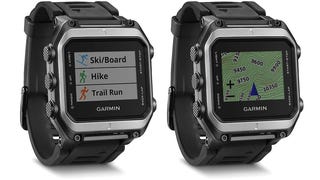 A hike deep into the woods or unexplored territory is only fun if you know you can find your way back out. And to ensure that adventurers can safely get to or from their destinations without a pack weighed down with gadgets, Garmin's new epix watch straps a full GPS navigator to your wrist, complete with touchscreen…
Netflix has reached an agreement with Epix to include films from Paramount, Lionsgate and MGM Studios as part of its Watch Instantly offerings, starting September 1. The films will be available on Netflix only 90 days after their pay TV debuts.
Netflix is actively pursuing an exclusive online streaming deal with startup pay-TV channel Epix—a move that would mean access to powerhouse studios Paramount, Lionsgate, and MGM. Netflix will reportedly pay around $1 billion for the five-year deal.
Lionsgate, Paramount and MGM are banding together to create a Hulu-style streaming service called Epix, promising new, pre-DVD-release films at 720p quality. The way they're going about it, though, is a little strange.
The Samsung Epix—the BlackJack III in another dimension where BlackBerry doesn't exist and the acronym BJ doesn't make people snicker—actually seems like a solid successor to the BlackJack II, adding the major things it needs to not get laughed at by every other smartphone today, "world's first optical mouse in a…