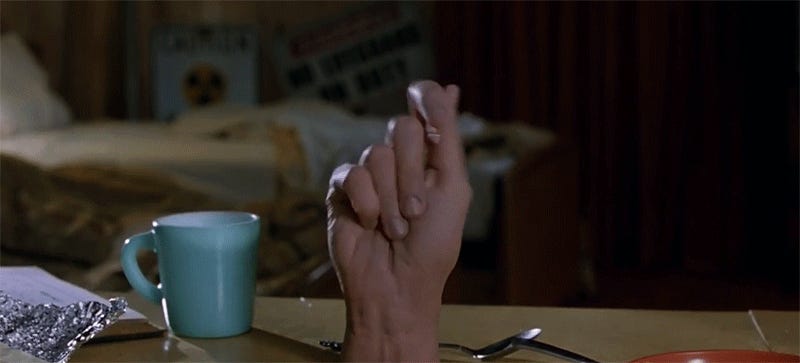 Even in the dingy, often thankless role of character actor, Christopher Hart holds a special position of anonymity.
Originally (and still) a magician, Hart developed amazing dexterity in his hands, which led him to play Thing in the Addams Family movies. While a single hand might not seem expressive in concept, Hart brought playfulness and energy to the role, as No Small Parts points out. Consequently, it also pigeonholed him as the disembodied hand guy, which he would rehash in varying degrees for the rest of his career.
Quicksilver Highway, One Hand, Left, an episode of Angel called (predictably) "The Hands," and the Devon Sawa horror comedy Idle Hands? All Christopher Hart. All movies with manic, severed hands. It's almost like people started writing parts for him after seeing his Thing performance. And then in 1999 they stopped. Hart went back to magic, leaving behind perhaps the most niche career in acting history.