One thing smartphones aren't very good at? Sharing. They keep to themselves, hoard what they create, and bristle at the thought of accessing and sharing files like a normal computer. Thankfully, we have these apps.
These apps will fall into one of two categories, and sometimes both. Some are cloud-based storage apps, and others focus more on local sharing, via USB or network. All are a means to the same end: being able to access your computer's files while you're on your phone, and your phone's files while your using the computer.
iOS
GOLD MEDAL: ReaddleDocs

G/O Media may get a commission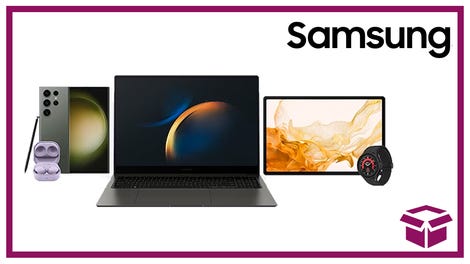 24 hour deals
Discover Samsung - Daily Deal

ReaddleDocs' devs seem to have set out to build a document reader, slipped into some kind of ecstatic coding frenzy, and added features until their fingertips turned to pulp. Along with extensive document (primarily PDF) reading and file managing abilities, it acts as a network drive over Wi-Fi, supports two-way file sharing over 3G or EDGE, can connect to pretty much any major cloud storage service from Dropbox to MobileMe to Google Docs, has a phone-to-phone transfer feature and accepts any files sent to a unique ReaddleDocs email address. I've only scratched the surface, really. $5, iPhone and iPad
SILVER MEDAL: Dropbox


The official Dropbox app is by far the best implementation of the widely use and supported cloud storage service, earning its place not for a particularly impressive feature list, but for ease of use and the strength of its parent service. Think of it as a substitute for having an accessible filesystem for your iOS device, with the bonus that it's available everywhere. Free, iOS
BRONZE MEDAL: Box.net


Box.net is a distinctly Dropbox-y app, but with a specialty: Collaboration. Most cloud services and apps let you store and to some extent share files, but Box.net lets people comment and exchange notes on a given file. Free, iOS
OTHERS TESTED
• SugarSync: A cloud storage service with a generous free allocation, and a less than perfect app.
• MobileMe iDisk: You'd think Apple's own cloud service and accompanying app would fare a bit better, but a combination of service cost and an anemic feature list held it back from the leading pack.
• Goodreader: Another document reader with sharing abilities, Goodreader is at its best when the files at hand are all business: PDFs, Word docs and the like.
• Air Sharing Pro: An old favorite supplanted by cheaper, snazzier upstarts. Still worth a look, though, if sharing over Wi-Fi is a priority.
Android
GOLD MEDAL: Dropbox


It really doesn't get easier than Dropbox. With its Android app, you can view and edit all your Dropbox files in a sweet and simple interface and even stream music and videos you've uploaded to Dropbox in its media player (or save for offline viewing). Plus you can upload photos and videos taken from your Android phone straight to Dropbox too. The cherry on top is that Dropbox on Android works with a bunch of third-party apps and offers easy link sharing. If you're not using it already, there's really no excuse not to try it (especially since Dropbox gives you 2GB of storage for free). Free, Android.
SILVER MEDAL: GoAruna Files


GoAruna is a similar service to Dropbox (free 2GB online storage) and its Android app can do a lot of similar things (like stream uploaded media) but it just not quite as easy to use (due to some unnecessary pizazz). But! It does offer a little more versatility than Dropbox, with GoAruna you can dig around your phone's local directory and literally upload any file from your phone to GoAruna's cloud. If you're more concerned with uploading files from your phone to the cloud (as opposed to grabbing files from the cloud to your phone), GoAruna may be better suited for you. Free, Android.
BRONZE MEDAL: SwiFTP


If you're looking for an FTP server (and not cloud storage), SwiFTP is as good as it gets. It's fast and simple, all you need to do is create a username and password, set it to start, and you can access your phone from any FTP client (or browser) within your network. Free, Android.
OTHERS TESTED:
• SugarSync: Another cloud storage/file sharing app that's easy to use but not exactly the prettiest girl at the ball
• Zumodrive: Really straightforward UI but a little slower than Dropbox, also only gives you 1GB free when you sign up from your phone (have to earn the other 1GB on the computer)
• Files Anywhere: Complicated UI and only 1GB of cloud storage but lets you fax documents straight from the app.
• File Share: Basic way to bring files from your PC onto your phone over your network. Annoying that there's no way to exit the program.
• WebSharing File/Media Sync: Great way to transfer files over Wi-Fi, just not worth 3 bucks