Sprawl is inconvenient, ugly, and permanently damaging to the environment. And it can also make you sick. A new study shows that sprawling metropolitan areas not only force residents to live farther from where they work and shop, but could also be causing them to lead shorter, unhealthier lives.
An Index of Sprawl
Smart Growth America's Measuring Sprawl study looks at development patterns for 221 metropolitan areas and 994 counties (examining data for both and combining them into a single measurable region helps to compensate for unnaturally large or populous counties). The researchers assigned each place a "Sprawl Index" using four indicators: like residential and employment density; the diversity of homes, businesses and services in a neighborhood; the strength of local urban centers; and the size and accessibility of the street network.
The data's from 2010 (the most current available) so things might've shifted a bit over the last few years, but according to the study, these are indeed the most sprawling places in the country:
Hickory/Lenoir/Morganton, NC (24.9)
Atlanta/Sandy Springs/Marietta, GA (41.0)
Clarksville, TN-KY (41.5)
Prescott, AZ (49.0)
Nashville-Davidson/Murfreesboro/Franklin, TN (51.7)
And here are the most dense, compact metropolitan areas in the U.S., with the New York City region unsurprisingly on top:
New York/White Plains/Wayne, NY-NJ (203.4)
San Francisco/San Mateo/Redwood City, CA (194.3)
Atlantic City/Hammonton, NJ (150.4)
Santa Barbara/Santa Maria/Goleta, CA (146.6)
Champaign/Urbana, IL (145.2)
The study goes further to break down lists of cities into large, medium, and small metropolitan areas, and also names the leaders within each indicator. So, for example, when compared only with other cities of its size, Atlanta's region takes the title of most sprawling large urban area.
G/O Media may get a commission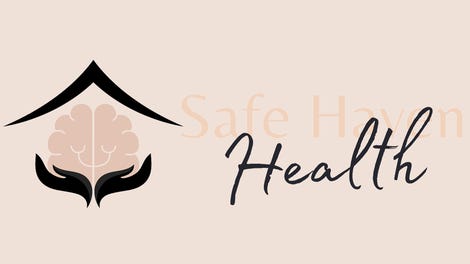 Addiction counseling
Safe Haven Health
Live Long and Prosper
Researchers also looked at the ratings to examine quality of life, which makes an incredible case for living in more urban areas. People who lived in denser places have greater economic mobility, spend less on housing and transportation, and live longer lives.
Two of the most telling findings have to do with health and safety: Both obesity and car crashes are far lower in dense urban areas. For every 10 points a region ascends in the rankings, fatal crashes decrease by 15 percent. And the higher a city is in the rankings, the lower the body mass index of its residents. A 5-foot 10-inch man in Arlington, Virginia will on average weigh four pounds less than a man of similar height in Charles County, Florida.
Check out the whole study to see where your city ranks and view the methodology as well. [Smart Growth America]