Grand Central Terminal is a small village in one of the largest cities in the world. But this village has secret features that don't appear on any map.
A hidden track
Through the decades of construction and renovation of Grand Central Terminal, one track remains a mystery. The secret track, Track 61, links Grand Central to the nearby Park Avenue Waldorf-Astoria, a hotel just five blocks away.
A publicly known connection between Track 61 and the Waldorf existed as early as 1929, but the rails never received much use. Track 61's first official use came in the transportation of General John J. Pershing in 1938, who, after a near-fatal heart attack, traveled cross-country in a weakened state to attend his son's wedding.
Grand Central Terminal authorities often kept a train car on Track 61 to handle emergency situations. FDR made use of the track at least once while in office. During this use, the train car on Track 61 held FDR's favorite automobile, a bulletproof car by the now-defunct Pierce-Arrow Motor Car Company, and opened to allow for the car to be driven directly onto the Waldorf-Astoria's freight elevator.
G/O Media may get a commission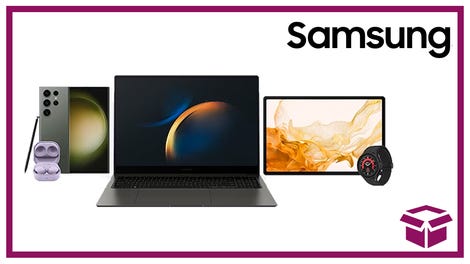 24 hour deals
Discover Samsung - Daily Deal
In addition to serving as a secret transportation route for Franklin Delano Roosevelt, Track 61 doubled as a bizarre event backdrop. A Boston-area clothing store held a fashion show on the site on in the late 1940s, while Andy Warhol held a party on the Track 61 platform in the mid-1960s. It is not known how (or if) Warhol received permission. In the 1990s, security workers found homeless New Yorkers living on and around the platform during winter.
Track 61 is now accessed only by guarded stairwell, as the freight elevator used to travel to the Waldorf-Astoria is welded shut. A train could, theoretically, be held in reserve for Track 61 today - the track would be a great way to leave New York Citduring an emergency.
Inside M42
While Andy Warhol enjoyed parties along Track 61, considerably less is known about the room dubbed "M42". The hidden room contained the electric conversion units that kept trains running to and from Grand Central Terminal.
M42 once held extremely fragile rotary converters, machines that turned alternating current into the direct current necessary to power trains. Rotary converters are notoriously fragile, and at least one World War II-era German plot centered on sabotaging the converters in order to disrupt the flow of U.S. soldiers and supplies.
What exactly lies within M42 today is unknown. The room is believed to be as large as the Main Concourse of Grand Central Terminal; placing the massive basement at 250+ feet long and 100+ feet wide.
While the need for AC-to-DC rotary converters is gone, you cross making a stop at M42 on the way to dinner at Michael Jordan's Steakhouse off your NYC to-do list. The sub-basement is left off modern maps of the terminal, with the location remaining a secret to the general population.
Top image via Randy Le'Moine Photography/Flickr. Image of the 1933 Pierce-Arrow via hoyasmeg/Flickr. Rotary converter image via Kumon/Flickr.