Remember those crappy specs that define a netbook in Microsoft's eyes? Apparently, Intel is just as much to blame.
A hard limit on what exactly constitutes a netbook was somewhat inevitable with the arrival of Windows 7 anyway, given the position Microsoft finds itself in: Home Premium runs just fine on netbooks, but computer makers aren't going to want to pay full licensing fees for a low-cost, low-margin computer, and Microsoft charging different prices for the same bits based on the hardware it's installed on would open up a Pandora's Box so horrible not even Demon Ballmer could close it.
The boundaries give Intel even more breathing room against Via's Nano play for the 11-12 inch space and Nvidia's Ion, which is finally showing up in more than generic plastic boxes for testing. It also lets them maintain cleaner stratifications between the emerging thinner, nicer side of netbooks and the new sorta thin, sorta light, sorta cheap notebooks coming down the pipe.
G/O Media may get a commission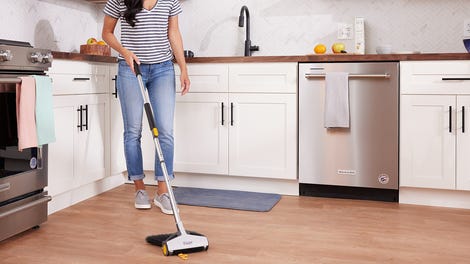 BOGO 50% Off
Flippr - BOGO 50% Off
At the same time, though, you have to wonder if this instinct to keep netbooks inside this very tiny, very hard little box is exactly what's going to make them extinct within a couple years. You know, besides that Apple tabletmajig. [The Inquirer]