A few years ago, Marvel launched Spider-Verse, an epic Spider-Man event that brought together the many weird and wonderful versions of Spider-heroes the comics (and beyond) had to offer, for a spider-fanservice quest. Now, Marvel's bringing them back together again for a far more-ominously titled event: Spidergeddon.

Marvel has now started promoting the event with a big ol' piece of teaser art depicting a bunch of Spider-Heroes, with one mysteriously blanked out:
Today, that hero was revealed as none other than the star of Sony and Insomniac Games' upcoming Playstation 4 game, Marvel's Spider-Man.
As debuted by Polygon, this version of Spider-Man—who, in the game's world, has been swinging around as Spider-Man for eight years by the start of the game, so he knows his way around a webshooter—will debut in Spidergeddon #0, set to hit shelves this September just a few weeks after the game comes out on September 7. The issue will be written by Christos Gage, one of the co-writers on the new game, and will feature art from Clayton Crain (Gage will also write the main Spidergeddon event, working with artist Jorge Molina).
G/O Media may get a commission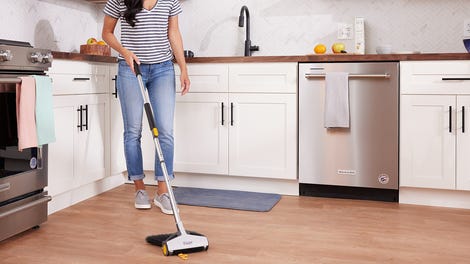 BOGO 50% Off
Flippr - BOGO 50% Off
While we still don't know just what reunites the Spiders of the Marvel multiverse in Spidergeddon—other than, judging by the title, it's going to be a pretty dire threat—Gage told Polygon that Insomniac's Spider-Man will play an intriguing and important role in the series, especially for gamers who've played through his debut adventure ahead of the comic's beginning:
Since I have been writing for the video game for the past three years (along with the ever-amazing Dan Slott, Jon Paquette, and Ben Arfmann), it seemed like a perfect time to bring that Pete into the mix. There are other reasons based in character that make some of the interactions between him and other Spider-folks really juicy and interesting, but I can't say too much without spoiling the game. It's great story fodder though — this is definitely not shoehorning a character in where he doesn't belong. In fact, it seems like an important next step for him.
Considering the game sounds like it's shaping up to be a blast, it'll be interesting to see what this video game Spidey has to offer the comics multiverse when Spidergeddon #0 hits shelves September 26.
[Polygon]