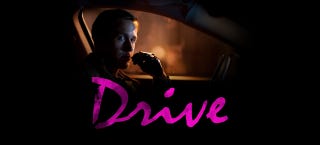 The last thing you might expect to hear on an early 20th century period medical drama about corpse-stealing ambulances and childbirth gone horribly wrong is electronic music. The show in question, The Knick—or Steven Soderbergh and Clive Owen's Mad Men but with doctors—is by most accounts all right. The music is however, by all accounts, excellent.
That would be no surprise because The Knick is scored by Cliff Martinez, the genius behind soundtracks like Drive and Traffic. You can listen to the whole hour-long soundtrack from The Knick, but if you want just a taste, turn up the volume to "Nightcall" from Drive. This particular song is actually by French DJ Kavinsky, but much of the soundtrack is in the same dark, throbbing mood, perfect for cruising down an empty highway at night.
Welcome to Soundtrack, what Gizmodo's staff are listening to every night.