Apparently there are 16 hidden messages throughout this 10 minute film. Eight are easy to spot, six are more difficult and the last two can only be solved by Tom Hanks while viewed on the set of the Da Vinci Code (so you're kinda out of luck on those).
Hey, if he's smart enough to bail from SNL's sinking ship, he's got to have a solid note of advice somewhere in there.
Just in case you missed this earlier today, Israeli scientists have grown a strain of weed that is all CBD and no THC. That's like having a mullet that's business in the front and the back—no fun at all.
G/O Media may get a commission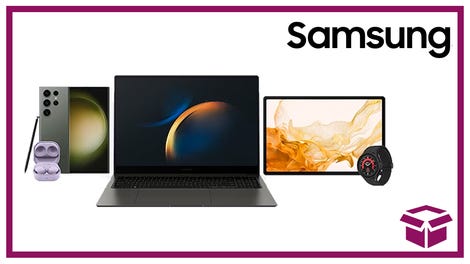 24 hour deals
Discover Samsung - Daily Deal
This is the "Dosher Rich Moss x Fumed Conturex Wishbone Natural Bubbler"—jeez, even the name is complicated. It's 16-inches long, weighs over a pound, and features a double-wishbone suspension for the low, low discount price of a mere $850. Thanks but I'll just stick with rolling papers. [High Priority Glass via Weed Porn Daily]
Oh what, now you're too good for toilet humor? This is comedic (brown) gold I tell ya!