You'd be hard-pressed to come up with two bigger science fiction properties from 2016 than Stranger Things and Arrival. Both were produced by the same company, 21 Laps, which just announced another promising scifi project in the pipeline.
Is AI Moving Too Fast? | Future Tech
The film will be based on Larry Niven's Inconstant Moon, an award-winning 1971 short story about a couple spending what they think is their last night on Earth together thanks to a catastrophic solar event. Writer Daniel Casey is adapting the short story for the screen. It was previously adapted as an episode of The Outer Limits.
Director James Ponsoldt first teamed with 21 Laps on the love story The Spectacular Now, and his latest film, The Circle—which is based on the Dave Eggers novel, and stars Tom Hanks and Emma Watson—hits theaters in April. Casey recently wrote the James Franco film Kin (which you can read about here.)
There isn't a weak name in any of the roles for these movies, including Niven, who is best-known to scifi readers for Ringworld. After its 2016 success, it's obvious 21 Laps knows how to develop good, strong, science fiction stories. That suggests maybe the original, downer ending of Inconstant Moon could remain intact. The story would also have to be expanded somewhat for a feature—but when you realize, for instance, how Arrival was adapted from Ted Chiang's short story Story Of Your Life, you begin to see how that would work. Story of Your Life didn't even have giant spaceships in it, but the major idea came across in a hugely cinematic way. Inconstant Moon could similarly be given a bulking up, but keep its core ideals.
G/O Media may get a commission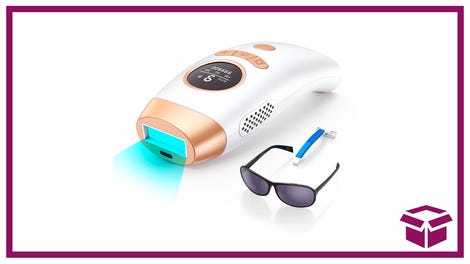 58% Off + Coupon
IPL Hair Removal Device
There's no word how far along the script is for this film, so it's impossible to predict if it will turn into Ponsoldt's next film or not. When it happens, though, it absolutely has the chance to be something special.