There are people who make some serious bread from the App Store. Matt Rix, the creator of the wildly popular iPhone game Trainyard, is one of them. Here's how he did it, starting with his sketchbook.
In a post on his blog titled, "The Story So Far," Rix recounts how Trainyard was conceived and, more interestingly, how it became an App Store hit that would eventually surpass Angry Birds.
It all started as a series of sketches in Rix's notebook in May of 2009. He was a Flash developer at the time and settled on the idea of a Flash game involving paint-filled trains. After discovering the Cocos2D for iPhone framework and spending a few weeks getting his feet wet with a practice game, he started on Trainyard. After some stretches of inactivity and the birth of a child, Rix completed the game. It was submitted to the App Store on May 30, over a year after he had first conceived of it.
G/O Media may get a commission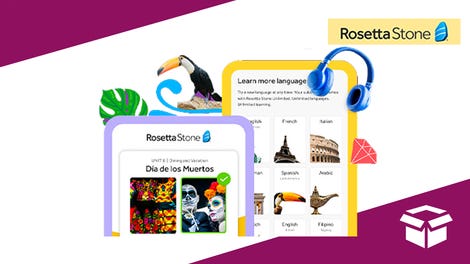 Extra 20% off
Rosetta Stone Lifetime Subscription - All Languages
When it was released in June, Rix was pulling in about $60 a day in sales. He made a few small efforts in advertising—$50 to AdMob, $50 on Google Adwords—but they didn't have much of an effect. He coveted a review on TouchArcade but did not receive one. After four months of being in the App Store, he had sold 2338 copies and made $3200. It wasn't a failure by any means, but it wasn't a runaway success, either.
Then Rix made a tough decision. He'd release a free, lite version of Trainyard. On September 30, Trainyard Express hit the App Store featuring 60 new puzzles. The next day, a big Italian blog wrote a glowing review of the game and it was downloaded 22,795 times, quickly becoming the #1 free app in Italy. Downloads of the paid version picked up in Italy as well.
The game gained steam in Europe throughout September, an in early October Apple wrote Rix about featuring the game in the App Store. As Rix says, "the Trainyard Express experiment had officially paid off." Here's what his sale chart looked like after getting the coveted featured slot:
The game didn't stop being successful there. In concert with his recap post, Rix put Trainyard on sale for $1, and a few days later, it surpassed Angry Birds, climbing to #2 in the App Store.
Of course, none of this would have happened if Trainyard wasn't devilishly addictive. (It really is! Go try it out.) But it also shows that some careful consideration, a nice version that people can try out, and a little attention from Apple can be the recipe for App Store success. [Trainyard on iTunes, Matt Rix]