With Eureka and Game of Thrones already up and running, what else can we look forward to this summer season to keep us out of the terrible, evil sun? We've compiled all the new summer TV shows and returning series all in one post, for easier DVR planning.
What are you more excited about: Falling Skies or True Blood?
April/May
Planet Earth Specials
A new collection of Planet Earth specials will be premiering this April and May including, Planet Earth: Extreme Journeys, and Planet Earth: Extreme Predators (which sounds boss). The new specials will be narrated by Sir David Attenborough, but for now let's just watch a gaggle of adorable children try their hand at narrator.
Where: BBC America
When: Sunday, April 29 at 10pm/9c.

---
June

True Blood
The King is back! The King is back! The King is back! The King is back! After a lackluster 4th season, we can't WAIT for the 5th season which promises the return of not one, but two big bads. Oh, and naked people doing naked things with Southern accents. Hooooorah!
Where: HBO
When: Sunday, June 10th
Falling Skies
What happened to Tom Mason after he boarded the skinny CG alien's ship? What about his son — we've already seen the first three minutes of the new season, and little Ben is looking messed up! The fight to free humanity from the Skitters continues.
Where: TNT
When: Sunday, June 17th
G/O Media may get a commission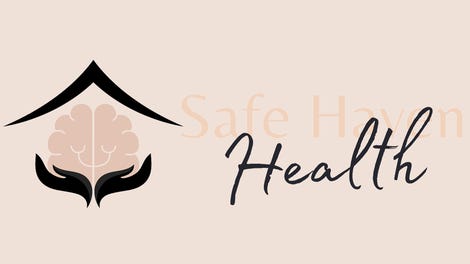 Addiction counseling
Safe Haven Health
The Eric Andre Show
We have absolutely no idea what to expect from this talk show. We do know that Eric Andre is a very funny stand up comic, and Adult Swim late night spots usually promise lots great shows to get high in front of. We included a bit of his standup so you can be the judge if you like his sense of humor or not (I do). Here's the official synopsis:
A dingy public-access TV channel within an alternate reality, The Eric Andre Show creates its own distorted pop culture universe by conducting interviews with an unpredictable mix of actual celebrities, 'fake' celebrities and extreme real-life weirdos.
Where: Adult Swim
When: Sunday, June 24th
Wilfred
Elijah Wood and the angry dog that only he can hear speak return to hump the shit out of your stuffed animals.
Where: FX
When: Thursday, June 28th
Teen Wolf
Teen Wolf is back! Will his team win the lacrosse regional championship tournament this year? What about Prom? Fingers crossed for a crossover episode with Teen Mom — "surprise, you're having a litter!" Here is a behind-the-scenes look on the second season including a table read of the third episode for those still tuning in.
Where: MTV
When: Sometime in June
---
July
Perception
This is the first we've ever heard of this crime series, but it stars Will from "Will and Grace" and the beautiful nerd from She's All That, so yeah. We haven't seen them in a while, right? It's basically The Mentalist meets Liar and Law & Order. Oh and LeVar Burton is in it!
The FBI recruits an eccentric neuroscience professor (Eric McCormack) to help solve complex cases. This crime drama, which also stars Rachael Leigh Cook, Arjay Smith, LeVar Burton and Kelly Rowan.
Where: TNT.
When: Monday, July 9th
Breaking Bad
We have absolutely NO idea what is happening in the new season of Breaking Bad, but we are completely crushed because this will be our very last season with Walter White, ever. Here's the only clue AMC has released thus far, "(Bryan Cranston) deals with the messy aftermath of Gus Fring's (Giancarlo Esposito) equally messy death." Which isn't saying much. Can't wait!
Where: AMC
When: Sometime in July
Dates TBA
Alphas
With the gang in tatters and their superhero abilities revealed to the public, what will happen to the Alphas? We can expect 13 episodes this season, and it will be premiering back-to-back on Monday nights with Warehouse 13, we just don't know when yet.
Where: Syfy
When: ???
Warehouse 13
What wacky artifacts will the gang find this season, and how will they shoulder being the only series with any charm left on Syfy after Eureka ends?
Where: Syfy
When: ??
Haven
The third season of Haven promises answers, and we demand them! Like what the hell was going on with that creepy Christmas episode with the snow globe? And what are we going to do with Hadley?
Where: Syfy
When: ???
Superjail!
At New York Comic-Con Adult Swim announced that there would be a third season of Superjail! and rumors were circulating that it would air by April — well, April is almost over. Fingers crossed we get sentenced back to David Wain's creepy prison ASAP!
Where: Adult Swim
When: ??