Before he was a formative presence on The Walking Dead, Greg Nicotero worked as an assistant for Tom Savini on George Romero's 1985 classic Day of the Dead. Recently, he reminisced on working with the late director, and he's got some great stories to tell from the experience.
Nicotero, who works as an EP, special make-up effects supervisor, and director on Walking Dead and Fear the Walking Dead, dished on his experiences with Romero during a Q&A at the Los Angeles Aero Theatre. As recorded by Entertainment Weekly, he described how he ended up with a small, strange part in the film:

"In the original script, they find a head and the head is still alive," he said. "It's the head that doctor's working on with the electrodes. When they started cutting the script down, George had said, 'Well, that guy's got to stay.' So, Savini said, 'Why doesn't Greg do that? We'll make a copy of his head, and then that'll be the mechanical head that the doctor's working on.' And then, when the script got pared down, the gag didn't really work without you seeing who that person was before. So, they said, 'Oh, we're going to give you a character.' I'm not a terrible actor. I'm an okay actor. But — actually, I'm a terrible actor — but…they wrote a part for me."

The part, it seems, did not go well, as Nicotero ended up nearly vomiting due to it:

"And one of the funniest days [was], there's that one scene in Day of the Dead where they're all sitting around…it's a big scene where the whole group is there. And I'm supposed to be smoking weed…and I don't smoke, so they brought me rolled cigarettes without filters on them. So, for like three hours, I was smoking cigarettes with no filter. I was f—king green. Like, I was going to vomit everywhere. And then they break for lunch…And I couldn't stand up, I was so dizzy. And George walked over, and looked at me, and said, 'Are you alright?' I'm like, 'I can't stand up.' And he laughed for five minutes….And he stuck his arm underneath me and was like, 'Come on let's go,' and he lifted me up and took me to lunch. So that was how I got a part!"
G/O Media may get a commission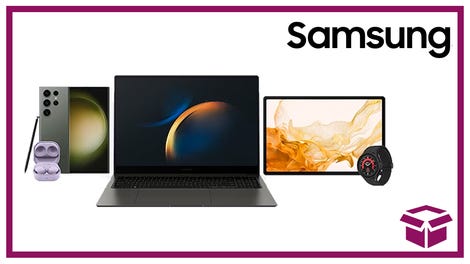 24 hour deals
Discover Samsung - Daily Deal
Apparently, Nicotero also tried to get Romero to direct episodes of The Walking Dead, but he declined. . The entire article is worth reading, and is a wonderful reminder of what a fascinating and talented creator Romero was.

Romero passed away in 2017, after a battle with lung cancer.

---
For more, make sure you're following us on our new Instagram @io9dotcom.