This week, the App Store goes on a little gaming kick. Sort of like the real world. COINCIDENCE?!? Yes.
It's not that there weren't a few cool iPhone announcements at E3—there were!—it's just that not much from LA actually made it to the App Store this week. Luckily, a few great ones did, along with some also-good, non-game stuff too.
The Sims 3: It's not every week we get a full-fledged iPhone conversion game from a studio like EA, and it's even rarer that they're truly worth the price. Despite somewhat unwieldy controls and sometimes choppy framerates, the Sims 3 is one of the great ones. It's an honest Sims game, not a half-assed mobile version, which is probably why EA feels like they can charge $10 for it.

G/O Media may get a commission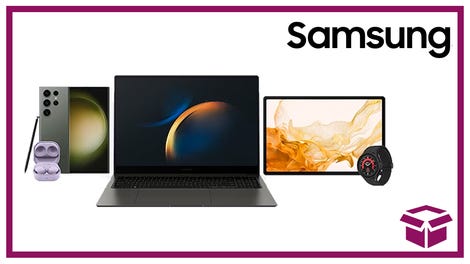 24 hour deals
Discover Samsung - Daily Deal
Parachute Panic: In this simple little game, you direct pencil-drawn parachuters to a safe landing, avoiding helicopters, UFOs, and sharks (?) on the way down. The gameplay is engaging, if a little bit repetitive. The artwork looks great, and the soundtrack is fantastic, though it's painfully apparent that the developers really, really like Katamari Damacy. A dollar.

Isotope: A fantastic top-down, Geometry Wars-esque shooter, Isotope wins the day for its control scheme: direct your ship with a nicely-size left d-pad, and shoot in any direction with a second d-pad, which spawns wherever you plant your right finger. The free version is worth an hour or two of play, and the pay version is just three dollars.

LightSource/Graycard: These two apps provide common photography tools—just not for the iPhone's camera. Graycard is an adjustable white balance calibrator; useful if you're not satisfied with your DSLR or video camera's presets, but only marginally helpful in my testing. LightSource is much more practical—it simulates the colors of common photographic light sources. The iPhone's screen isn't that bright, so you can only use this to light still life or low-light shots. A dollar each.

Up: Whoa, hey, it's another movie promo app! This one isn't really worthy of its Pixar namesake, and the game—the most prominently displayed part of the app—is terrible. That said, the extra promo material might be worth the free download, since the included clips, bios and photos give a better sense of what the film's like than all the rest of Disney's cryptic advertising campaign, combined.

AppSales Mobile: How about one for all the devs out there? AppSales Mobile tracks vital app sales and download statistics, tapping into Apple's iTunes Connect reporting system. It's only fitting that such an app exists, though we shouldn't expect to see it in the App Store anytime soon. But come on, you're developers! DOWNLOAD! COMPILE! SIDELOAD! (via TUAW)

This Week's App News on Giz:
• iPhone Zips Will Let You Unzip Jeans to See Naughty Bits
• Ideas We Like: App Store for Apple TV
• Rumor: iPhone 3.0 To Stop Allowing You to Re-Download Apps For Free
• Belkin's TuneCast GPS-Assisted FM Transmitter Is Like Putting a DVR Into a VHS Player
• Sexy Screen Wash for iPhone Is Both Stupid and a Scam
This list is in no way definitive. If you've spotted a great app that hit the store this week, give us a heads up or, better yet, your firsthand impressions in the comments. And for even more apps: see our previous weekly roundups here, and check out our Favorite iPhone Apps Directory and our original iPhone App Review Marathon. Have a good weekend everybody.