Speaking at the Fortune Global Forum yesterday, embattled Theranos CEO Elizabeth Holmes defended her company's blood test technology, while promising to become more transparent in the future.
Theranos came under fire several weeks ago when a Wall Street Journal investigation questioned the company's alleged use of outside diagnostic equipment to perform its innovative, needle-free blood tests. It was also suggested that the company's proprietary equipment has been churning out different results than those generated by conventional diagnostic tools.
More recently, the U.S. Food and Drug Administration released documents showing a list of 14 complaints, most of them in regards to the company's "nanotainer," a small vial that carries blood samples. The FDA considers the nanotainer an unapproved medical device, which Theranos had been shipping to several states.
Yesterday, Holmes told Fortune editor Alan Murray that the company is now using only one finger prick blood test, but that it was her own decision to scale back–one based on her desire to finally get FDA approval.
"[We] are only doing [the] one for [herpes testing], but that doesn't mean we don't have the technology to do [all of] them," she explained. Theranos claims to have a proprietary platform that can accommodate numerous tests, from genetic analyses and cholesterol checks to scans for STDs and vitamin deficiencies.
Holmes refused to admit that the company's technology is deficient, admitting only that Theranos is lacking in the communication department.

G/O Media may get a commission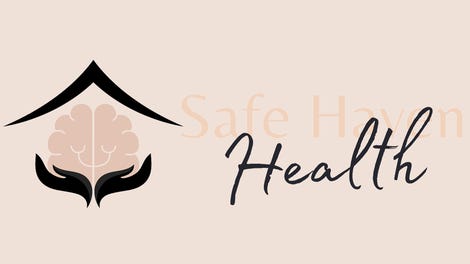 Addiction counseling
Safe Haven Health
"We've concluded we need to do better job of communicating," she said. "We've never talked publicly about what we're doing with the FDA, [but] we're incredibly confident in the data we're submitting to the agency. We've done it in the past and we'll continue to do it in the future. I've learned the point about communication."

To date, Theranos hasn't published any information about its processes to the public domain, nor has it exposed much about its devices. A week ago, Holmes agreed to publish data proving the reliability of its blood tests, but that has yet to happen. Striking a similar tone, Holmes claimed yesterday that her company's era of secrecy is about to come to an end.

"I think right now we want to try and lead in transparency," she told Murray. "There's no reason we can't do peer review and publish other statistics."
When asked if the FDA will approve Theranos's process, she replied: "Absolutely."
The company's poor communication isn't limited to the public and federal regulators. Amid rumors that Walgreens—its biggest customer—may be pulling back on its partnership, Holmes said, "Well, they haven't said that to us."
Sounds like a phone call would be in order.

[ Fortune | USA Today | Verge ]
---
Email the author at george@gizmodo.com and follow him at @dvorsky. Top image by Fortune/YouTube