When I was a kid, I always loved it when auto show season came around, and the concept cars hit the stage. Looking at those uncommon curves felt like looking into the future, where roads twisted through the heavens and The Jetsons read like a historical document. It's funny how that feeling survives.
Now, it is the future. Roads still run on the ground, and The Jetsons is still just a TV show—for the most part. But images from the upcoming "Dream Cars" exhibition at the High Museum of Art in Atlanta still fills me with idealistic glee. Based on the eponymous book about 20th century concept cars, the event serves not only to highlight the most innovative designs of decades past but also a shared idea of the future that's been embraced by people around the world over several generations.
G/O Media may get a commission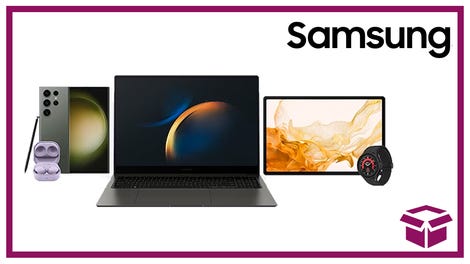 24 hour deals
Discover Samsung - Daily Deal
Edsel Ford Model 40 Special Speedster, 1934
As obtuse as it may sound, many of these concept cars simply look like they want to fly, just like in The Jetsons. Sure, many of the design principles simply line up with the trends of the time, but it's hard not to look at the Edsel Ford Model 40 Special Speedster or the General Motors Firebird XP-21 and not imagine wings attached. (If fact, the Firebird actually has wings.) This, coupled with various attempts to hide the wheels and a dozen different kinds of curved glass show how notions of futuristic design evolved from the age of airships to the jet age to the space age and beyond. They all look like rockets in their own ways.
Voisin C-25 Aérodyne, 1934
But remember: These were just concepts. Unbridled from practical concerns like cost and technological constraints, concepts let designers' ideas run wild. They enabled all kinds of whimsical thinking, like building a new kind of electric car or hoping for new materials or creating the minivan 50 years early. It really is as if you let a bunch of head-in-the-clouds kids design the cars of their dreams for a future that feels so close. Like the cars themselves, though, that specific future survives as an idea—or an ideal. It's hard to tell which.
Stout Scarab, 1936
You can read all about the specifics of some of the highlighted designs at the High Museum's website or visit the exhibition in Atlanta which is open from May 21 until September 7. Or, you can buy the book right now.
Paul Arzens L'Œuf électrique (The Electric Egg), 1942
Norman Timbs Special, 1947
Tasco, 1948
General Motors Le Sabre XP-8, 1951
General Motors Firebird XP-21, 1953
Chrysler (Ghia) Streamline X "Gilda," 1955
Buick Centurion XP-301, 1956
Cadillac Cyclone XP-74, 1959
Lancia (Bertone) Stratos HF Zero, 1970
Ferrari (Pininfarina) 512 S Modulo, 1970