So, you're thinking of walking that plank they call marriage? Sorry, that sounds cynical. What I mean is, "Are you ready for a lifetime of marital bliss, where everyday is full of rainbows and sunshine?" There's no better way to say "I do" than with Lego.
Ah, the cake...here we have a minimal, modern brick-cake, topped with two minifigs, looking lovingly into each other's plastic yellow faces.
A cute Lego charm adorns the bouquet.
G/O Media may get a commission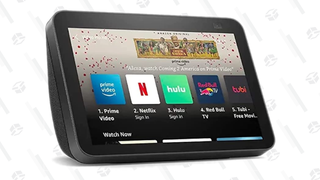 What better way to keep your rings safe than with a Lego-designed ring box!
Little Lego bricks provide the perfect accents to these centerpieces.
It's all about the little details...
And remember, Lego integrates well with your other nerdy obsessions.
Photos by Jannelle Mimms at Darling Studios, LLC (Darling Studios) located in Atlanta, GA.

---
You're reading Leg Godt, the blog with the latest Lego news and the most awesome Lego models in the web. Follow us on Twitter or Facebook.