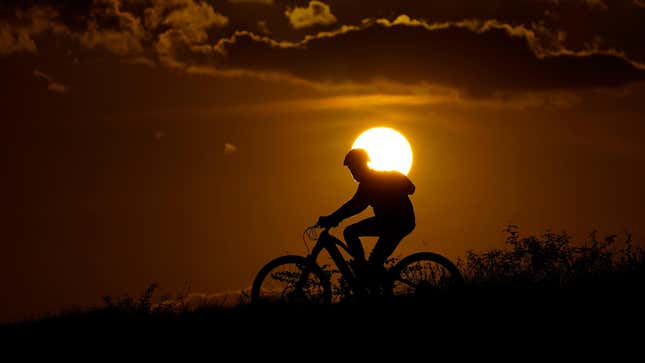 Sky-high temperatures and brutal heat waves have scorched the planet these past three months, creating the hottest Northern Hemisphere summer on record, the UN's World Meteorological Organization and European climate service Copernicus announced today.
How to Know If the Heat Is Making You Sick
This news comes after meteorologists recorded the hottest day ever during July. The following month was not far behind. "It was the hottest August on record–by a large margin–and the second hottest ever month after July 2023, according to the Copernicus Climate Change Service ERA 5 dataset," the WHO's press release explained. August was found to be about 1.5 degrees Celsius warmer than it was in preindustrial years.
There are correlations between this year being an El Niño formation year and the record-setting temperatures worldwide. This week's announcement outlined that 2016 was also an El Niño year that set new records for high temperatures. Global temperatures have steadily risen since industrialization due to human activity, but especially due to the widespread burning of fossil fuels.
UN Secretary-General António Guterres warned that the world is running out of time to implement climate solutions to avoid further warming. "Climate breakdown has begun," he said in today's announcement. "We can still avoid the worst of climate chaos–and we don't have a moment to lose."
The U.S. and the rest of the world have seen record heat domes and consecutive weeks of hotter-than-average temperatures this summer. Triple-digit temperatures in Texas this summer strained the state's electric grid. The state's grid operator even asked residents to voluntarily lower their energy usage during heat waves this June. The grid has also broken several energy use records this year as households cranked up the AC.
This year's heat has also meant alarmingly high ocean temperatures and record low Antarctic sea ice "with a monthly value 12% below average, by far the largest negative anomaly for August since satellite observations," the WHO's announcement explained.
Prolonged heat has also created other environmental challenges. Canada has struggled with wildfires and smoke this summer. The flames were fueled and prolonged by an unusually warm spring followed by a hotter summer, NPR reported. As of September 5, there were over 1,000 active fires in the country, according to government data. Almost 700 of those fires are out of control this week.
Want more climate and environment stories? Check out Earther's guides to decarbonizing your home, divesting from fossil fuels, packing a disaster go bag, and overcoming climate dread. And don't miss our coverage of the latest IPCC climate report, the future of carbon dioxide removal, and the un-greenwashed facts on bioplastics and plastic recycling.