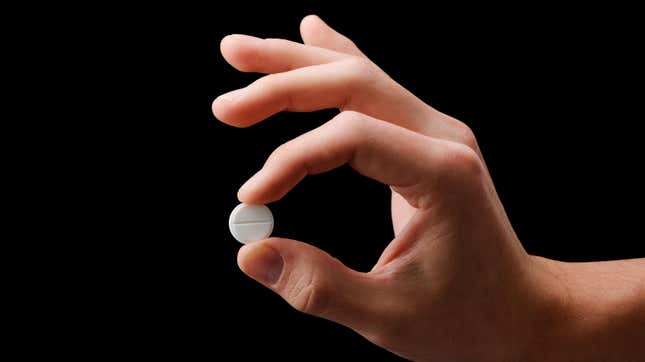 The results of a Phase III trial published this week could soon lead to a new era for the treatment of post-traumatic stress disorder. The study found that a combination of MDMA and psychotherapy was effective at relieving PTSD symptoms when compared to standard therapy. The nonprofit organization funding this research now plans to seek formal approval of MDMA-assisted therapy from the Food and Drug Administration before the end of the year.
'I've Been Obsessed with American Shows Since I Was a Kid'
MDMA is short for 3,4-methylenedioxy-methamphetamine. It's a synthetic drug with both stimulant and psychedelic effects. It's been used historically as a recreational drug, going under the nicknames of Molly or Ecstasy. And it's been classified as an illegal controlled substance by the U.S. federal government since the 1980s. But for decades, some psychologists and researchers have experimented with using MDMA as a way to boost the potency of talk therapy, particularly for PTSD.
This once-nascent movement has picked up a lot of steam in the past few years, thanks to promising, if small-scale, research and changing societal attitudes around the legalization of many illicit drugs. Much of this research has been funded and organized by the Multidisciplinary Association for Psychedelic Studies (MAPS), a nonprofit advocacy group. More recently, MAPS has successfully petitioned the FDA to consider the approval of MDMA-assisted therapy for PTSD. FDA approval of a new use for a drug is typically contingent on positive data from at least two larger Phase III studies—data that now appears to be here for MDMA-assisted therapy.
This new study was published Thursday in the journal Nature Medicine. It involved over 100 people with moderate to severe PTSD who were randomized into two groups: one group that received standard therapy and the other that received therapy plus MDMA. Both groups received three sessions each and were tracked for 18 weeks.
By the end of the study period, the researchers found, those on MDMA-assisted therapy were better off than the control group on average. About 86% of the MDMA group achieved a "clinically meaningful" improvement in their symptoms compared to 69% of the control group, based on a standard measuring scale of PTSD. And 71% of the former group improved so much that they no longer met the criteria for active PTSD, compared to 48% of the latter. No major safety issues were identified among those taking MDMA, though some common adverse effects included muscle tightness, nausea, and sweating.
The new results are in line with the findings from the first Phase III trial funded by MAPS, also published in Nature Medicine in 2021. But the new study, unlike the first, was able to include a more diverse group of participants this time around, an important consideration for the approval of any new drug or therapy. Though not everyone seems responsive to MDMA-assisted therapy, the treatment could provide a valuable new option for people who haven't responded to existing medications or therapy.
In light of the promising results, it appears very likely that the FDA will choose to approve MDMA-assisted therapy for PTSD. But there might be additional logistical hurdles to cross before this treatment can be widely prescribed to patients, according to the AP. MDMA is currently classified as a Schedule I controlled substance by the Drug Enforcement Administration—a designation given to drugs thought to have high abuse potential and no accepted medical use.
MAPS is proceeding with its application and plans to submit for formal FDA approval before the end of 2023. If successful, MDMA-assisted therapy could be available to the public as early as next year.
"We hope that MDMA-assisted therapy for PTSD will be approved by the FDA next year—and that our Open Science, Open Books principle will inspire researchers to make this just the first of many psychedelic-assisted therapies to be validated through diligent research," said Rick Doblin, founder and president of MAPS, in a statement from the organization.