The Trump administration policy of separating children from their parents at the border is a grotesque horror show. Children are being kept in cages. And as of this weekend, they're being sent to a tent city in the blistering Texas heat, a move that raises the risk of serious health issues.
The first tent city to house children sprung up last week in Tornillo, which sits right on the U.S.-Mexico border. It's designed to host 400 boys aged 16- or 17-years old. It also opened smack in the middle of a heat wave.
Temperatures there are forecast to top out above 100 degrees Fahrenheit every day this week, while the coolest night is forecast to reach 72 degrees Fahrenheit. The town currently averages 120 days above 90 degrees Fahrenheit a year, 22 of which are above 100 degree Fahrenheit according to data compiled by Climate Central. In other words, this heat isn't going anywhere anytime soon.
Pictures of the camp captured by the Texas Tribune show that the tents have no shade around them. At least they're air conditioned according to the Department of Health and Human Services, which should help ameliorate some of the health concerns. But it's doesn't wipe them out completely.
"The risk of acute physical illness remains significantly high and needs to be weighed in during discussion on the care of children being detained in non-children friendly spaces away from their parents," Junaid Razzak, a doctor who specializes in emergency care at John Hopkins University, told Earther.
G/O Media may get a commission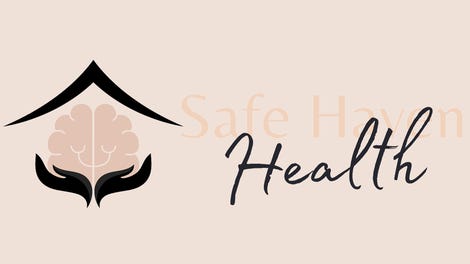 Addiction counseling
Safe Haven Health
Young adults are generally more resilient to heat-related illness, but the kids in the detention centers aren't your average young adults. They've in many cases traveled long distances under stressful conditions and are now unsure when they'll see their parents again or what fate the Trump administration has in store for them.
That stress takes a toll, and can leave kids more vulnerable than usual. Satsuki Ina, a psychotherapist who was born in a Japanese internment camp, spoke with Splinter about the biological impact and what it means:

"That level of anxiety causes tremendous emotional stress, and we know from the research in neuroscience that constant release of these stress hormones can affect a child's ability to learn, a child's ability to self-manage, to regulate themselves."
That last part with emphasis added is one of the biggest concerns in a hot environment. Virtually anyone who spends time outdoors in extreme heat risks heat-related illness, but the effects of extreme emotional stress only exacerbate the threat.
The children at one other detention centers are reportedly being kept indoors for 22 hours a day. It's not immediately clear what the plan is for those living on the dusty grounds of Tornillo's tent city. It's also unclear how well air conditioned the tents are or what happens if the tent cities become overpopulated, something that's already happening at some of those other indoor detention centers.
"Overcrowding is a problem in a lot of ways," Daniel Holt, a New York-based lawyer who authored a report on heat in prisons, told Earther. "As far as heat goes, there's a basic physics to it. Human bodies radiate a lot of heat. The more people you have in an enclosed space, the hotter it gets. If you're using air conditioning, it has to be calibrated to the actual population in the space."
Moving immigrant kids to tent cities in the scorching desert, separated from their families is the injustice of climate change distilled. That it's the official policy of an administration whose shoddy response left its own citizens to die in Puerto Rico in the wake of Maria is wholly unsurprising and yet still monstrous. 
Earther reached out to the Department of Health and Human Services to get more details on just who is running the center and how prepared they are for extreme heat. We'll update if we hear back.