New details have emerged regarding the no-bid State Department contract awarded last year to SCL Group, the parent company of the now-defunct data analysis firm Cambridge Analytica.

Recently obtained documents show the controversial firm, known primarily today for acquiring data on millions of Facebook users without their consent, was paid nearly $500,000 to design an influence campaign intended to thwart ISIS recruitment propaganda. The contract was awarded by the State Department's Global Engagement Center (GEC), which coordinates with federal agencies to counter violent extremist messaging online.
According to solicitation records, SCL Group was tasked in early 2017 with developing communication strategies that "identify interventions which would reduce the use and credibility of the Internet propaganda as well as recruitment efforts by international terrorist organizations," namely the Islamic State.
The new documents concerning SCL Group's work for the State Department were obtained first under the Freedom of Information Act by the Center for Public Integrity, a nonpartisan watchdog based in Washington D.C. (The existence of a vaguely-worded contract and the amount paid were first reported by Defense One in March.)
SCL Group, and its work for the State Department, came under heightened scrutiny this year after it was revealed that Cambridge Analytica had improperly acquired data on as many as 87 million Facebook users, largely in the United States. The scandal over Facebook's data-handling practices prompted legal probes, numerous congressional inquiries, and changes to Facebook's privacy policies.
G/O Media may get a commission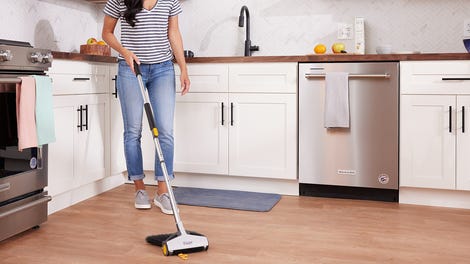 BOGO 50% Off
Flippr - BOGO 50% Off
Among other objectives, SCL Group was tasked with conducting interviews with recruiters and propagandists for ISIS (which is also known as Da'esh), as well as "people who are representative of potential Da'esh recruits in various countries," including those in Europe, the former Soviet Union, and the Middle East/North Africa region. The purpose was to arm the State Department with the knowhow to manipulate ISIS recruiters into spreading less effective and persuasive propaganda and ultimately degrade the terrorist group's recruitment efforts.
A communication strategy to be developed by SCL Group was intended, according to the documents, "to determine which groups, messages, and messengers are capable of influence the behavior of recruiters for Da'esh and/or international terrorist organizations in ways in which they can be discouraged from spreading effective recruitment messages."
The records further show the State Department justified circumventing the bidding process for the contract by arguing, essentially, that no other company was qualified to do the job. "SCL has unique qualifications and special capabilities in designing influence campaigns that work," the records state. "Most influence campaigns in the Countering Violent Extremism (CVE) area are largely based on intuitive hunches or superficial research."
SCL Group, which has long touted its ability to use "behavioral microtargeting" and other techniques to influence political campaigns, was previously employed by political candidates in the United States, the UK, Mexico, and Kenya, among other countries. Cambridge Analytica, which was co-founded and partly owned by U.S. billionaire Robert Mercer, received $5 million from the Trump campaign in 2016.
Earlier this year, journalists with Britain's Channel 4 posed as fixers for a wealthy Sri Lankan client while claiming they hoped to influence the country's elections. The journalists recorded then-Cambridge Analytica CEO Alexander Nix suggesting how the company undermine a rival candidate by bribing them and sending sex workers to their houses.