After Deputy Prime Minister Dmitry Rogozin accused the United States of being the main suspect in rendering their Phobos-Grunt Mars spacecraft useless, the United States Strategic Command has mysteriously deleted all the spaceship's data from their Space Track database.
The US military has not given any official explanation and industry experts can't imagine what could be reasons of this strange decision, which goes against current Space Track policies.
Space Track is an unclassified but password-protected site. It tracks every object in orbit, publishing timely data about their position. The data is publicly available to more than 39,000 users in more than one hundred countries around the world.
G/O Media may get a commission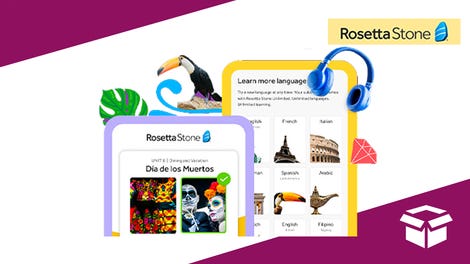 Extra 20% off
Rosetta Stone Lifetime Subscription - All Languages
The site has been publishing tracking information on Phobos-Grunt since it was stranded in orbit, along with expected re-entry points. But all of the sudden, all the data is mysteriously gone, replaced with this cryptic message:
Information regarding the Phobos-Grunt (SCC# 37872) is being accomplished in a different format. This format is different from standard entries posted to Space Track.
There's no link to this "different format" data. However, the site has been publishing information about other objects since then, using the standard data format.
Talking to Aviation Week, former USAF officer and Joint Space Operations Center's ex-director Brian Weeden said that he has no idea of what could be the motivation behind such a weird move. Weeden claims this is directly against current data-sharing policies "on space situational awareness, and undermines efforts by other U.S. government agencies such as NASA and the State Department to communicate with the public and other countries on reentries."
Russian accusation
Yesterday, Russia's Deputy Prime Minister Dmitry Rogozin said they are investigating the causes of the probe's failure, claiming that the United States may have tampered with its instruments using a radar installation in the Marshall Islands. In the spirit of the Cold War's worst moments, Rogozin said that, if true, this would bring both technological and political consequences.
The $152 million Phobos-Grunt failed to ignite its engine soon after successfully reaching orbit on November 8. It crashed into the Pacific a couple of months after it launched from the Baikonur Cosmodrome in Kazakhstan. [Space Track via Aviation Week]