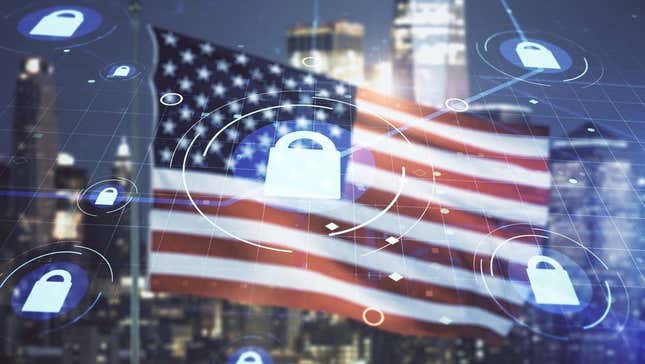 A bill introduced Thursday in response to the reversal of Roe v. Wade would enshrine first-of-its kind protections for location data and health information. If it passes, it has the potential to be one of the most significant privacy laws in American history.

The bill, called the Upholding Protections for Health and Online Location Data (UPHOLD) Privacy Act was introduced by three Democratic senators, citing digital privacy concerns in the wake of the Supreme Court overturning Roe. The proposed law would prohibit the use of personally identifiable health information for targeted ads—but far more significant is the bill's proposal to ban the sale of location data by data brokers, companies that make their money by harvesting information about you and selling the insights.
The bill was introduced by Sens. Mazie Hirono, Amy Klobuchar, and Elizabeth Warren.
"Since the reversal of Roe, data brokers and tech firms have continued to profit from the private health and location data of millions of Americans, including those seeking reproductive health care services," Warren said in a statement.
There is no comprehensive digital privacy law at the federal level, and the few privacy laws Americans do have are extremely specific. For example, The Health Information Portability and Accountability Act (aka HIPAA) is well-known, but many people don't realize that it only applies to health data when it's in the hands of doctors, insurance companies, and their direct business associates. (Betterhelp's online therapy patients may have learned about that this week from the Federal Trade Commission.)
G/O Media may get a commission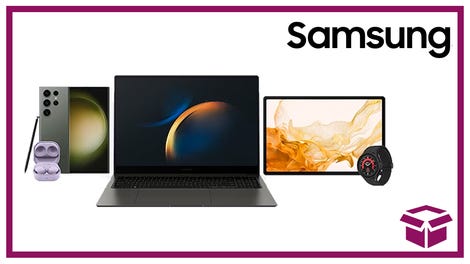 24 hour deals
Discover Samsung - Daily Deal
Location data is by far the most sensitive kind of information that's commonly collected about us. Where you go can reveal things like your medical history, your sexual orientation, your religion, your politics, and even what products you're likely to buy. There are, however, zero laws about location data that apply nationwide.
Similarly, companies that don't have a direct connection to health care are free to do whatever they want with details about your health, so long as they don't deceive their customers along the way.
After the Supreme Court reversed Roe, a Vice report found you could buy data about everyone who visited a Planned Parenthood clinic over the course of a week for just $160, showing where they came from and where they went after. A Gizmodo investigation looked even deeper, and found 32 data brokers selling lists of pregnant people.
Everyone seems to agree that health information deserves more protection, so this may be an attempt to pass broader privacy rules under the umbrella of protecting medical secrets.
There's other movement on health privacy as well. The FTC is fighting for new health privacy rules to regulate health tech companies that operate in a legal gray area. This year alone, the FTC has already fined BetterHelp and the prescription coupon service GoodRx for sharing health data and lying about it.