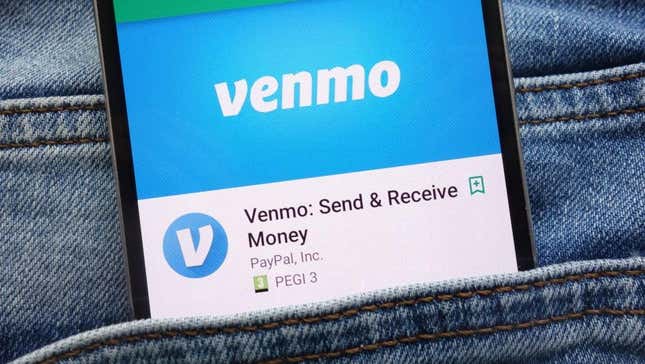 Venmo, Cash App, and PayPal users are being warned not to store money on the apps long-term, the watchdog Consumer Financial Protection Bureau (CFPB) said on Thursday, following Silicon Valley Bank, Signature Bank, and First Republic Bank's failure when customers tried to withdraw money en masse. CFPB is worried about what will happen if another financial crisis occurs, saying those who store funds in Venmo and PayPal could lose it all.
He Tossed His Bitcoin, Now He Wants It Back
"Popular digital payment apps are increasingly used as substitutes for a traditional bank or credit union account but lack the same protections to ensure that funds are safe," Consumer Financial Protection Bureau Director Rohit Chopra said in a news release.
Traditional bank accounts are insured to reimburse up to $250,000 for each customer in the case that a bank goes under, but Venmo, CashApp, or Apple Cash do not have the same protections. The CFPB is continuing to examine these payment app companies that "sidestep the safeguards" that are required by traditional banks and credit unions.
The CFPB said in its report warning consumers about the dangers of storing large quantities of money on the payment apps, "We find that stored funds can be at risk of loss in the event of financial distress or failure of the entity operating the nonbank payment platform, and often are not placed in an account at a bank or credit union and lack individual deposit insurance coverage." The agency added, "Consumers may not fully appreciate when, or under what conditions, they would be protected by deposit insurance."
The CFPB's warning comes as Americans use payment apps more frequently, preferring to use the app to transfer money rather than relying on cash. A 2022 Pew Research Center survey found that 76% of U.S. adults have used a payment app at least once and those under the age of 50 were found to be using payment apps at higher rates. It reported that Venmo is the most-used payment method, with 57% of 18 to 29-year-olds using it.
As payment apps encourage consumers to store their money on the app, rather than use it to just make transactions, the CFPB says it runs the risk of losing consumers billions of dollars. The CFPB said in its report that consumers should make sure they're aware of the risks associated with storing their money on nonbank payment apps. Consumers should instead take preventative measures by transferring their funds back to their personal banking accounts.
PayPal Holdings, the parent company of both PayPal and Venmo did not immediately respond to Gizmodo's request for comment, but the Financial Technology Association told The Washington Post that the apps are "safe and transparent."
The group told the outlet, "Tens of millions of American consumers and small businesses rely on payment apps to better spend, manage, and send their money. These accounts are safe and transparent." It continued, "FTA members provide clear and easy-to-understand terms in all their products and prioritize consumer protection every step of the way."