It's been more than 100 days since Maria decimated Puerto Rico and the island is still reeling. Power is still out for nearly 40 percent of Puerto Ricans, water is polluted with sewage, and federal aid has been slow to mobilize and plagued by sketchiness.

These woes have been ongoing for months but a report from the Associated Press reveals a new issue. The new year has brought an uptick in murders with 32 slain in 11 days. The island averages 56 homicides in a month, already well above the U.S. average, but this month could be a particularly deadly outlier (let's also not forget Puerto Ricans have also been dying for other entirely preventable reasons since Maria).
While the first three months after the storm were close to that average, violent deaths have accelerated in January. It's much to early to call it part of a trend, but at least some research suggests storms and other disasters can lead to an increase in crime.

This is especially true in high-poverty communities, a big issue in Puerto Rico where the poverty rate was 44 percent even before Maria dealt a crushing blow to the island's economy.
The AP reports that the rising tide of murders could be due to drug gangs reclaiming territory. There's also a growing policing vacuum on the island. Reuters reported earlier this week that more than 2,500 police officers—nearly 20 percent of the island's total police force—a day have been calling in sick. That in part led the island's police chief to resign at the request of Governor Ricardo Rossello.
G/O Media may get a commission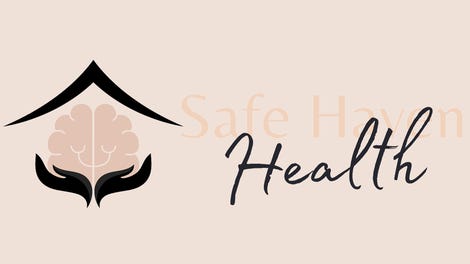 Addiction counseling
Safe Haven Health
"The lack of police is increasing Puerto Rico's safety issues," island legislator Denis Marquez, told the AP. "Everybody is feeling that insecurity."
Research published in 2013 on crime in the run up to and wake of Hurricane Rita—a 2005 storm that led to mandatory evacuations in Houston—shows that the neighborhoods with the highest incidence of burglary were those with large numbers of people living below the poverty line as well as relatively far from a police station.

The Rita theft surge came in the immediate run up to the storm and was likely driven by a wealth of empty homes, an easy target for thieves ignoring evacuation orders.

Sociologists looking at the looting in New Orleans in the wake of Katrina have similarly argued that years of poverty and neglect fueled post-storm looting along with a police force initially overwhelmed by rescue operations.
"It was the confluence of the lack of social control [i.e. policing] and the historically evolving socioeconomic conditions experienced by the poor of New Orleans long before the storm hit the city that resulted in significant looting," the authors wrote.
Taken together, these findings paint a troublesome picture for Puerto Rico, especially as the recent drop in police force availability has forced some stations to close for a few hours each day. But there are also longer-term concerns about how crime in the wake of the storm could stunt growth for years.
A major study of the Philippines, one of the most cyclone-prone countries in the world, from 1990-2008 reveals that storms are tied to a rise in poverty and an attendant increase in property crime a year later. The same study (and a growing body of other research) also found warm weather can further exacerbate conflict and murder, though land-falling storms didn't directly influence murder rates.

"We've got pretty good evidence that storms can leave enduring poverty in their wake," Jesse Anttila-Hughes, an economist at the University of San Francisco who wrote the white paper, told Earther.
It raises a big picture red flag for Puerto Rico about what comes next and the systemic issues facing the island. If poverty rates increase, the island could see more crime. That in turn could cause an exodus of more people with the means to leave, further entrenching poverty and reduced opportunities for everyone who can't leave.

That could become a nightmare for the island, which is already trapped in a toxic debt cycle and fucked up relationship with the U.S. government. Something ambitious like Bernie Sanders' recovery plan could change the island's trajectory and stave off that cycle. It has the support from Puerto Ricans living on the island and the mainland, but is likely DOA in the Republican-controlled halls of Congress.
"The lack of government support breeds desperation, and desperation can certainly bring an increase in violent crime, something supported by both common sense and the research literature," Anttila-Hughes said. "Disasters are a textbook case of the sorts of unusual, highly costly events that are difficult to address outside of the public system, and when the government does not do its job of rebuilding infrastructure, providing access to clean water, and the like the lack of alternatives can make otherwise peaceful communities become desperate."
While the recent homicide surge and rising insecurity are good reminders of the stakes, it's important not to play up the caricature that that's all that's going on in Puerto Rico. Yes, bad shit is happening, but communities are also rallying together after Maria.
The images and video of looting (and news of murders for that matter) that inevitably get broadcast are not the prevailing narrative after a storm. They're just the ones that drive eyeballs precisely because they're sensational.
"One imagines that chronic resource shortages my expose underlying fractures leading to disharmony, but it is important to recognize the these are relatively rare," Sandro Galea, a Boston University physician and epidemiologist who has studied post-disaster impacts, told Earther. "The untold story after disasters is often the enormous positive outpouring among affected residents."