Captain America concept art is heavy on the gadgets, and disaster leads to an intimate moment between two True Blood characters. Plus, plenty of tidbits from Lost, Eclipse, Stargate Universe, FlashForward, Heroes, Eureka, Smallville, and Chuck. Spoilers enrich our lives!
Captain America:
The Incredible Hulk director Louis Leterrier says he's seen the concept art for Captain America:
It's a period piece and it's like "Raiders of the Lost Ark" and with more gadgets...[I]t's "Raiders" meets "Rocketeer" and "Saving Private Ryan." It's going to be so cool.
[LA Times]
Tim Roth revealed that his has signed to play the Abomination in three films, leading to some speculation that the Abomination could appear in The Avengers film, or in some of the potentially interlocking films leading up to it. [Comic Book Resources]
G/O Media may get a commission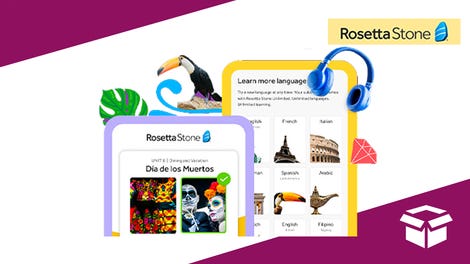 Extra 20% off
Rosetta Stone Lifetime Subscription - All Languages
True Blood:
A new promo is up for Sunday's episode, "I Will Rise Up:"

And we're told not to worry about the fates of Godric, Sookie, Bill, and Jason after the suicide bomber appeared in Sunday's episode. Eric may catch some silver shrapnel, but it will lead to an intimate moment between him and Sookie. [E! Online]
Lost:
The title of the sixth season premiere will be "LA X." The space is deliberate. [DocArzt's Lost Blog]
Eclipse:
Kellan Lutz and Jackson Rathbone say Eclipse is much heavier on the action than the previous two films, and the actors have been in horseback training and fight training. At some point, Jasper puts his fellow Cullens through fight training, so the actors have all been working on their stunts and hitting the gym. [MTV Movies Blog]
FlashForward:
Producer Marc Guggenheim talks a bit about Dominic Monaghan's character, Simon:
[He] is the smartest man in the world, and he definitely knows it. He's mysterious, but not just for story reasons. He's a mysterious kind of person. He's someone that's so intelligent that he has a difficult time interfacing with people on a human level, because he's just so much smarter than them. He's an enigmatic figure whom I hope you'll want to get to know over the course of the first season.
Stargate Universe:
SGU is looking to cast a brilliant waif:
[ELEANOR PERRY] (35-40) and quite attractive. A brilliant scientist who happens to be a quadriplegic. Affected since childhood, her disability has rendered her body physically useless. However, after being brought on board the Destiny as the only person who may be able to save the ship and her crew from certain annihilation, she is given temporary powers that enable her to walk again and to finally experience intimacy.sptv050769..Strong guest lead. NAMES PREFERRED. ACTRESS MUST BE PHYSICALLY THIN. (THINK CALISTA FLOCKHART).
And, to sate your voyeuristic urges, Syfy will be releasing 30 webisodes centering around the kino, the sphere that floats through the Destiny, spying on members of the crew. The webisodes won't form a discrete episode, but will instead tie into aired episodes. [GateWorld]
Heroes:
The sixth episode will be called "Tabula Rasa."
There's also a new primetime promo for the new season:



[Spoiler TV]
Smallville:
The Smallville season premiere will feature a few familiar faces. Battlestar Galactica actor, Alessandro Juliani, better known as Felix Gaeta, will appear, as will Stargate
Atlantis' Amelia Banks. Banks will likely play Fiona, described as a super-tough soldier, and her role may be recurring. [GateWorld]
We'll also be visiting Zod's past this season with flashbacks to his days in Kandor, Krypton's capital city. [E! Online]
Eureka:
Eureka gets a spaceship promo for episode fourteen "Ship Happens:"

Chuck:
Fans of Chevy Chase shouldn't get their hopes up for the comedian's return. Chase says his character, Ted Roark, is definitely dead. [E! Online]
Additional reporting by Alexis Brown.